Winter's coming – and so is the wedding season! Holidays, vacations, weddings, and family time are things on everybody's mind and people are waiting for the festivities to begin. To help, particularly those, who are tying the knot this season, we bring some of the best applications available for all the would-be-married couples in this article.
There was a time when arrangements took months and checklists were created in black and white. Now we carry them around on our smart phones and tablets and share instantly with friends and family. There are electronic calendars where a couple can start a countdown for the guests, electronic lists of chores, apps that analyze your lifestyle patterns and assist you in multiple ways; all in all, things are a lot easier to manage thanks to technology than we could have imagined only a decade ago. Now the overwhelming task of arranging the perfect wedding relies on various online apps and they do it justice too.
Some of the apps are way too useful to be ignored when it comes to wedding arrangements. They make your wedding preps seamlessly exciting; almost, as if, they are being planned by a professional wedding & event planner. Even creating beautiful monograms and wedding card design is so easy nowadays. You just need a credible online DIY wedding monogram maker to get the job done. Imagine the task being so easy that you can do it on your phone while sipping a coffee at a restaurant.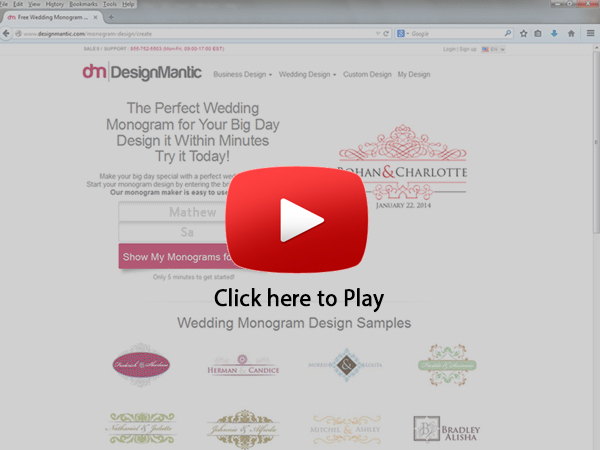 Similarly, you could make your big day extra special by checking out some amazing wedding planning resources that we shared earlier. As for today's post, after speaking with real couples and users of wedding apps, we have finally curated a small list of ten best wedding apps for couples wanting to get hitched without a hitch this fall. Enjoy!
Congratulations! You are finally saying that you dooo…. Okay, I don't want to get carried away just yet because when it comes to weddings, and especially, arranging its event, I get super excited! This Android/iOS app covers plenty of tools that help in managing a wedding ceremony. From surfing through newlywed reviews and marriage advice to browsing wedding dress galleries and jewelry designs, you can do everything on the go. It is super-efficient with multiple options like a budget section, a to-do list, a guest list, and much more. It also has a tool for curating wedding photos and other details through WedSocial app.
I am sure that like every bride and groom, you too, would want every moment of the festivities captured and cherished forever. By signing up at EverSnap, you can simply provide your guests a unique album code and let the photo-mania begin! People love to take pictures and they take even more when they are having a good time. After all they showed up at your wedding, looking gorgeous, for nothing. There are different albums, such as, the bachelorette party (secret album), bridal shower, and the actual wedding day. People can choose which album they would like to add their pictures to. The couple also receives 200 customized instruction cards for their guests. Many couples include these cards in the wedding invitation cards.
One of the most coveted aspects of a wedding is the bride's gown or the man's black tux. Obviously, if you arrange a beautifully fitting dress, you would want to fit in it perfectly too. Getting in shape for a wedding was never so easy before this app. It not only saves good money that you might otherwise have to spend on a personal trainer but also turn it into fun game. Voted as the 2013 App of the Year by Men's Journal, Fitocracy provides a whole community of "Fitocrats." You can track all your physical activities till the big day, follow a huge variety of over 800 exercises, unlock achievements, and compete against other users. For a small sum of $5 a month, you can gain privileges such as challenging a user for a one-on-one duel, making it a lot more interesting.
Managing the budget is always tough for most of us. For a special occasion like a wedding, it is of utmost important to understand what is going on with your finances. From nuptials to a romantic honeymoon, everything requires money and as you get more involved with the preps, you begin to lose track of how much you are spending and for what. By the end, you get so frustrated that you stop looking for better offers and feel helpless about saving money. This is the reason why you need Mint to track your budget in an interesting visual manner. It even gives an alert when you make a purchase so you know how much is left in your wedding budget.
Ha ha, I am sure your spouse would want to enjoy the last few days of his freedom on his own, but when you two are planning a wedding ceremony, it becomes really important that you two are on the same page for the arrangements. Through this application, you can stay organized across devices by sharing notes, assigning tasks to each other by color codes, and checking things off once done, in a sure and efficient manner. What could be more helpful than finding your catering menus, bills, receipts, business cards of prospective vendors, and every similar note right in your hands at all times. All you need to do is to scan the receipts and everything once you've received them and keep your coffee table clean. Voila!
If you are too extroverted and would like to keep all your loved ones in the loop throughout your wedding preps, Appy Couple app is definitely your best bet. Obviously you would want to create a website or personalized application that reflects who you are as a couple and this one lets you achieve that. Because once it is activated, all your family and friends know about your preps, your registry and your plans for the awesome honeymoon. And it only costs you a nominal one-time fee of $35. The whole wedding extravaganza can live inside this stylish wedding app.
Zola registry introduced a gorgeous, fully loaded, mobile extension this year which offers a Tinder-like feature which swipes right to add an item to your registry and left to pass it off. It is, without a doubt, one of the best digital solutions for curating a gift registry where you can even add cash/honeymoon fund to your wish list. You would be surprised by how many friends and relatives would love to finance your trip and make it seem like a dream come true.
Brit Morin, founder of Brit.co, is also known as the Martha Stewart of Silicon Valley. Her lifestyle brand Brit+Co is an invaluable source for all those planning a wedding in a tech-savvy yet creative manner. Her app is the perfect place for all kinds of DIY inspiration as she curates an impressive amount of ideas for weddings and all other aspects of lifestyle and special occasions. In 2012, she also launched Weduary which is the first social wedding planning utility that lets you create a fabulous wedding website. You should not miss out on this really amazing source of knowledge and inspiration.
So your Mint app tells you that hiring a professional DJ would screw up (mind my slang) your budget and you really want to have an amazing playlist ready prior to the big day? Even for other events such as bridal shower, etc., you need to entertain your guests with some tastefully selected music. Spotify to the rescue – woohoo! With the Spotify app, you need a couple of things only: a) a pre-planned list of songs, b) some cool speakers. If the task of selecting music seems tough, you could ask your friends to help out because Spotify users can easily collaborate on playlists. You don't even need Wi-Fi if you choose the Spotify premium. Hallelujah!
The Royal Caribbean International's official app is available on both Android and iOS. All planning related to arranging your dream honeymoon travels can be organized here. Planning a vacation is always exciting and when it is your honeymoon, you want it to be extra special. Try this wonderful app to find the perfect cruise at the best fare. Once you are booked, it gives you an option to keep track of the days left till you set sail. Convenient, isn't it?
Do you know better options than the ones we have listed here? Share with us and we would love to check them out!