Is your business in need of a boost in conversion rates? Are you doing a good job of attracting potential customers as things stand? Does your brand need a Thor-level jolt of thunderous applause and marketability? Or, has your logo fallen into pitfalls of failure that must be avoided while designing a logo?
If yes, then it is time for you to take advantage of a perfect website design strategy and plan for your brand. Why? Some case studies have shown that brands enjoy a 31% increase in the conversion rate as a result of doing so.
Want to know how to gain such benefits for your firm? Then, read on, true believers.
The building blocks – Website Design Strategy
Web design has come a long way, with designers experimenting and testing a bevy of web elements on their websites. Web designers of today have a lot of data and practical examples to rely on when it comes to driving visitors to your website. A comprehensive list of do's and don'ts when it comes to driving visitors and conversions if you will. While using free hosting, adding an SSL certificate, and focusing on the technical parts of making a website are important, design also matters for attracting and maintaining a solid audience base.
You want your website to wow them all? You want your website to be a smashing commercial and aesthetical success? Then you need a clear strategy and plan before you take the plunge into designing.
So let's strategize. Here are 4 main factors that need to be part of your website design strategy:
1. Know Your Goal
You want to embark on website design. Sure ok. But first you need to ask yourself what's the purpose behind it? And what exactly do you want the outcome of this designing to be.
2. Know Your Brand
Your brand. What message does it want to communicate? And what's its unique value proposition in front of competitors that are in the market for the same thing that you are?
3. Know your Buyers and what Design Persona they prefer
Who is your target audience? How do you want them to look at you? Perception, as they say, is stronger than reality.
4. Know your Competition
How do your competitors stack up and how can you differentiate yourself better? You want to stand out from the others after all.
Step #1 – Know your Website's Goal
Let's take a look at some good reasons for why want to get a website design. Maybe because you lack an online brand presence or maybe you need a boost in conversions by expanding your existing business channels. No matter what your requirements are, here are 5 goals that help to determine your true goal:
• Make yourself stand head and shoulders above your competitors
Your company got a unique value proposition to propagate and uphold. An excellently planned website design offers you just the opportunity and outlet to do so. A website design can offer more solutions to customers in today's knowledge age.
• Project an Excellent Reflection of your Business Image
You are unique from others and your website should totally reflect (read flaunt) that. Your brand aesthetic should make you feel proud and a class apart from others.
• Make yourself top dog on search engines
Every website out there wouldn't mean squat if it wasn't discoverable and enjoying top position on the world's major search engines. No matter how pretty your website looks, if no one can find you, there's no point in going for a web presence at all. Your goal should be to get first place on the main keyword you choose for your business and in the case of secondary keywords, place at least third.
• Effortlessly generate Leads and obtain successful conversion rates
Your marketing content should be able to increase leads. More than that, you need to ensure a great user experience when it comes to website navigation, high quality content, stellar user interface design, etc. You want to be considered as an industry thought leader and your website should prioritize web traffic & user engagement levels as well. Last but not the least, you also need a clear call to action on your website.
• Make mine Responsive
Responsive web design is a must for today's audience. This is because people are more likely to access your website on their mobile devices than ever before. These users are also more likely to be converted as leads so incorporating responsive web design is integral. This is possible due to bootstrap technology that relies on HTML5 and CSS3 to fit our content on miniature mobile screen resolutions.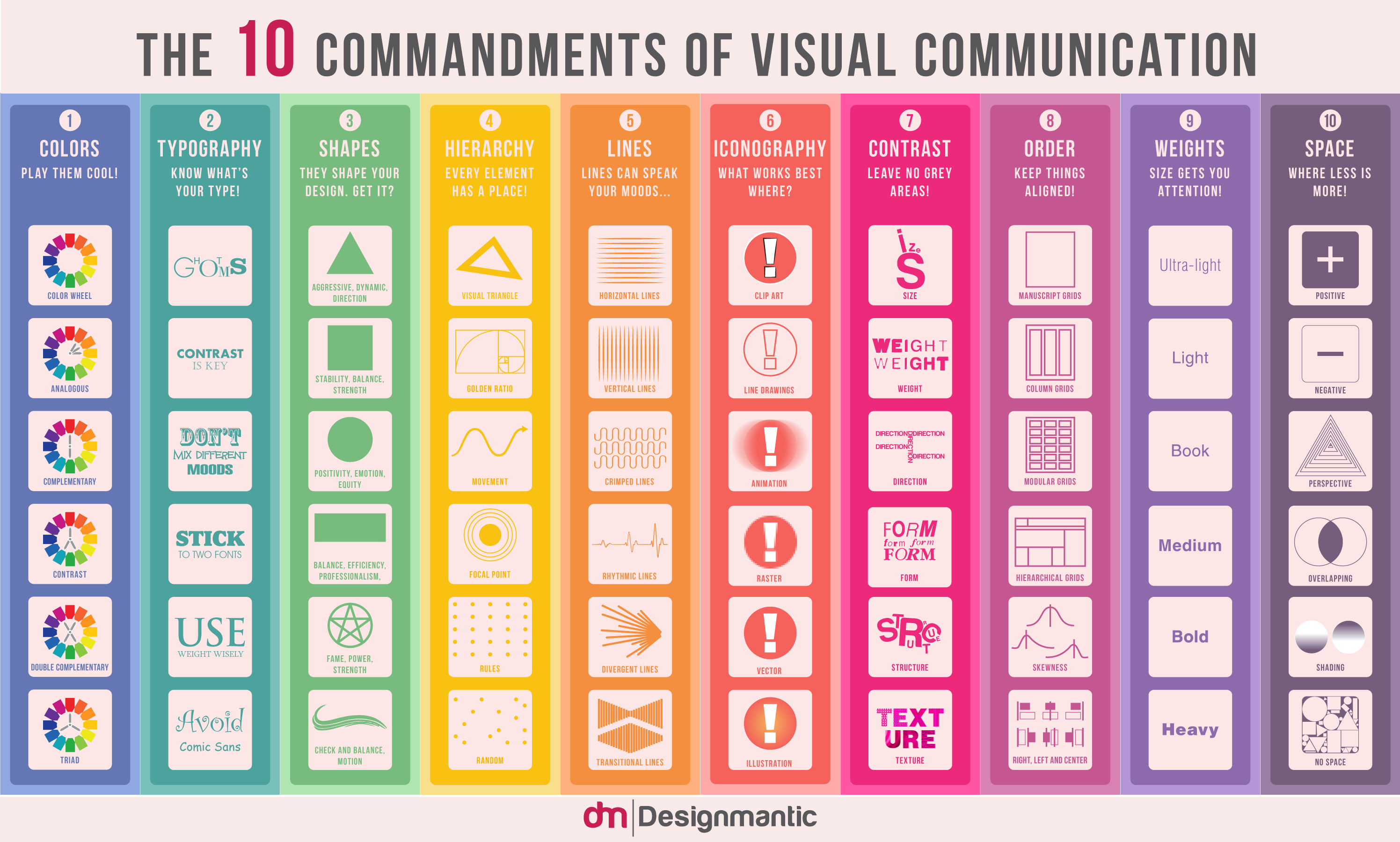 Achieve the right visual balance in your website with this cheat sheet.
Step #2 – Know your Brand
Your brand has a mission, a mission that we can help you achieve. We want to convince businesses, organizations and researchers with data that can help them make informed decisions. We want them to choose you.
To affect this positive change, we strive to make our customers happy. We do this by using our technical know-how and software tools along with our creatively enthusiastic flair for pretty things to make the most fun, personal yet professional looking brands.
We offer solutions to people who got deadlines, those who want a wondrous brand identity that keeps people transfixed and thinking long after. We don't want to do that whole drab corporate thing for everyone. We go beyond that when it comes to branding. We immerse ourselves with your branding goals and build something on that solid foundation.
Step #3 – Know your Buyer and Design Persona
Your brand takes into account your target audience. These are your leads and buyers with their own goals, needs, desires and limitations. It is our job to convince them through awesome designing chops to make good purchasing decisions.

Your brand. Your color. Choose it right.
For this to happen, we infuse your brand with a design persona that appeals to your target audience emotionally and informally. We design a relatable, easily-approachable brand identity for you. When your website has these elements, it can easily stand out from the competition. It can guide more users to make purchases right off the bat from your website. All this because your brand has succeeded in making a personal connection with your target demographic.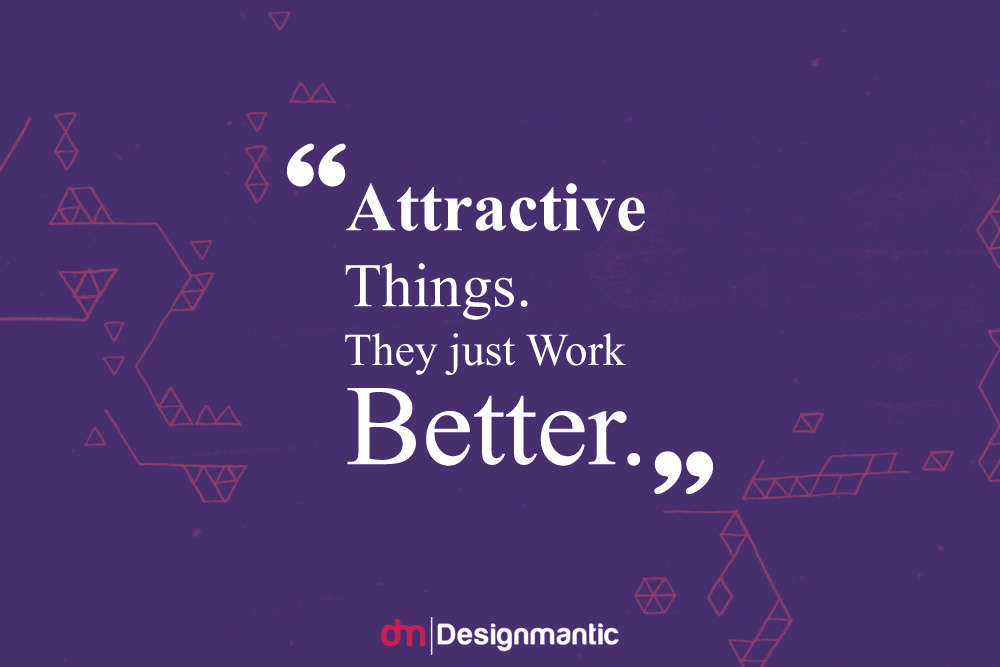 Here are 3 things can help you define your design persona:
Visuals – Appearances matter. That's why first impressions are always about visual representations.

Traits – a brand has to be unique otherwise it runs the risk of fading away from the public consciousness. You want people to choose you and for that, your brand needs some unique traits. Maybe your brand image should be fun and playful instead of a dullish Mr. Straight Arrow.

Voice – The messaging associated with your brand should reflect your personal traits. If you are going for a funny vibe, then use similar sounding words and copy.
Step #4 – Know your Competition
Your competition can help you in many ways, even when it comes to your design plan. We take a look at what is and what isn't working for the others. We take advantage of these insights to build the best experience for you, your brand and your users. And we also take care of the technical stuff like search engine rankings for you too. After all, we want you to be top-rated on search engines.
Snapshot of a Successful Website Design Strategy & Plan
With an iron-clad design strategy in hand, it's time to plan the website construction. Here are some of the website design elements that are part and parcel of a brand new identity for your business:
A spanking new and modern logo

Bright and vivid colors that signify a cheery disposition

Relaxing and calm imagery that makes people explore around

Modern, crisp and readable typography

A spic and span Landing Page that offers visitors all the information at a glance

Responsive pages for mobile users

Casual-sounding copy that features personal and emotive messaging

A clear and actionable call-to-action that accomplishes your goals

Purchase SSL certificate to secure your website and build trust right away
An accomplished and creative design agency just doesn't do wireframes and mockups. They have an inspiration board that establishes the overall aesthetic vibe of your website. During the design process, great care is taken to explore everything from the photography style, patterns, typography, the look and feel, and the color palette – all elements that could prove to be a natural fit for your website. All these elements are carefully selected and curated, based on your brand personality, user persona, mission statement and goals. All these disparate visual elements are combined into one cohesive and actionable product – your brand website.
Great designers happen to be fervent believers of happy design. They tend to infuse stress-free, calm and relaxed user experience in their creations whether it comes to a logo or a website. It's the need of the hour to get your brand online. The social media age beckons and your brand is poised to ride the wave of progress and prosperity.
Loading ...