If you think there is dearth of famous women illustrators in the world; think again. Our today's roundup is going to prove you wrong!
There have been survey reports that claim that 83% on the list of 26,000 web designers are men; making it hard for females to reach the crème de la crème of that industry. This also means that there is less woman to woman inspiration available for those aspiring to build a great portfolio online or in print. The situation becomes evident once you start browsing through the online portfolios and see that pretty much all of the good ones are owned by men, even our roundup of 12 Emerging Talented Logo Designers last month missed picking up a woman portfolio. So, it wouldn't be too wrong if we say that our today's roundup serves not only as inspiration for the women illustrators out there but also highlights the distinctive nature of brilliant patterns and originality of designs they come up with. Besides, we have also celebrated the International Women's Day over the weekend, and this seems to be the perfect time to share these beautiful portfolios.
Hail the Illustrators from Gotham City!
In this roundup we have decided to narrow down our search to showcase the women illustrators from New York. These women have truly made us go wow with their creativity; taking ideas from things in nature as well as society. Their work is expressive as well as sophisticated. Obviously, the creatives enlisted here are not all and we will be covering female illustrators from all over the USA. Therefore, it would be a good opportunity for all those who need more exposure to get a good word out there. You can either send us links to your own portfolios or add names of those you find equally worthy to be on the list. These top 10, however, happen to be our star women for now.
1. Victo Ngai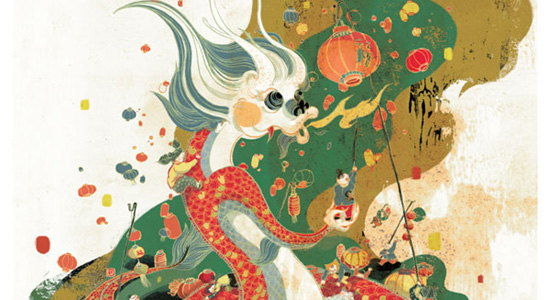 Image: Behance/Vico
One of New York's high profile illustrators, Victo Ngai, has a remarkable client list to flaunt in the graphic design industry. Her most noteworthy clients include: The New York Times, McDonald's, Sundance Film Festival, International Herald Tribune, and Adidas Hong Kong.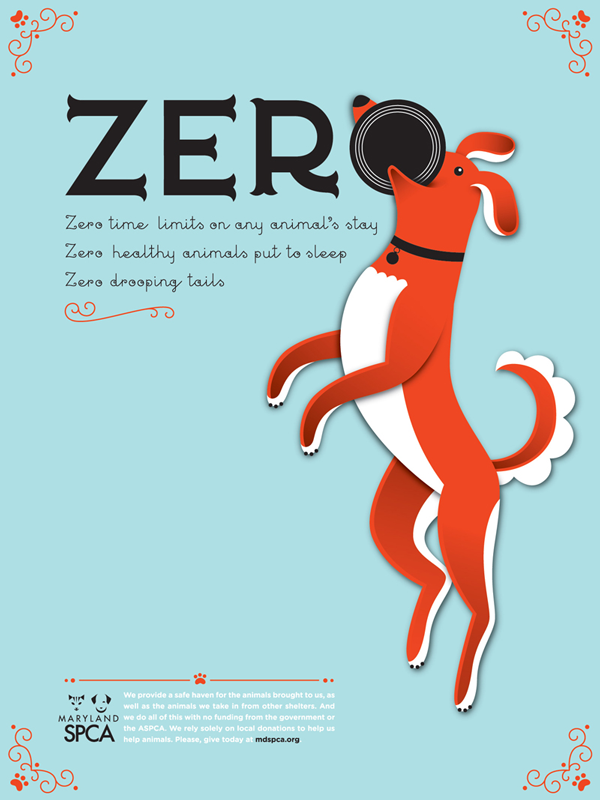 Image: Jessica Hische
Jessica Hische is a Brooklyn-based letterer, designer, and illustrator. She has worked for clients like Wes Anderson, Penguin Books, Target, Victoria's Secret, and Tiffany & Co.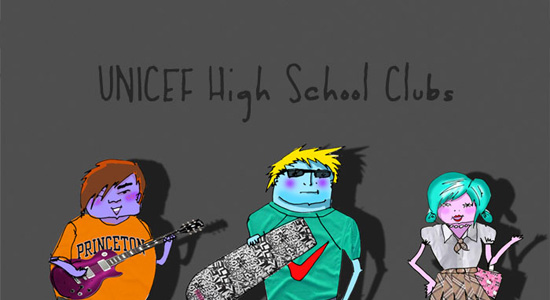 Image: Unicef/Filiz Sahin
This very talented New York based interactive designer and illustrator works as a senior designer at RepEquity. Previously, she has undertaken projects for clients such as UNICEF, South Carolina Commerce, Blue Cross Blue Shield, and MTV.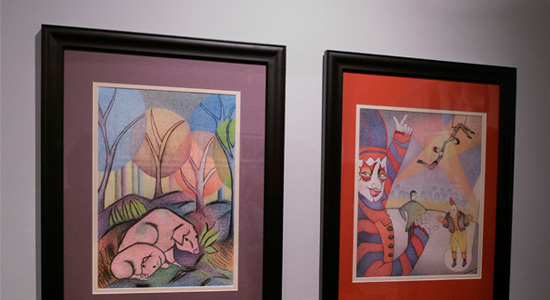 Image: Mary Ellen Pataro
With over two decades of work experience, Mary Ellen Pataro initiated her career from the fashion industry, branching out later into the corporate sector in marketing and design.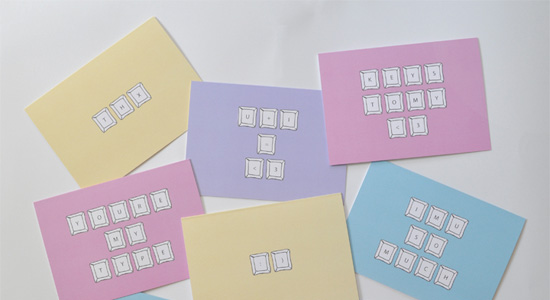 Image: Muddyum
A very sweet Pakistani-Italian American illustrator, Maryam Choudhury; she likes to brand herself under the name Muddyum. Her excellent work has attracted major clients, including the New York Times, Duo press, and Penguin Books. Apart from freelancing, she teaches illustration in NYC.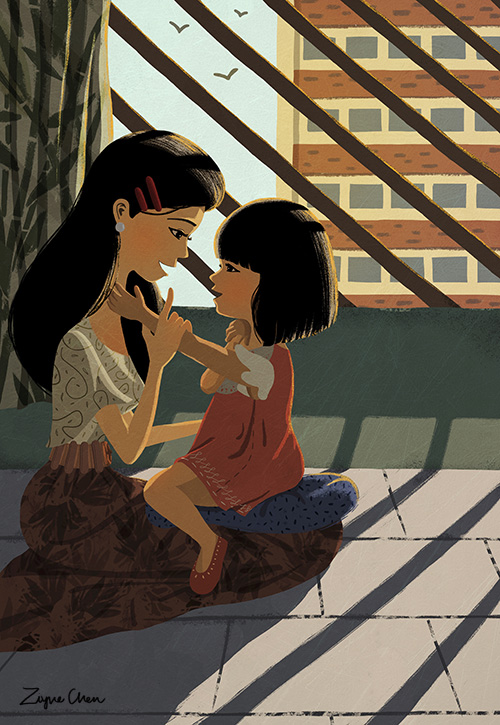 Image: Ziyue Chen
Ziyue defines her life goal as a deep emotional connection with those who view her work. With clients such as Cricket Magazine Group, Epigram Books, and Pearson Education, her work is slowly gaining recognition in the world of graphic design.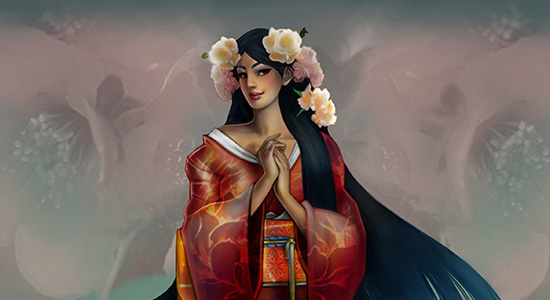 Image: Montano Gallery
I simply love her illustrations! This lady is yet another illustrator based in New York. She has been teaching and freelancing since 2009. She describes her work as full of variety and rich in expression – and we affirm that!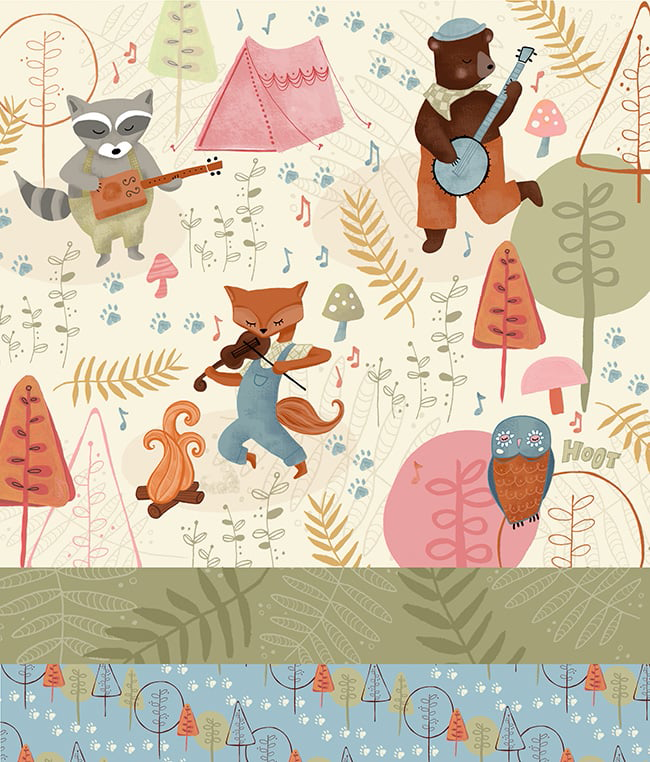 Image: Jeanine Murch
Jeanine creates art and hand-lettering for magazines, books, and advertising campaigns. She has a decade long experience designing and art directing books for young readers. Her clients include Hershey's, Baltimore Bride magazine, Harvard Review, Bloomsbury, Amazon Publishing, and Sacramento News & Review.
Still enrolled in the Pratt institute, Carly is expected to graduate in May 2014. Her work, however, is promising and you can view samples of her illustrations and product designs on her website.
Tara earned her BFA in Illustration from the Fashion Institute of Technology while creating designs for the Society of Illustrators. Her work has been recognized by the Society of Illustrators, American Illustration, SILA, and Creative Quarterly: The Journal for Art & Design, and others.
Who else needs to be included in this carefully curated list of awesome female illustrators from New York? Feel free to share your thoughts and suggestions with us.