Colors are interesting logo design features. Due to cultural associations, cognition, and programmed and otherwise conditionings, they are able to communicate a wealth of meaning. When applied to logo designs of industries that are all about calculations and geometry – construction logo design, for example – colors add much needed character and personality to businesses and brands.
Today, as we embark on a tour to find out which colors are favored by the construction industry for its branding, we'll talk about meanings behind colors, the moods different colors ignite in us, and how using the psychology of colors, we can choose the most perfect shades for our architect logos, general contractor logo, or logo for any other profession within this vast industry.
1. Black
As you start browsing through construction logo designs, you'll see that black emerges as the top color favored by the industry. It's strong, stable, neutral, and conveys a sense of seriousness and maturity. No wonder handymen, construction workers and others in the industry favor this.
If you want to use black as the primary color in your general construction logo, white and grey can be good colors to accent the black with. They'll help give the logo more depth and dimension. Alternatively, you can also introduce a modern edge in your black logo by adding some bright colors like yellow, orange, green, and even purple.
Emotions & Psychology of Black:
Portrays mystery, sophistication, and power
Symbolic of protection, class, and formality
Also means death and mourning in some cultures or instances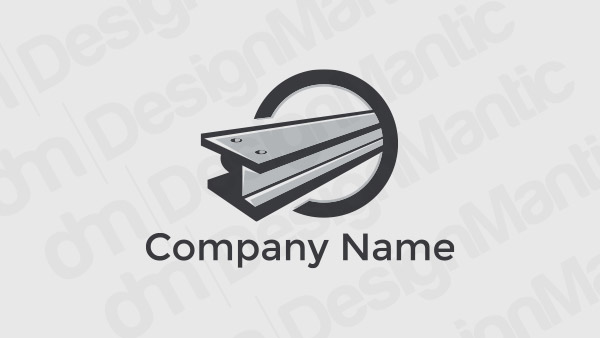 Monotone steel logo design for construction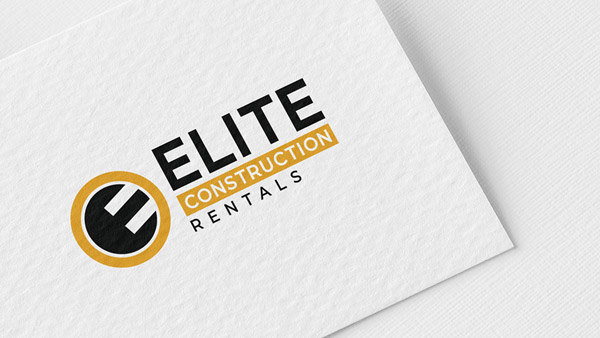 Image Source: Behance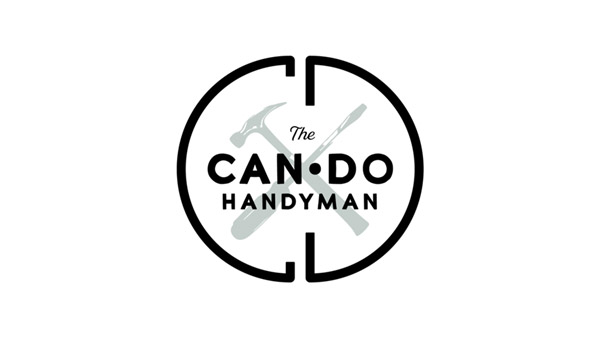 Image Source: Dribbble
2. Blue
While most other colors either excite or neutralize your emotions, blue keeps the waters calm. It is not just a favorite of construction industry but is well-liked across cultures, genders, societies, and markets. Blur is one of the most used colors in logo designs of all kinds.
Used as a construction logo shade, blue logo design instills a sense of serenity to the design. Blue is also a synonym of trustworthiness, dependability, and security – emotions that potential clients will look for in contractors they trust with their money and property.
Emotions & Psychology of Blue:
Conveys credibility, reliability, and trust
A symbol of strength, peace, and strength
As a color of nature, inspires calm and confidence in people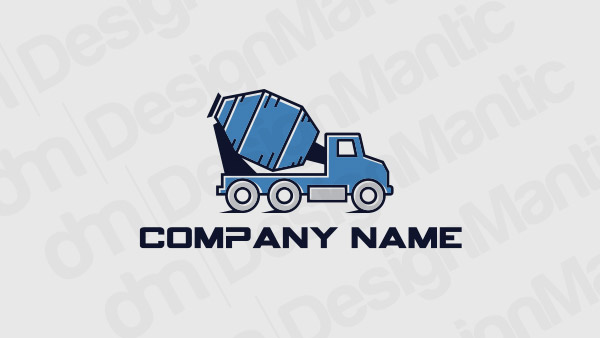 Machine logo in blue color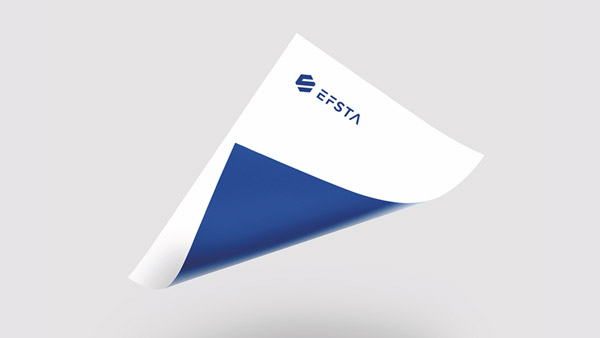 Image Source: Behance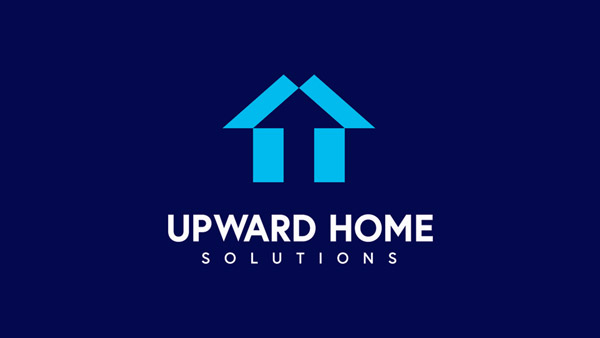 Image Source: Dribbble
3. White
You'll hardly ever find a construction logo template that's been designed in white. Mostly it is used as part of a 3D logo design where it's adding a new dimension to the logo icon. However, here and there, we find construction company logos that are designed in white. While there is nothing wrong with the approach, there are certainly limitations. You're then forever looking for brighter backgrounds to display your logo against, and have given up on the perfect canvas that white provides as the background color.
As a part of the larger logo design package, however, no other color holds a candle to the variety white provides. It lets your logo shine, gives it the perfect stage. It emphasizes the logo and works with all of the color palettes, even grey.
Emotions & Psychology of White:
Incites feelings of freshness, cleanliness, and crispness
A universal symbol of purity and peace
Neutral, objective, and positive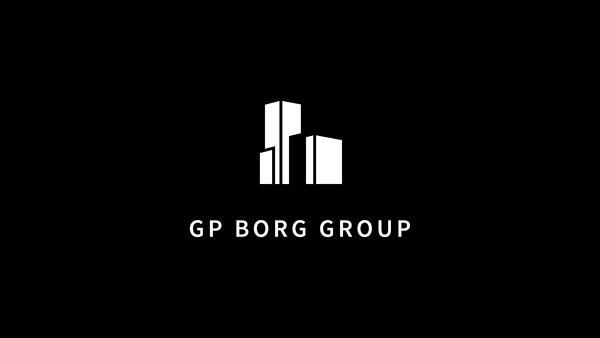 Image Source: Behance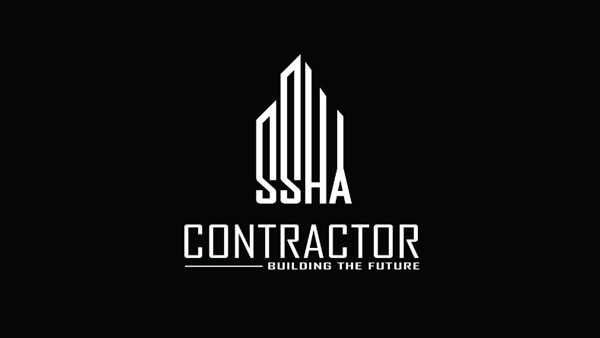 Image Source: Dribbble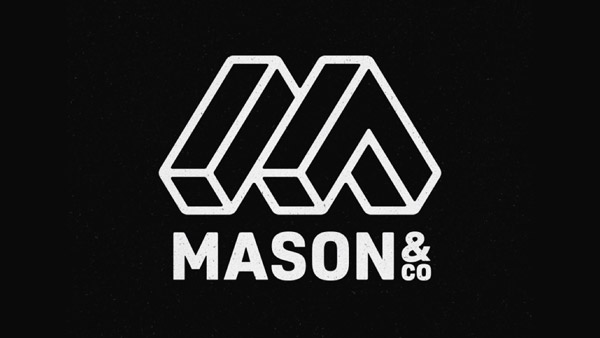 Image Source: Dribbble
4. Red
Red is the most exciting color of the bunch. It's attention-grabbing and stands out in a crowd. If you are a new construction company, or want a logo that immediately makes an impact, go with the color red. It also inspires confidence, enthusiasm, and a bright lookout on things.
It will look great on a modern architect logo as well as a handyman logo. For a builder logo icon or a contractor logo, you can opt for a deeper shade of red and complement it with black, brown, or a similar neutral shade if you want to project authority or experience.
Emotions & Psychology of Red:
Passionate, exciting, and youthful
Daring, a risk-taker, unafraid of attention
Energetic, strong, and powerful
Can also be symbolic of violence or danger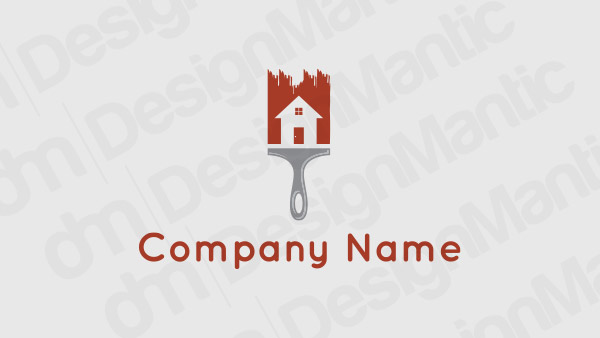 House icon on red paint brush logo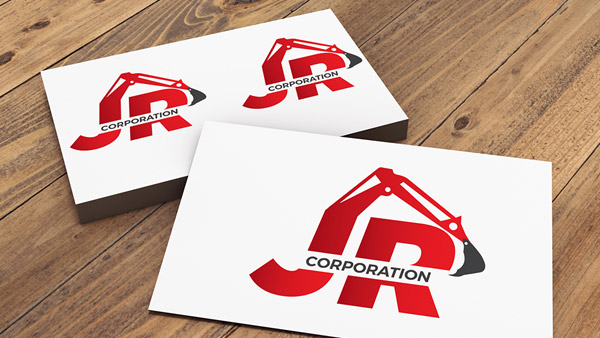 Image Source: Behance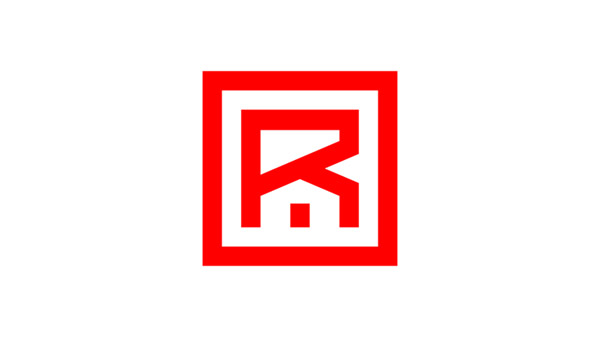 Image Source: Dribbble
5. Yellow
If you are looking for an attention-grabbing color for your construction logo image but do not want to pick something as intense as red, the natural choice is yellow. It makes you notice itself but in less intrusive way. For construction industry, yellow has an added advantage. Due to its cultural association with being a symbol of caution and care, yellow logo in construction immediately makes people think of heavy machinery, construction work, drilling, and stuff like that. Think of the yellow safety helmet.
Used in softer shades, yellow can also make your brand look approachable, cheerful, youthful, and energetic. As a color symbolic of creativity and brightness, it can be a great choice for a construction material store logo, a tile shop logo, a wood workshop logo, and similar businesses that involve a lot of imagination and originality.
Emotions & Psychology of Yellow:
Happy, bright, energetic
Creative, passionate, a sign of new dawns
Optimistic, enlightening, warm
Can also be a sign of caution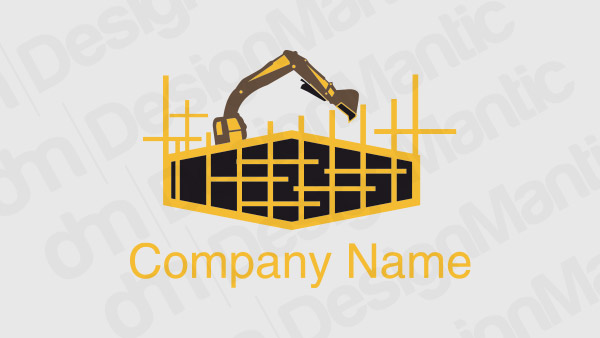 Crane logo design for construction

Image Source: Behance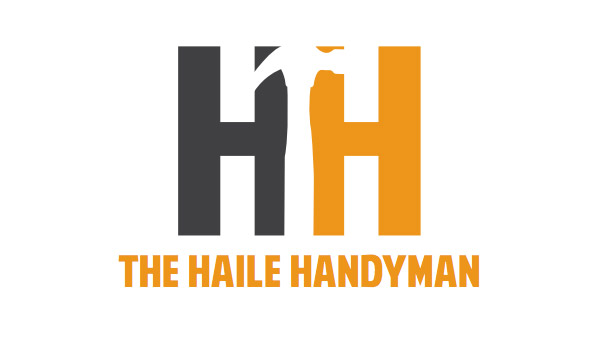 Image Source: Dribbble
6. Orange
As the color symbolic of sun, orange is all about newness, freshness, and original thinking. It's a color of fresh beginnings, and on a cold construction symbol it inspires feelings of warmth, creativity, and vision.
Use orange for your logo icon if you want your construction brand to look daring and optimistic. It's a color that invites you take notice and people associate it with friendliness and comfortable environments. For a construction brand that wants to appear enthusiastic and that prides itself on offering a more personalized experience, orange can be the perfect color choice for the web.
Emotions & Psychology of Orange:
Courage, confidence, energized
Warm, cheerful, and pleasant
Associated with youth and success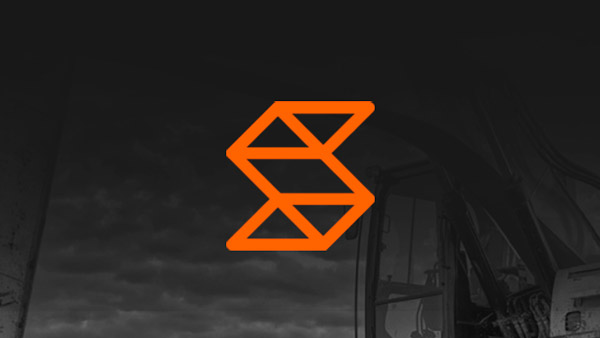 Image Source: Behance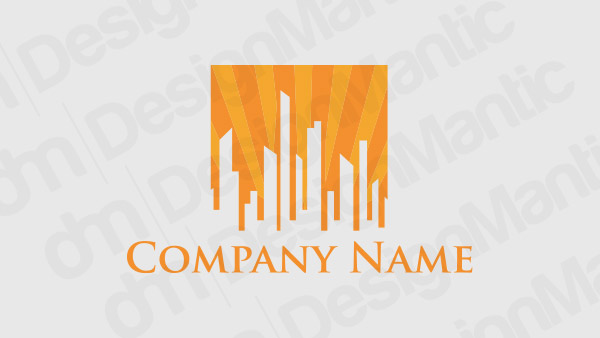 Orange building logo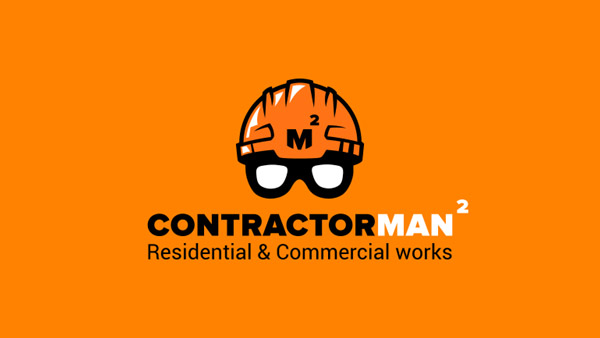 Image Source: Dribbble
7. Green
Out of all the colors in the palette, green is the one that's most associated with nature. It immediately makes you think of lush forestry, fresh water streams, and clean air. It can be a perfect color for a construction conglomerate logo that's into eco-friendly building practices, or offers building projects in the heart of nature, or supports sustainable construction.
Green is also synonymous with abundance. So if you want a building logo that can communicate the vastness of your resources or the richness of lands you work on, green can be your perfect branding partner.
Emotions & Psychology of Green:
Symbolic of money, wealth, and abundance
A fertile, fresh, and healing color
Associated with nature, calm, and tranquility
Can also mean guilt or envy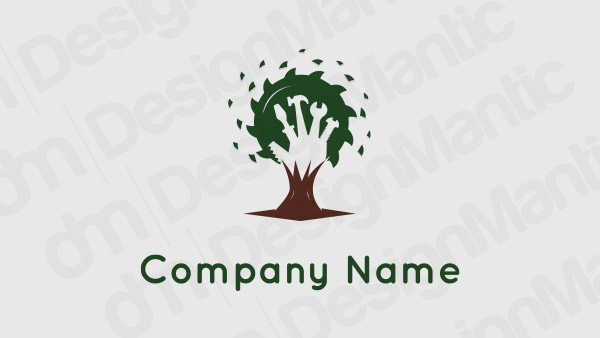 Green Tree in logo design template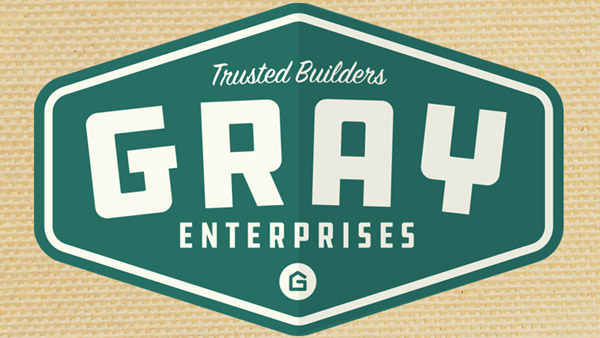 Image Source: Dribbble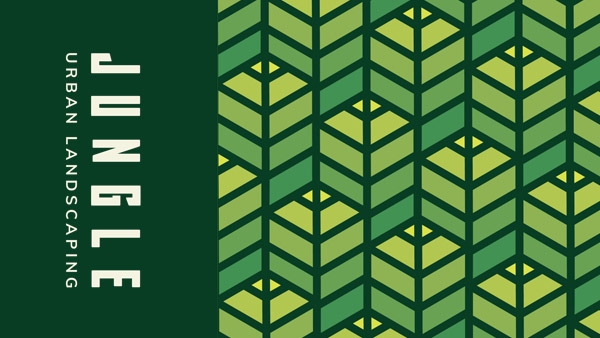 Image Source: Dribbble
8. Grey
Grey is perhaps the most neutral color of the bunch. It is associated with precision, control, and technology. In the construction market, we see it mostly on logos of companies that build glass and steel structures. Think of ultra modern, chic, and technically fine. Since it's a cool color, a lot of it can also make the design (or the structure) look cold, unfeeling, and devoid of any warmth.
Therefore, use grey with real care. While it may be the most natural choice for an architect or a builder that's into creating modern, futuristic structures, it may not be the best color choice for a local home repair shop logo that wants to look all about community. But that limitation is only if you want to use grey as the primary color. As an accent color, it provides perfect canvas to let your imagination run wild.
Emotions & Psychology of Grey:
Balanced, stable, and authoritative
Neutral, objective, and solid
Can also mean sad, dejected, and withdrawn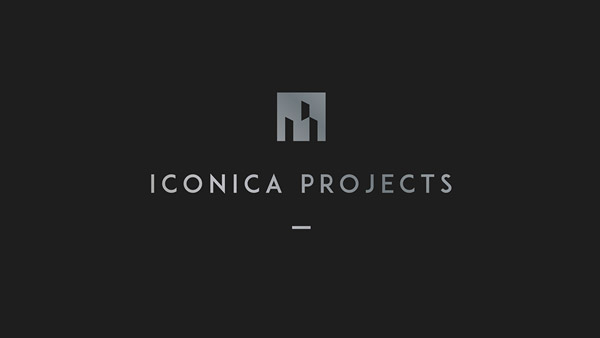 Image Source: Behance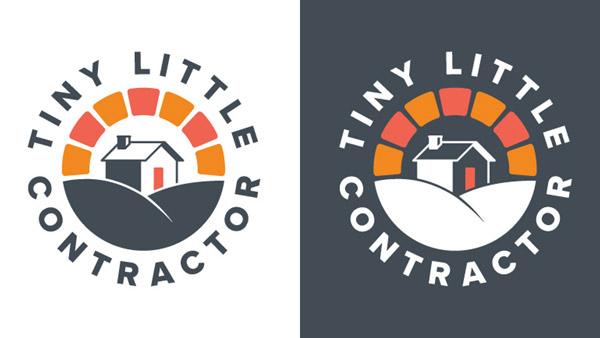 Image Source: Dribbble
The Takeaway
As you can see, the color choice for a business logo is slightly different than just going with your favorite color. It must be in harmony with the theme of your construction brand. What kind of construction services you provide, are you more into repairs or retail, your customer base and target audience, all these (and similar other) factors need to be kept in mind so you can create a well-thought out design.
We hope the color information we have shared here will help you make some smart design decisions. Let us know in the comments which color(s) you've decided to go with.
Check Out Our Personalized Logo Maker
Create Construction Logo icons
Use construction equipment icons to design a logo
Machines used in construction logo
Engineering logo templates for construction