If you wish to market your beautiful illustrations for the world to see, then Behance is the place to be. It is hands down, the go-to place to catch up on the portfolios of your favorite creative idols as well as hang out with other aspiring illustrators. Whether your forte is designing logos, websites, banners or packaging design, Behance has you covered.
The only downside to this glorious platform is that there are too artists and portfolios to follow. So to save yourself the trouble of sifting through thousands of names, we have prepared a list of the top artists that you need to follow on Behance.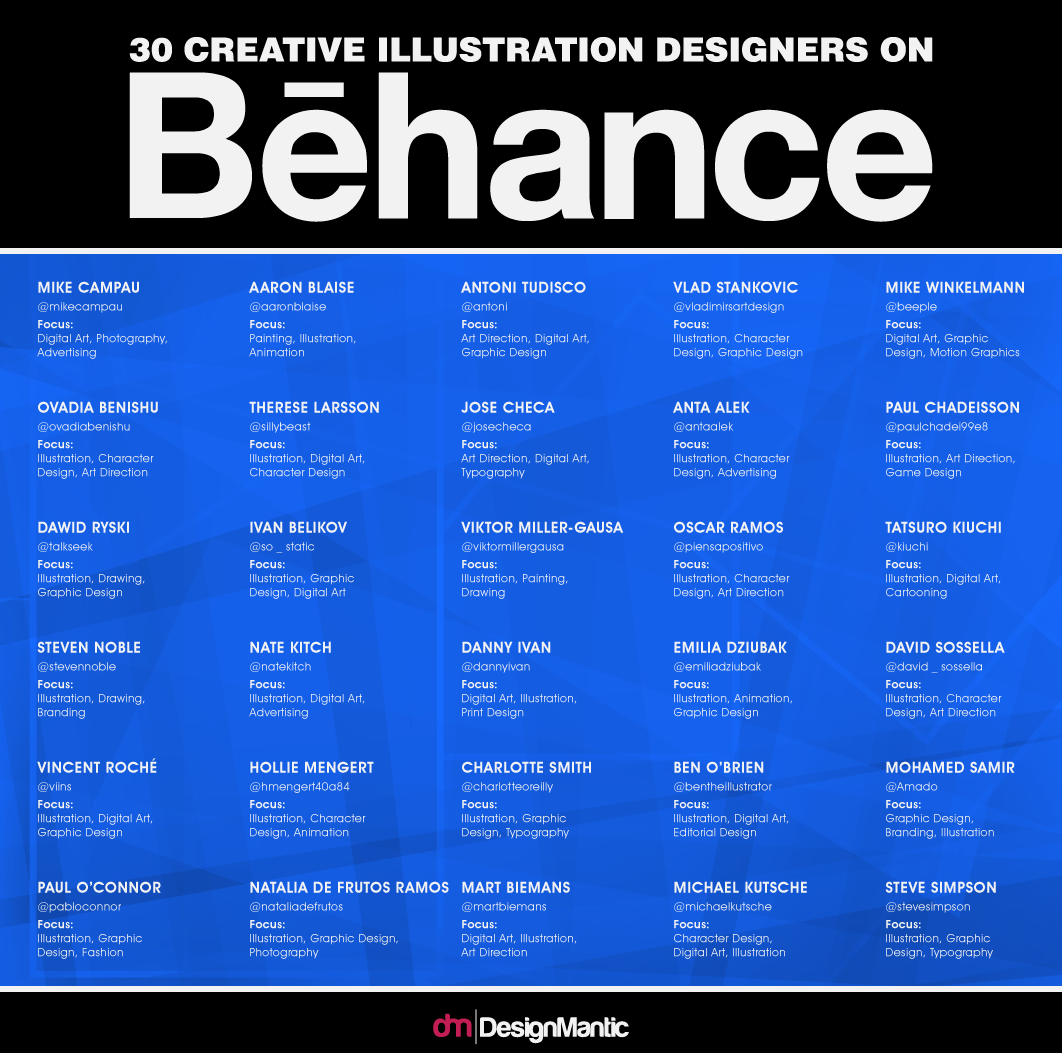 1. Mike Campau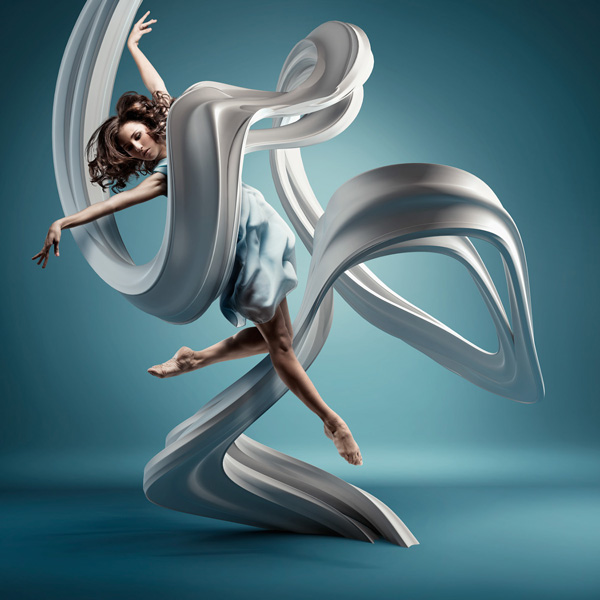 Image: Behance/Mike Campau
Mike Campau has over 20 years of experience under his belt who is known for creating polygons, layer masks and especially hybrid imagery (which is a combination of photography and CGI). He has partnered with renowned brands such as WWE, ESPN, Pepsi, Ford, Chevrolet and Sony among others.
2. Aaron Blaise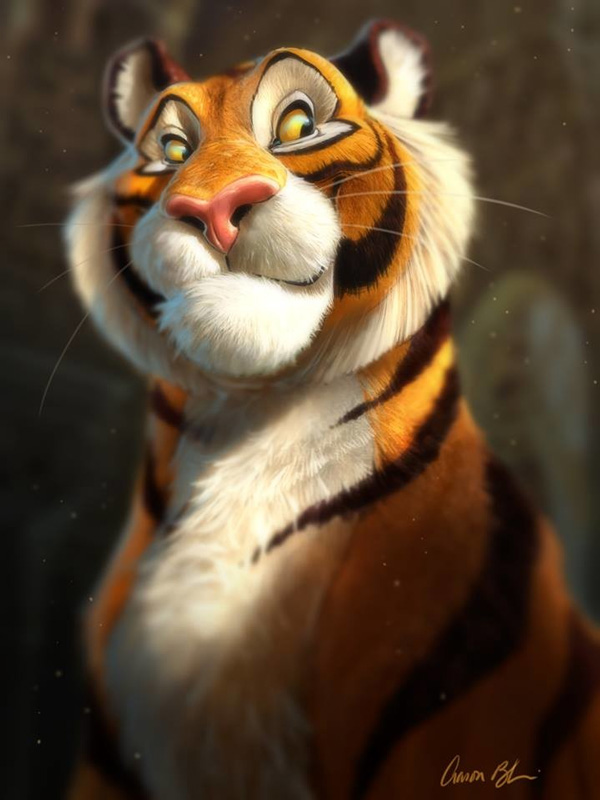 Image: Behance/Aaron Blaise
If you grew up in the 90s watching animated Disney classics such as Beauty and the Beast, the Lion King and Aladdin, Aaron Blaise was one of those boys who gave birth to your delightful childhood. He specializes mainly on animal art and adds a touch of innovation to it.
3. Antoni Tudisco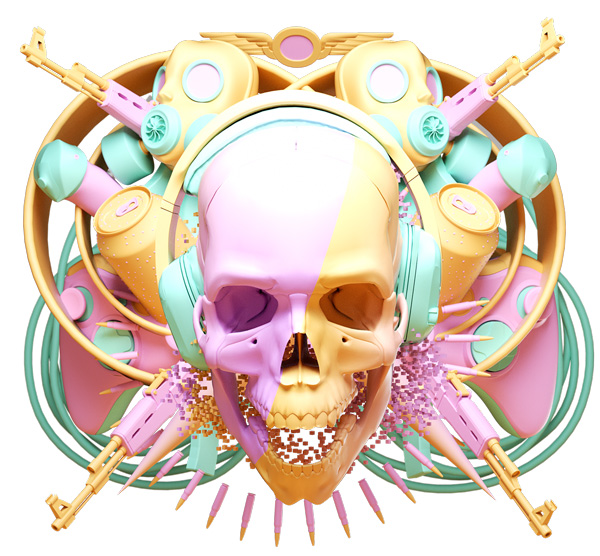 Image: Behance/Antoni Tudisco
Antoni Tudisco is an astounding illustrator who excels in 3D designs and videos. Due to his talent, he has collaborated with a wide range of big names such as MTV, KLM, BMW and Audi.
4. Vlad Stankovic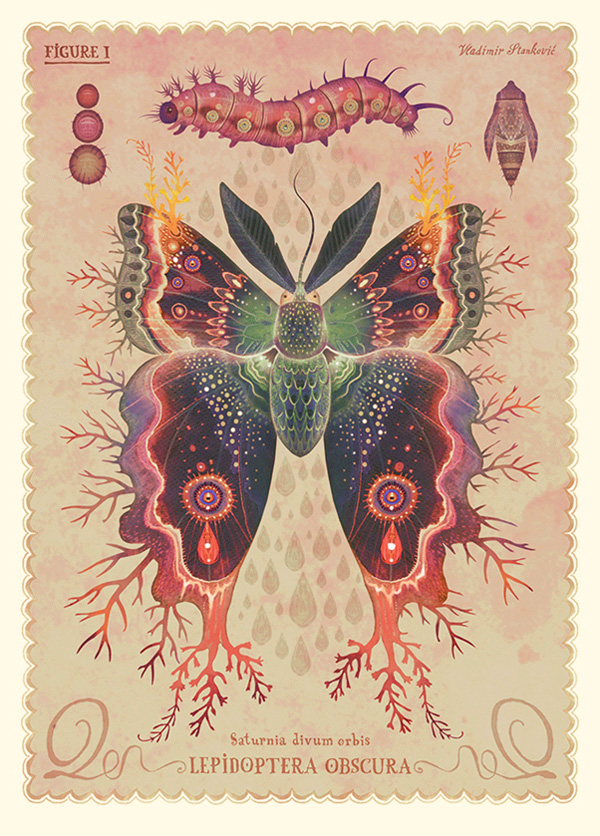 Image: Behance/Vlad Stankovic
Vlad Stankovic's work has a number of influences such as science, nature, fantasy, fairy tales and mysteries. He combines traditional and digital tools to produce his drawings.
5. Mike Winkelmann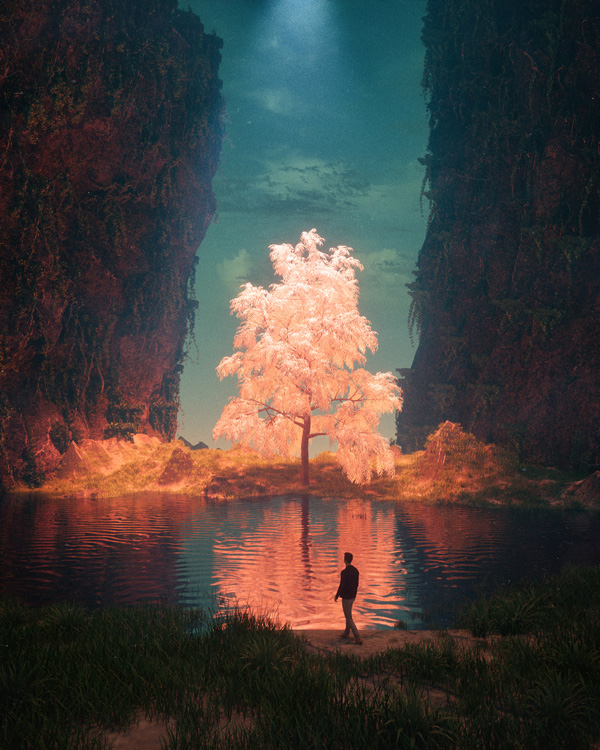 Image: Behance/Mike Winkelmann
Mike Winkelmann, who also goes by the moniker of Beeple, is an exceptionally talented graphic designer who is fond of developing short films and VJ clips. He has created a wide range of Creative Commons live visuals that that have been used by well-known electronic artists such as Taio Cruz, deadmau5 and Tiësto among others.
6. Ovadia Benishu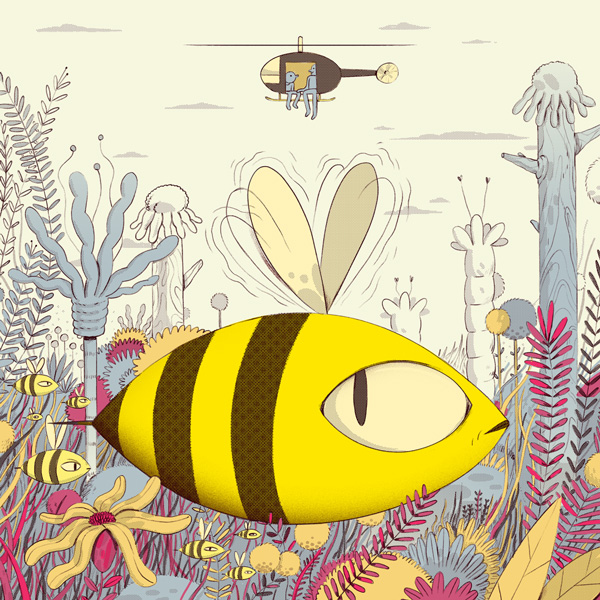 Image: Behance/Ovadia Benishu
Ovadia Benishu is a freelance Israeli artist who loves infusing elements of comics and graphic novels into his pieces.
7. Therese Larsson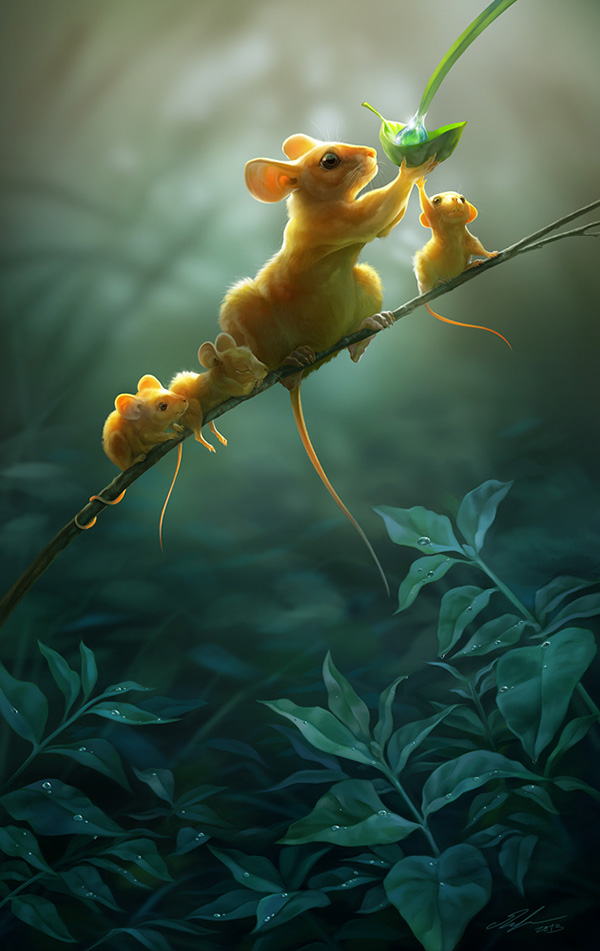 Image: Behance/Therese Larsson
Illustrating since 2006, Swedish artist Therese Larsson, has been deeply committed to making animated character designs with a splash of realism.
8. Jose Checa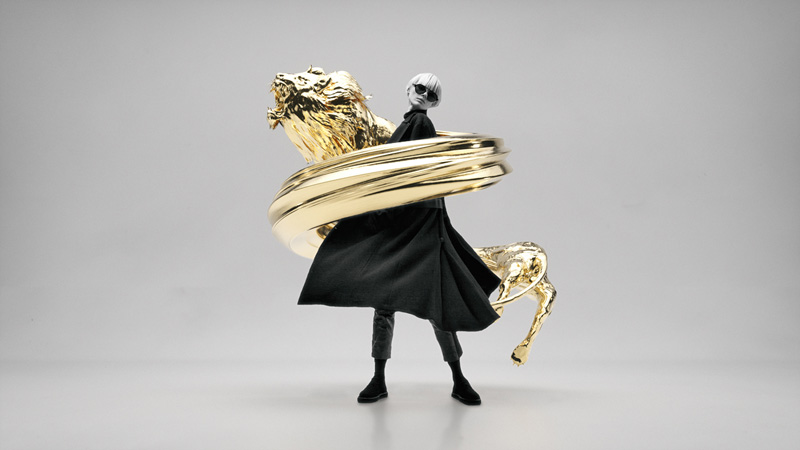 Image: Behance/Jose Checa
If pretty, shiny and beauty could be described in one name, it would be Jose Checa. He will take up any project that stimulates a positively emotional response within his viewers.
9. Anta Alek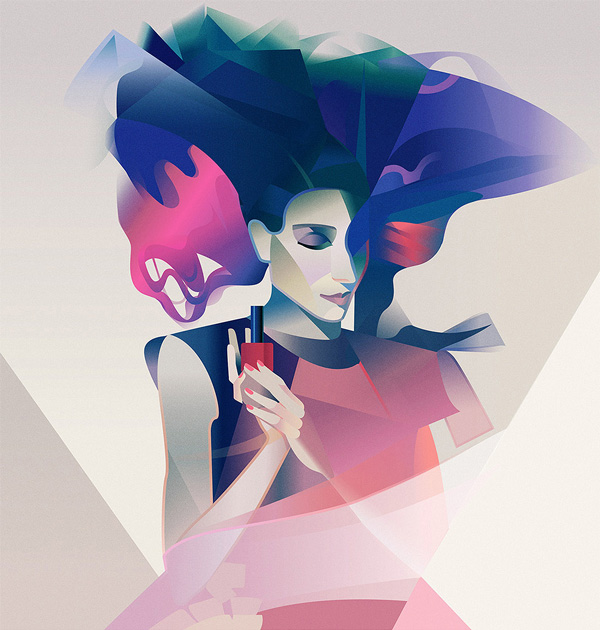 Image: Behance/Anta Alek
Anta Alek is an innovative French artist who does stunning magazine illustrations. She has contributed her skills for some of the recognizable brands like Philips, Lexus, Baileys, Coca-Cola, Toyota and Siemens to name a few.
10. Paul Chadeisson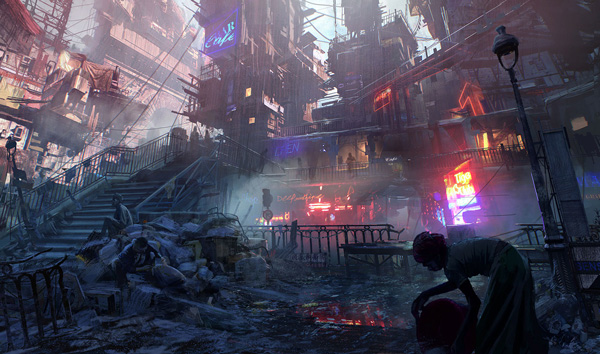 Image: Behance/Paul Chadeisson
Accomplished senior concept artist, Paul Chadeisson does justice to the infamous known as "a picture is worth a thousand words." Only these words happen to come off as magic, which explains how his work attracted the eyes of Walt Disney Pictures, Lionsgate, NCSoft's ArenaNet and Square Enix.
11. Dawid Ryski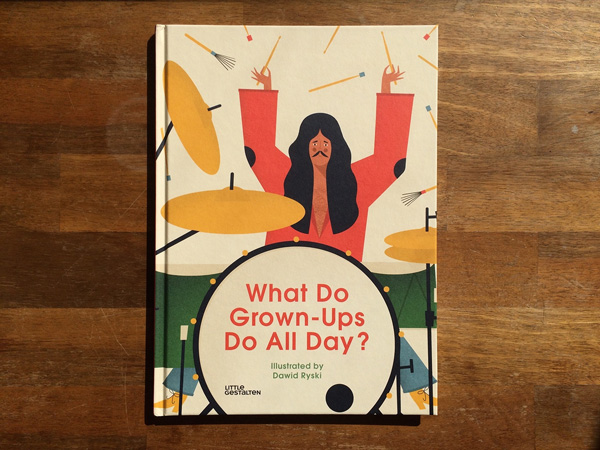 Image: Behance/Dawid Ryski
While he is professionally a landscape architect, Dawid Ryski has produced several newspaper illustrations for Esquire, Health Leaders Media and Computer World. He also makes concert posters, album covers and does designs for a number of clothing brands.
12. Ivan Belikov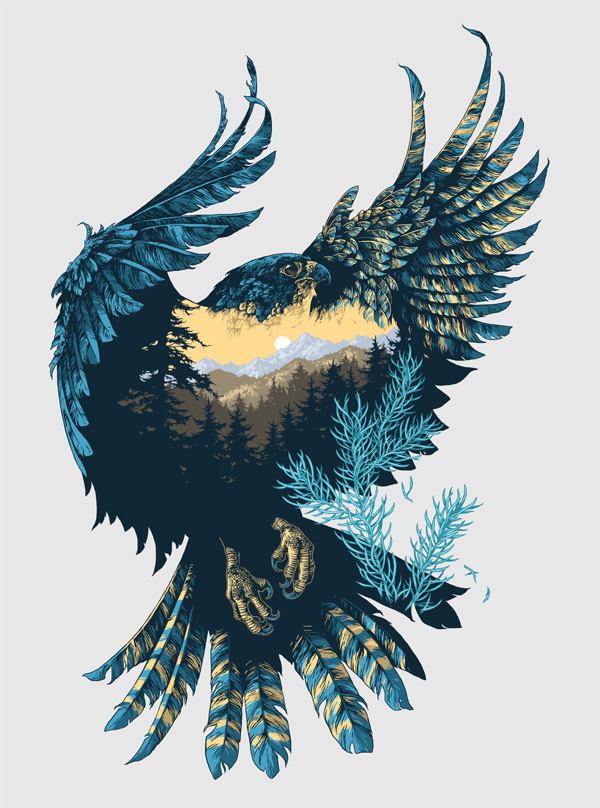 Image: Behance/Ivan Belikov
There are only a few artists who can manage to create an unorthodox and surreal experience with their drawings and Ivan Belikov is one of them.
13. Viktor Miller-Gausa

Image: Behance/Viktor Miller-Gausa
Russian artist Viktor Miller-Gausa, has a gift for drawing some of Hollywood's most popular celebrities in a creatively zany fashion.
14. Oscar Ramos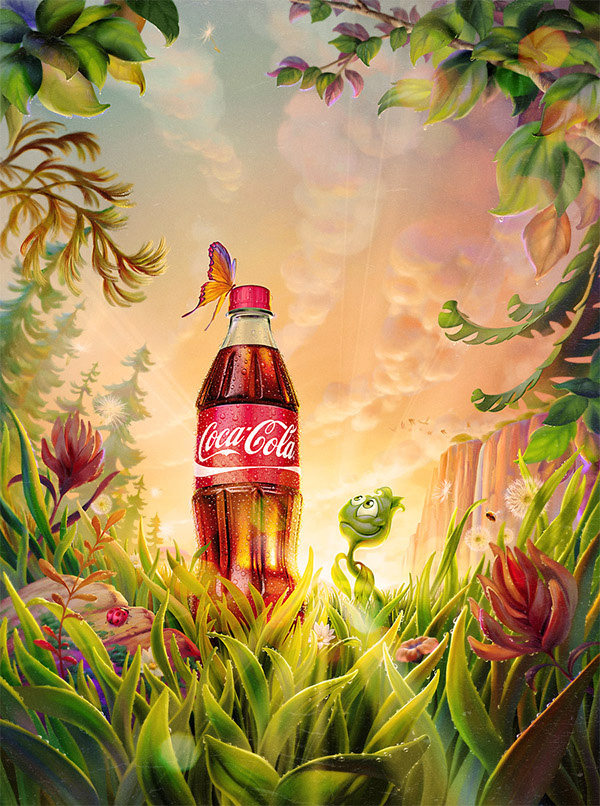 Image: Behance/Oscar Ramos
If you're looking for breath-taking visuals with a humorous cartoony vibe, then take a glorious to the phenomenal expedition of Oscar Ramos. What better combination than something that can make you awe and laugh at the same time?
15. Tatsuro Kiuchi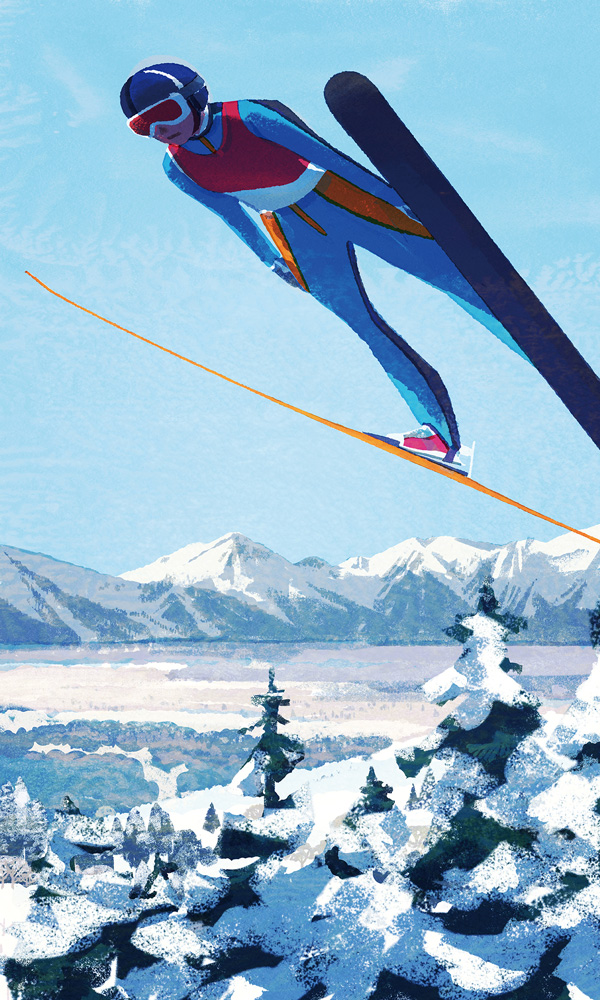 Image: Behance/Tatsuro Kiuchi
Originally a biology major, Tatsuro Kiuchi immediately switched to art and got a distinction for it. Since then, he has been illustrating children's books as well as various magazines, including New York Times where he did some illustrations for the 2018 Winter Olympics.
16. Steven Noble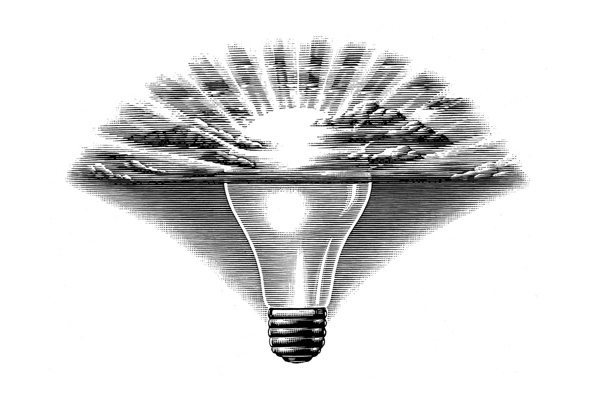 Image: Behance/Steven Noble
The scratchboard art style is definitely not an easy one to master, but the University of California alumni Steven Noble, manages to pull it off with passion and dedication. Not only that, but he also managed to master a variety styles such as engraving, woodcut and line art over the course of 27 years.
17. Nate Kitch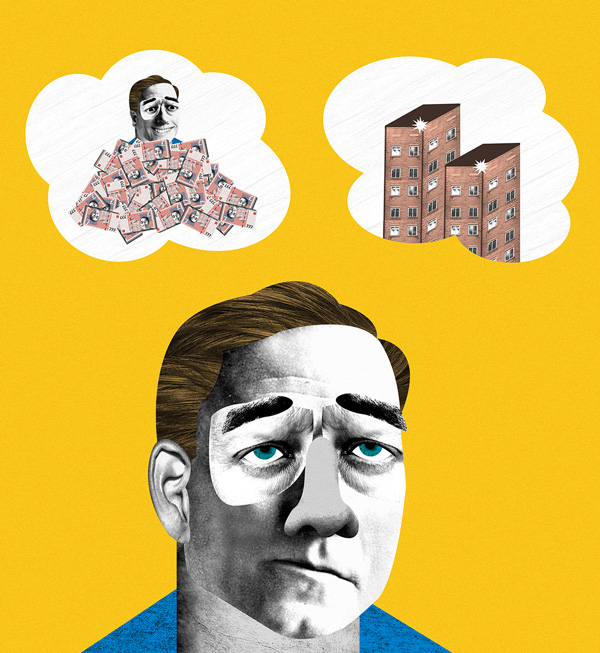 Image: Behance/Nate Kitch
Nate Kitch incorporates an unusual style of art that involves using a combination of photos, textures, mark-making, collage and pattern. He's lent his unique prowess to a handful of top names such as the Guardian, Ted Baker, Time Out, Wall Street Journal and Wired.
18. Danny Ivan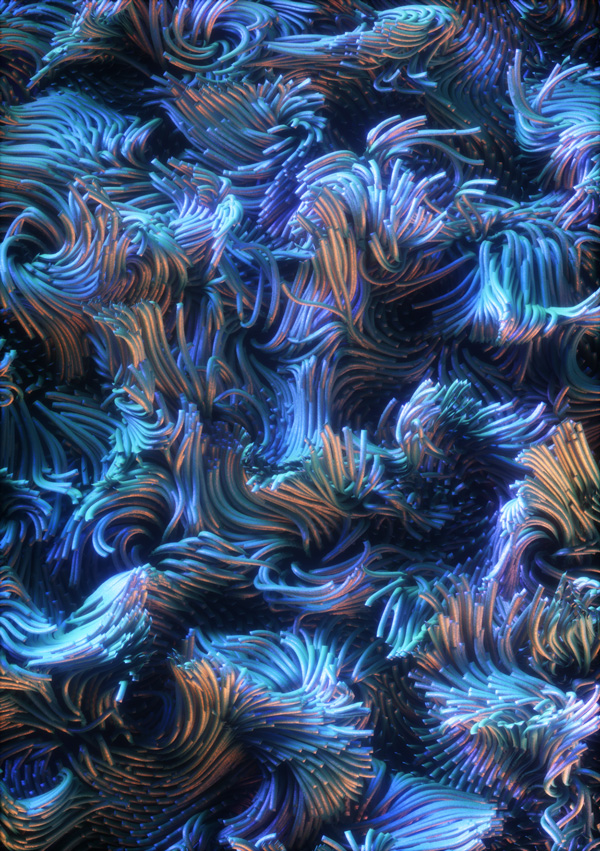 Image: Behance/Danny Ivan
Danny Ivan's digital illustration is too hypnotic to ignore. It can go from abstract geometric shapes to raw textures that always use a splash of colors that evoke happiness, energy and enthusiasm. His work got him to work with revered clients like McDonald's, Starbucks and Adobe.
19. Emilia Dziubak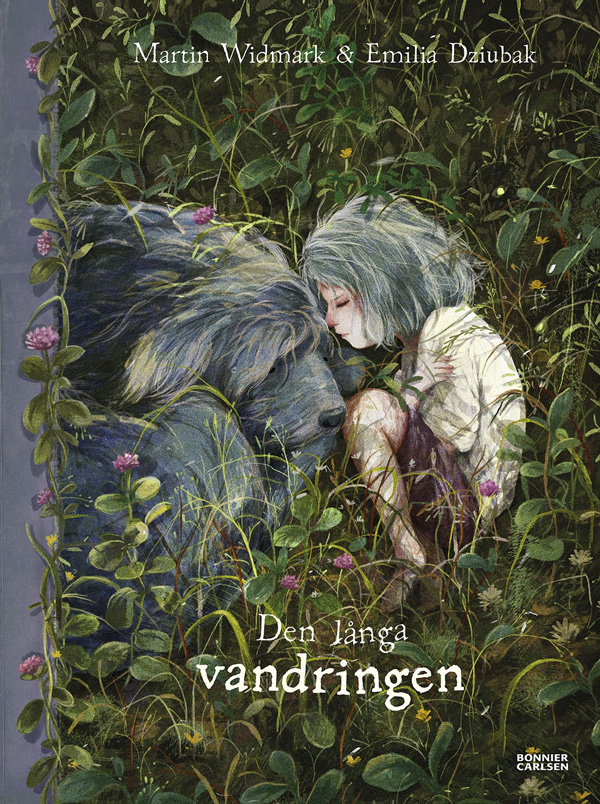 Image: Behance/Emilia Dziubak
Emilia Dziubak takes pride in doing illustrations for children's books in which each picture tells a wonderful story of its own. These drawing exhibit a powerful sense of joy and cuteness that parents would warmly welcome for their young ones.
20. David Sossella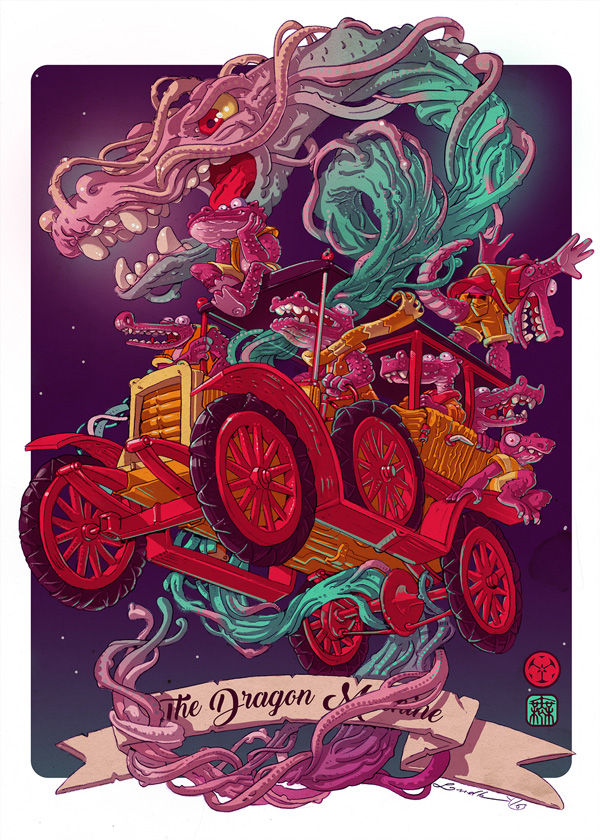 Image: Behance/David Sossella
After graduating from the Academy of Fine Arts in Venice, David Sossella started working as an illustrator and graphic designer in 2000. And since 2006, he has collaborated with a bunch of animated studios both in Italy and the US with companies such as Disney, Monopoly, Hasbro and Star Wars.
21. Vincent Roché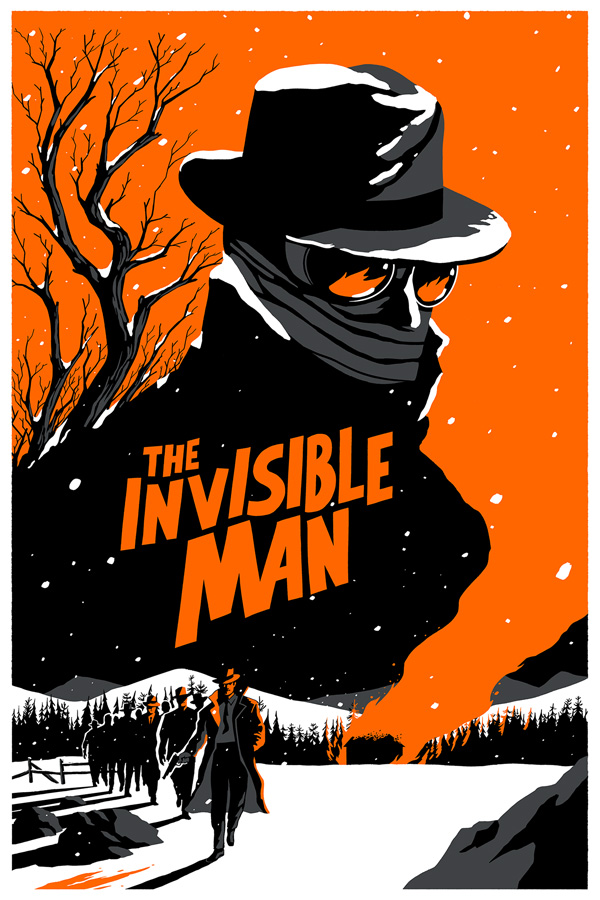 Image: Behance/Vincent Roché
Vincent Roché worked at a graphic design studio for five years before becoming a full-time freelance illustrator. He designs poster-like images based on popular films, television series and video games. This resulted in getting to work with clients like Microsoft and Nike.
22. Hollie Mengert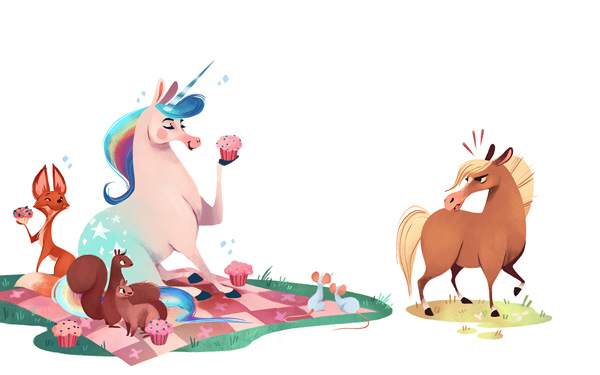 Image: Behance/Hollie Mengert
Hollie Mengert is a Seattle-based animator, illustrator and character designer who mostly works on children's books, comic books and games.
23. Charlotte Smith

Image: Behance/Charlotte Smith
Charlotte Smith is a French-Dutch graphic designer who specializes in illustration and lettering.
24. Ben O'Brien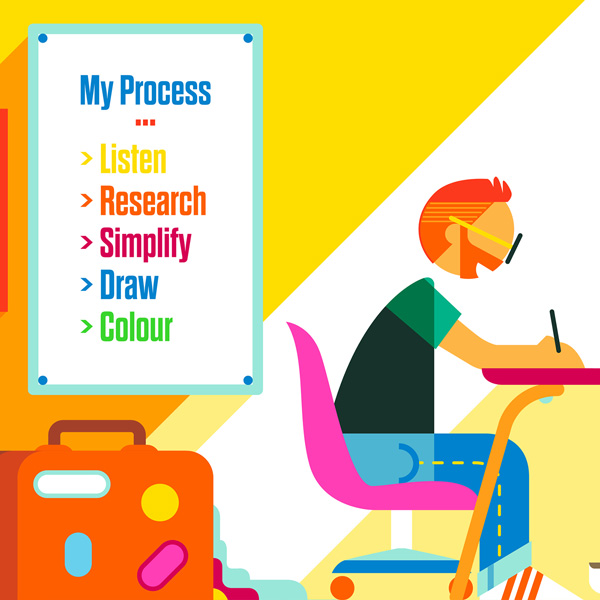 Image: Behance/Ben O'Brien
Ben O'Brien, who goes by the alias Ben the Entertainer, has been doing illustrations for more than a decade now. His work has been adorned on cars, shops, fruit juice ads, orchestras, magazines, underwear and airports. His client list consist of giants such as BBC, New York Times, Hasbro and the Guardian.
25. Mohamed Samir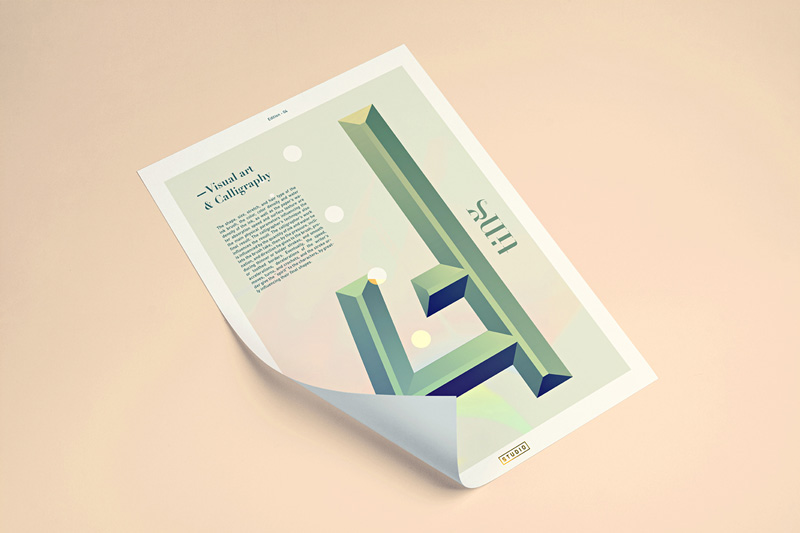 Image: Behance/Mohamed Samir
Mohammad Samir started out as an engineer and freelance designer in Egypt and then in 2014 went on to become the IMPACT BBDO's Senior Designer in Dubai. He has excelled in poster, typography, branding and print design and went to work with renowned clients, namely Adobe, KFC, Mercedes and Mars.
26. Paul O'Connor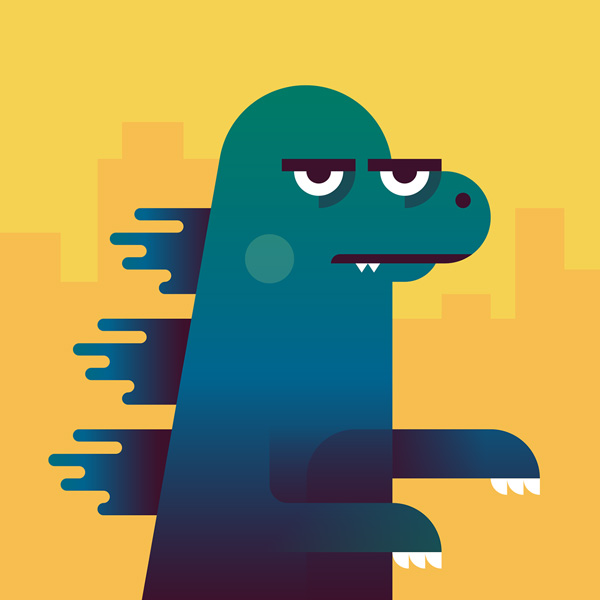 Image: Behance/Paul O'Connor
Paul O'Connor's work is largely influenced by the Golden Age animation, Hollywood cinema and any piece of fiction that involves old tycoons, hobos, street punks and mustache-twirling folks.
27. Natalia De Frutos Ramos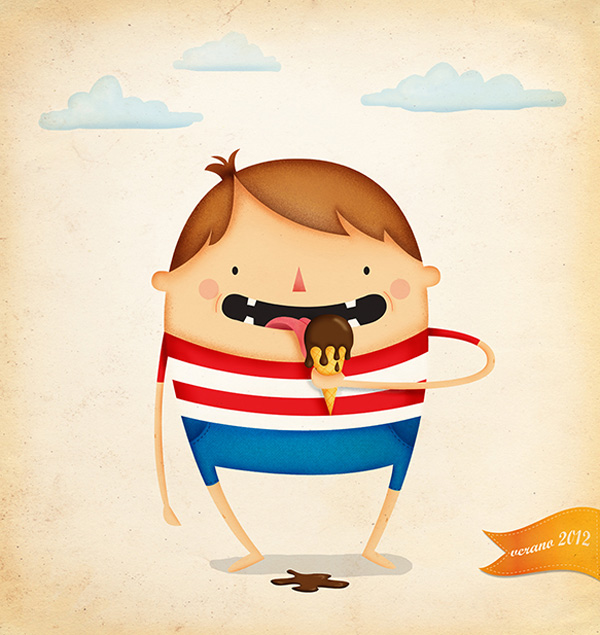 Image: Behance/Natalia De Frutos Ramos
Natalia de Frutos Ramos is a Spanish illustrator and graphic designer who loves making pastel-shaded-drawings as the one shown above. She is regularly inspired by her love for photography, films, calligraphy and other things contribute to her sweet illustrations.
28. Mart Biemans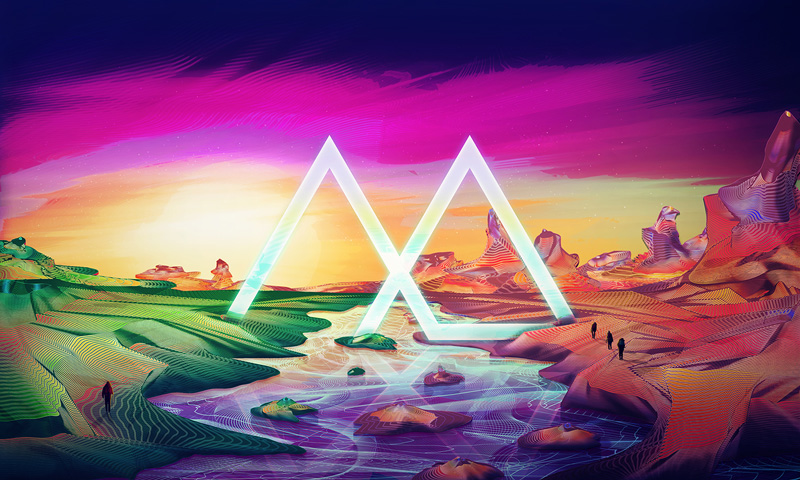 Image: Behance/Mart Biemans
Want to learn how to make the right use of vibrant colors? Then let Mart Biemans show you how it's done. The level of detail and extravagance of his illustrations will put you under a spell.
29. Michael Kutsche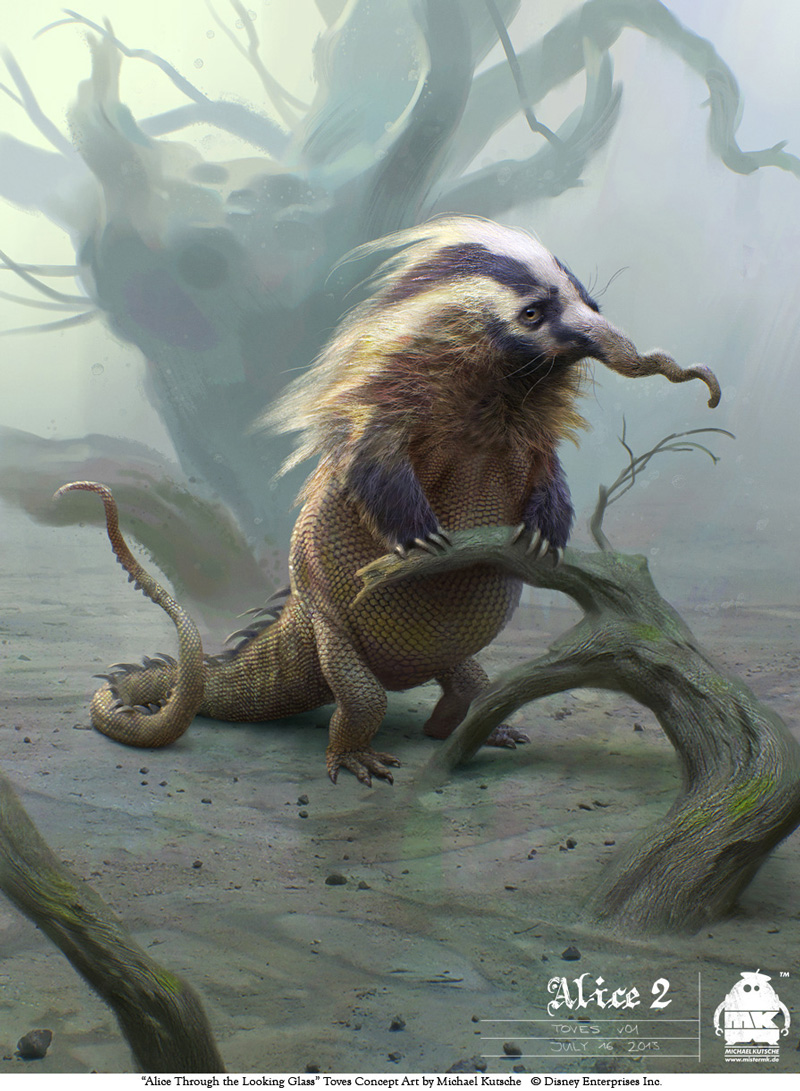 Image: Behance/Michael Kutsche
Michael Kutsche may be a self-learned artist, but it is clear that he has the passion for it to be able to work as a character designer on several well-received movies like 'Thor', 'Alice in Wonderland' and more.
30. Steve Simpson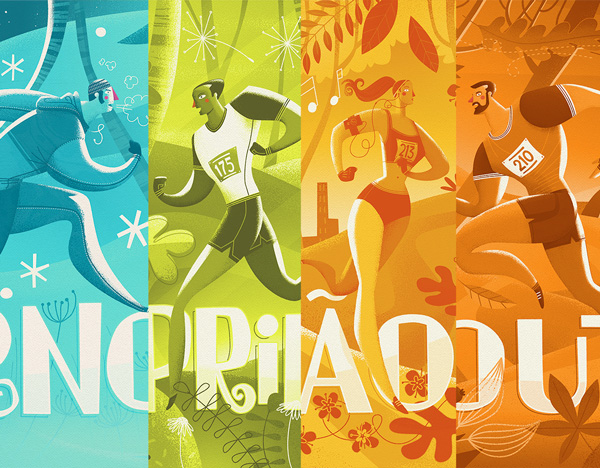 Image: Behance/Artist
Steve Simpson is indeed a legend in the graphic designing industry. He has over 30 years of experience in hand letter packaging design, illustrated barcodes and hysterical characters. His inspiration comes from 50s advertising, arts and crafts movement and folk art.
Conclusion
We certainly hope that these names are enough to give you the visionary jump start to your own future as an illustrator. You can pick anything from TV and magazine ads, to album covers and children story books. If there are other artists that we didn't touch upon in this list, do let us know in the comments below.
Try Our DIY Logo Maker Tool:
Create 3D Logo Designs
Make Cartoon Logo Designs
Design Logos For Kids
Digital Logo Generator
Logo Maker For Digital Printing
Home Media Streaming Logo Design
Animal Care Logo Design Ideas