For decades, a majority of educational institutions overlooked the value of branding. As a result, they missed on the opportunity to stand out, increase student enrollment, and recruit more qualified educators. However, schools have embraced branding after understanding its ability to affect external perspectives. Therefore, they're heavily funding their branding journeys in hopes of creating a brand that evokes positivity and assures parents and teachers alike that they've made the right choice. If you too are working on your school's brand, one element you shouldn't neglect is your logo design.
The Importance Of An Education Logo
Your logo is vital for your branding efforts as it helps you build your identity and complements your marketing campaigns. Take the logo of the University of Miami for instance. Recognized by HubSpot as one of the 12 Best College Logo Designs, the split-U logo created in 1973 effectively tells students, parents and educators that this is 'the' university. The logo then inspired the creation of slogans such as "U Gotta Believe" and even a hand symbol which the school's athletes show during games.
10 Tips To Design An Effective Education Logo
Whether you plan on designing your school's logo yourself or ask a professional to handle this task, you need to have the following 10 factors in mind or else risk affecting all your branding efforts so far.
Make it Relevant To Your School
Keep School's Future Vision in Mind
Be aware of Color Combinations
Instill Users' Perspective in Logo
Keep it Simple, Keep it Engaging
Do Competitor Research
Consider Logo Size
Focus on Immediate Impact
Strive To Design Unique School Logo
Target Longevity with Logo Design
1. Relevance To Your School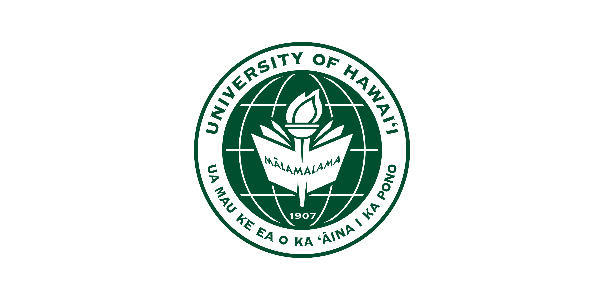 Everything about your logo, from the background color to the symbols, needs to be in sync with your educational institute. Ensuring more than 70% relevancy can help you build your school's brand and allow parents, students, and teachers to identify it and your logo. Check out the University of Hawaii's 'H' logo as it perfectly depicts the essence of the state and the university.
2. Future Vision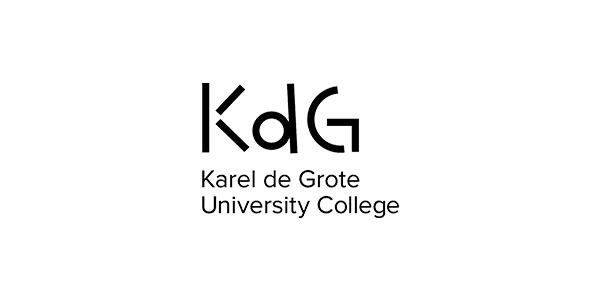 Your goal should be to have a logo that lasts forever. Therefore, keep in mind the future outlook and your vision for growth during the designing process. For instance, don't include K12 education or hint to it if your plan is to offer higher education in the future.
For instance, Karel de Grote Hogeschool's new logo is not just cool wordmark but it also gives voice and clarity to university's mission i.e. to attract new generations of students.
3. Color Combinations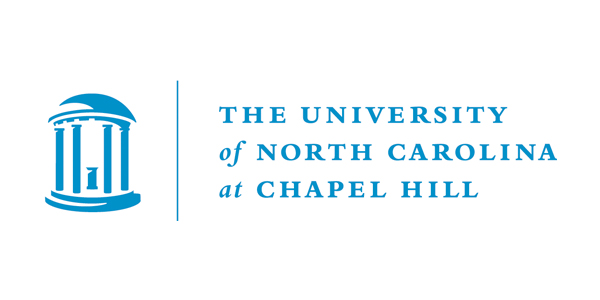 Color mixtures are quite tricky as they can make or break your logo. Your safest bet is to use subtle colors that aren't harsh on the eyes. A good example in this regard is the pale blue logo for the University of North Carolina.
4. Users' Perspective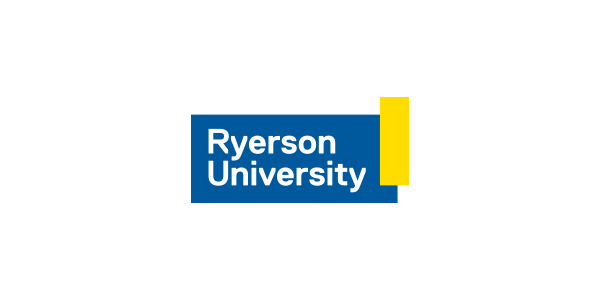 Your students, their parents, and teachers should be your priority during logo design. You need to appeal to all of them through your logo, so you can't go for extravagant colors or stick to somber designs. Find a middle ground for all three to agree on.
And Ryerson University, one of the leading career-oriented education provider in Canada, does it pretty good. The mix of solid blue and yellow with offset layering gives Ryerson University a unique language that goes well with all sorts of messages.
5. Simplicity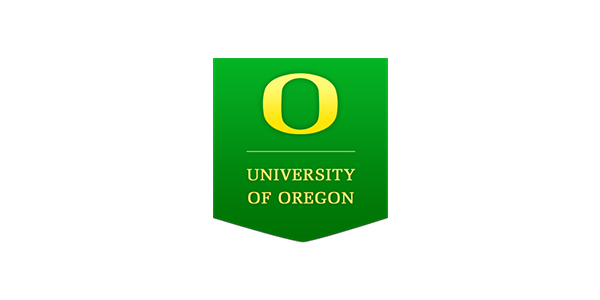 Simple is beautiful, a fact proven by logos like University of Oregon's 'O' logo. Besides, the more complex your logo is, the more difficult it'll be for others to remember it.
6. The Competition's Logo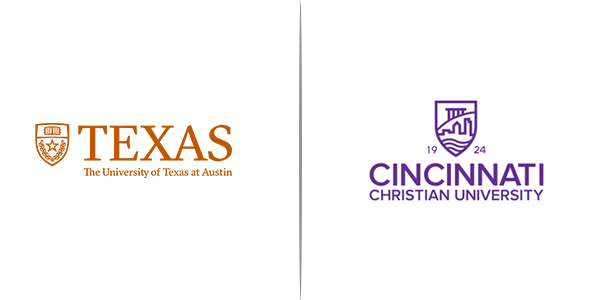 Check out the logos your competitors currently flaunt and try understanding what people feel whenever they see it. You can ask students who go there as well as your own to get a clear idea.
For example, both University of Texas at Austin and Cincinnati Christian University feature a similar looking shield with different fenced icons in the logo.
7. Size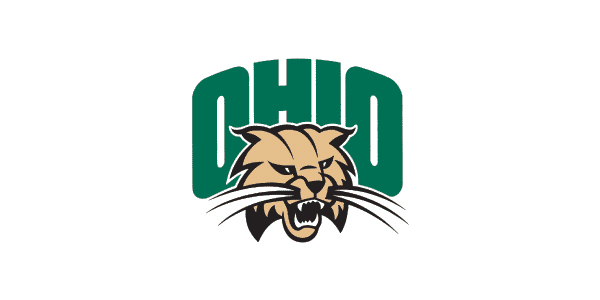 As tempted as you may be to use a large logo to show how big your school is, you need to carefully consider its size for the sake of your promotional campaigns. A larger logo can be difficult to resize, causing the letters and symbols to appear unclear. Ohio University has managed to pull this off as its bobcat mascot and 'Ohio' text behind it are recognizable and legible regardless of its size.
8. Immediate Impact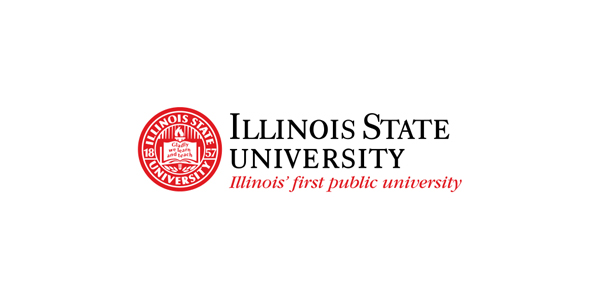 The first impression your logo makes is very important. As it'll represent your business, it needs to be creative and attractive. To pull this off, determine the symbolic representation, meaning, and resemblance of your logo to your school.
Illinois State University logo symbolizes Illinois's folklore and core values with university's seal in the middle. The logo creates an immediate visual impact and adds a distinctive edge to state's first public university.
9. Uniqueness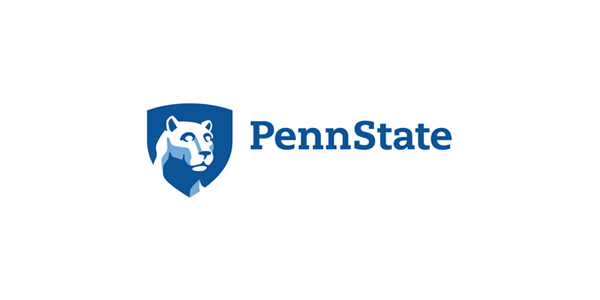 Your logo needs to be exceptional in order to help you succeed with your institution's goals. Therefore, don't resort to common design elements such as clip art and be as creative and authentic while designing your logo.
Pennsylvania State University logo is authentic, unique and quickly recognizable. The logo illustrates Nittany Lion Shrine that is university's mascot and Pennsylvania's one of the most photographed landmarks.
10. Longevity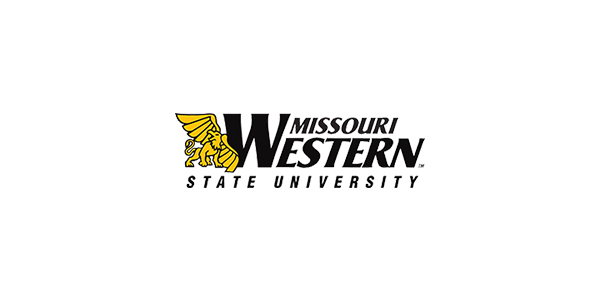 Try getting everything correct from the first go yet allow for change in the future. Missouri Western State University has been successful in this regard with its Griffon Logo. According to the school's official website, this mythical creature "was considered a guardian of riches, and education was viewed as a precious treasure." If you look closely, the outline of the Griffon resembles the state of Missouri.
5 Common Elements In Education Logo Designs
While your goal should be to create a unique educational brand that resonates with the audience and makes you stand out from the crowd, it's never a bad idea for you to take a look around. In fact, it's one of the factors listed above. In order to create a strong visual identity 5 themes are discussed below for better understanding.
1. The Shield – Used by the likes of Harvard, the shield symbolizes protection, security, and defense. The shape of the shield itself can portray different messages. For instance, the open book, which is the most common design, indicates that knowledge is freely shared with the students.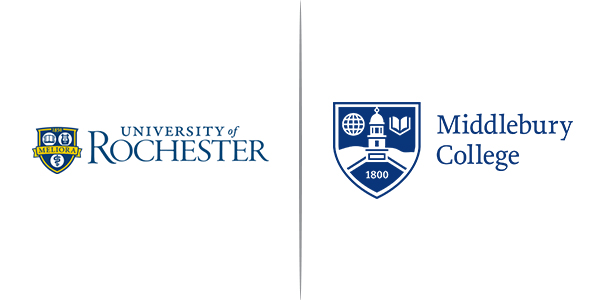 2. Building Structures – The University of Denver and the University of Iowa flaunt building structures in their logo, indicating that they're dependable, sturdy, and available for students long after they graduate. Just like shields, the shape of the building will be different. The school's reputation or its branding message will determine the type of structure they choose, the culture and era it was used in, and why it was built that way.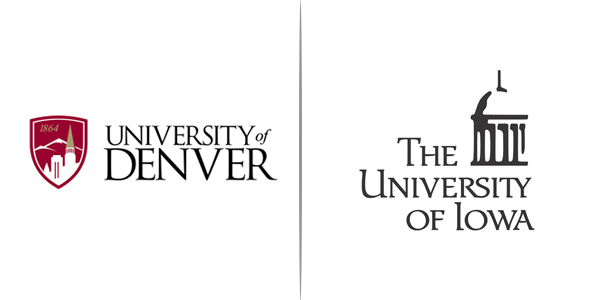 3. Tailored Wordmark – The University of Idaho is one of the educational institutions that flaunt a typeface logo. This simple text logo can be quite effective in branding as it can communicate what your school wants to express. Even the size, color, and space between the letters are carefully considered.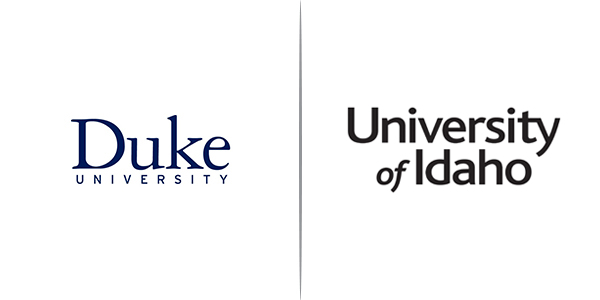 4. Overlapping Letters – Education logos with overlapping letters exude simplicity, clarity as well as the depth of their concept. The University of Notre Dame flaunts this logo and effective catch people's attention through a 3D effect.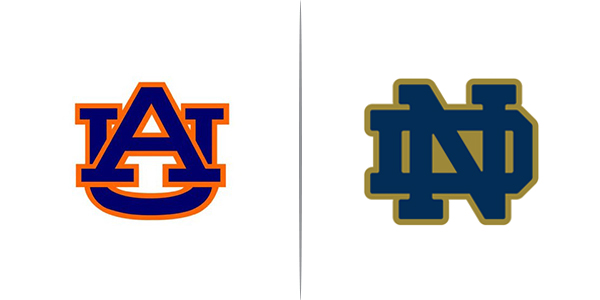 5. Animals in Motion – Animals, whether real or mythical, have been a source of symbolism for years. In most cases, it can be the school's mascot, ensuring that the logo resonates with students and expresses a brand identity. Bowdoin College and Florida International University are two of many educational institutions that take pride in their mascots and feature them in their logos.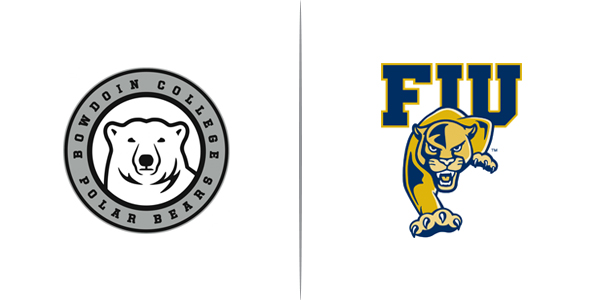 The Bottom Line
You'll need to invest your time and thoughts into creating your high-quality education logo design. Only then can you actually come up with one that'll represent your aims and help you achieve your goals. Just remember to integrate the 10 factors of logo design in the process and come up with a unique symbol that your students and teachers will be proud to flaunt.