Your app or website is only as good as it looks. This statement resonates on multiple levels with UI designers and website developers, since, they observe firsthand how instrumental good design is to convincing people to use their product. It's like good food. If it doesn't look or smell nice, then it's surely not worth taking another bite of. There's no slightest doubt in the importance of focusing on user experience. User centric designs are created to uplift the website.This is why web designers use UX design tools to gauge user engagement and hone in on their designs to cater to the preferences of the audience.
User centric design is king when it comes to user experience, since it allows you to guide your users, making them familiar with your design and being intuitively smart in terms of the learning curve involved. UI Design is what makes your app/blog/website accessible. Aesthetics aren't a distraction in user interface design, they seek to make your features and functions easy to use. Good design is integral to creating a compelling user-centric experience.
In addition, the logo creator can unite all the elements of UI into a cohesive design and build a brand that is both compelling and smart.
Every design element that we opt for while creating a logo design, such as, the fonts or the color palette, make a significant impact on our UI. That's why it is best to use a good mix of font families and optimized images to make user experience seamless and hassle-free. Less is better in UI design. And nothing sours the whole user experience than a bunch of pesky errors or bugs that may arise if your product isn't taken through the paces and tested extensively for them.
This infographic sums up the 10 commandments of User Interface design quite succinctly. No matter if you are just starting in the wondrous world of UI design, or are a veteran designer in need of a concisely helpful checklist of UI do's and don'ts, this article is for you.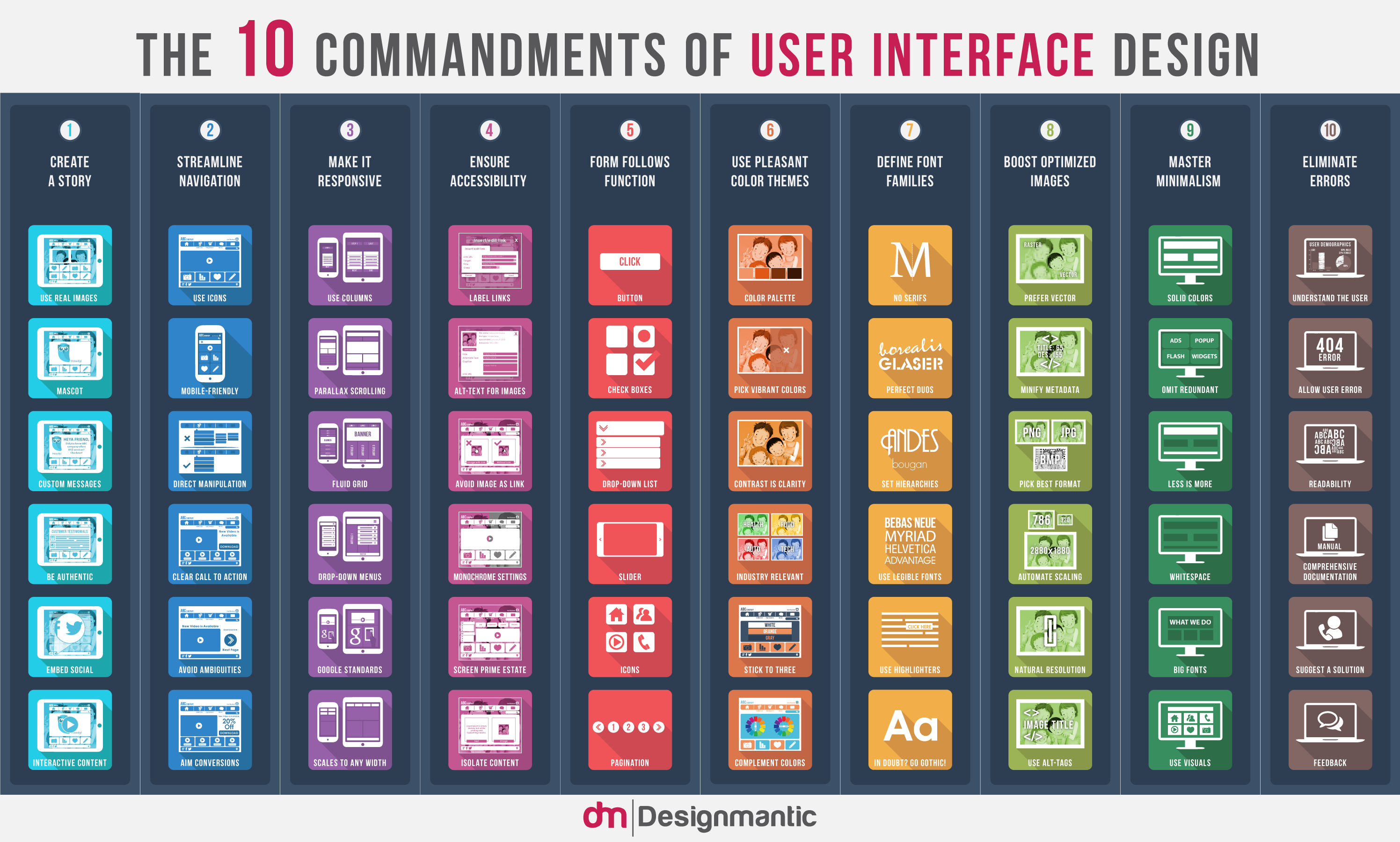 Embed in your site:
User Interface Design – Espanol Version
User interface design is popular the world over. After all, UI as a concept has international implications. In this respect, we have also made available our infographic in Spanish. You can see the espanol version of the infographic here: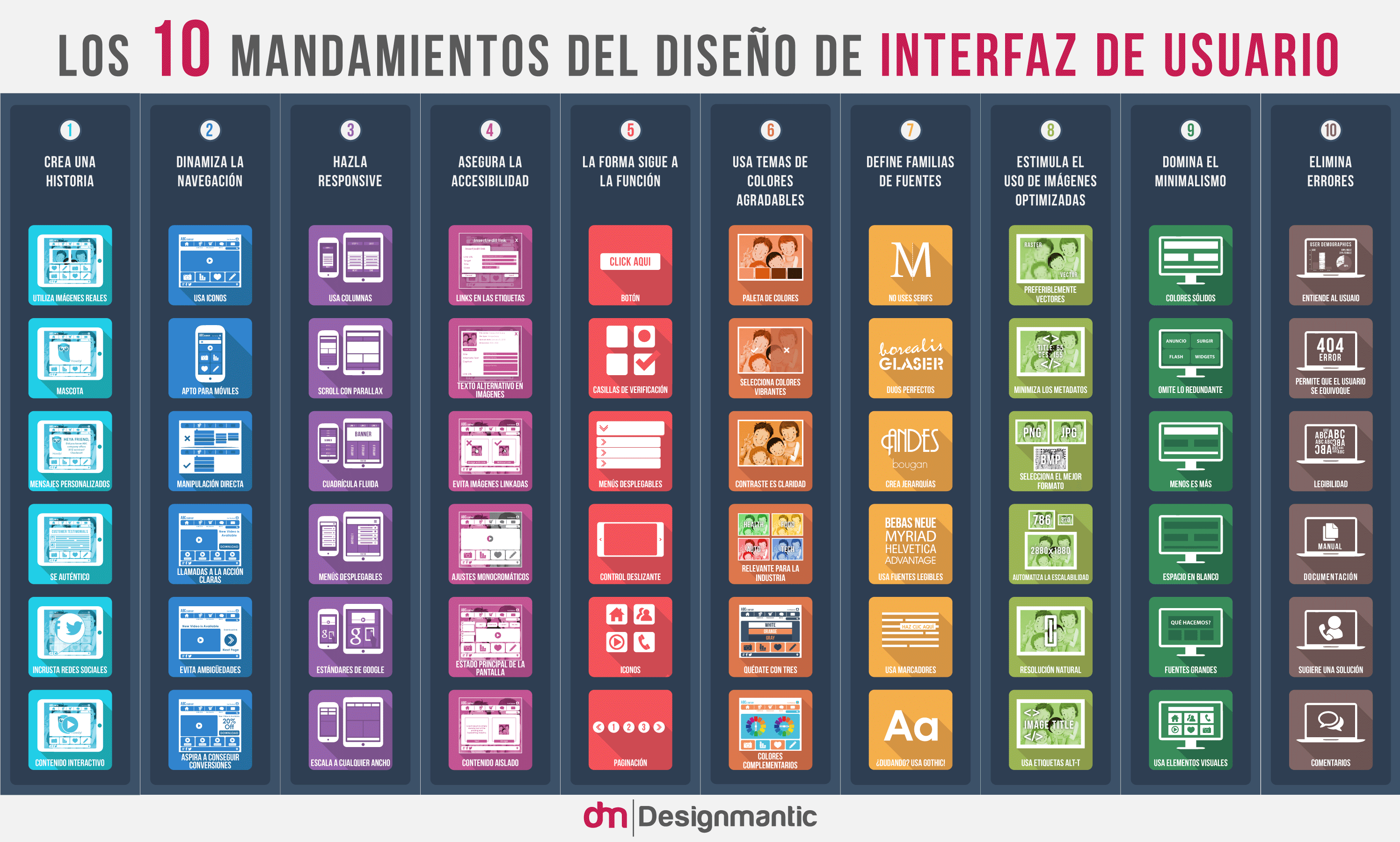 Embed in your site:
Loved the tips? Want to enjoy more of our 10 commandments Infographics? Do check 'em out below: