Do you know how many people are likely to truly read this content piece – and by reading we don't mean skim and by truly we mean till the end? 28% at best but 20% is more likely.
As a blog, this information can be a punch in the gut. We mean, considering the amount of work we've put into this article and the time we've spent on it, to then know that 80% of our readers are only going to skim through it… it's heartbreaking, isn't it?
Actually, not-so-much.
Content marketers have known for a while now that visual content is fast outpacing the regular, text-based content in terms of effectiveness and sales conversion. That is why you see more images and videos in your newsfeed now. The blog posts now come accompanied by striking header images that are meant to catch your attention and engage you. And the reason YouTube has become more relevant than ever – for individuals and brands alike.
But what is driving this fast pace of visual content marketing? Did people just woke up one day and realized they wanted more videos and images on their newsfeed?
Truth is, visual content has always been performing well. Much better than the text content. It's only now (few years in the past) that the marketers have truly seen the potential – a large part of which is still untapped (small businesses, take note!) – and started fulfilling the increasing need. The results have been phenomenal.
Let's find more about it in our next section.
Importance Of Visuals In Branding
The purpose of branding is two-fold.
Give the brand its identity. Its unique character.
Make that character consistent in everything a brand does. Increasing recognition and recall.
Visual content marketing fulfills both these purposes with supreme excellence. Since our brains are wired to process visual information better and faster, brand messages that are accompanied by stunning visuals and professional logo design increase their chances of brand retention and recall.
Facebook posts with images get more than twice the amount of engagement from users than posts without images, according to BuzzSumo report. Similarly, articles with more images every 75-100 words are also engaged with more than the articles with fewer or no images.
But the most striking fact is about videos. As per a Social Media Examiner report, videos (63%) have surpassed blogging (60%) as a prime social media marketing asset since 2018!
With these facts in mind, there can be no debate regarding the effectiveness of visual content in digital marketing.
But what are the different ways to use this strategy to its maximum potential?
Best Practices: How To Nail Visuals Every Time?
In this section, I'm going to talk about successful and popular brands that have been using visual content consistently in their branding and marketing strategies. Through these examples, you will learn what to do, how to do it, and the different ways to mix the two.
a) Stunning, Hi-Res Photography
With attention spans becoming shorter and shorter, let's all be thankful for the fact that human minds can process visual information 60,000 times faster than words. A good, relevant, and contextualized picture can convey a wealth of information and emotion in a quick snap. As per SEO guru, Neil Patel, posts with photos get 53% more Likes, 104% more comments, and 84% higher click-through rates.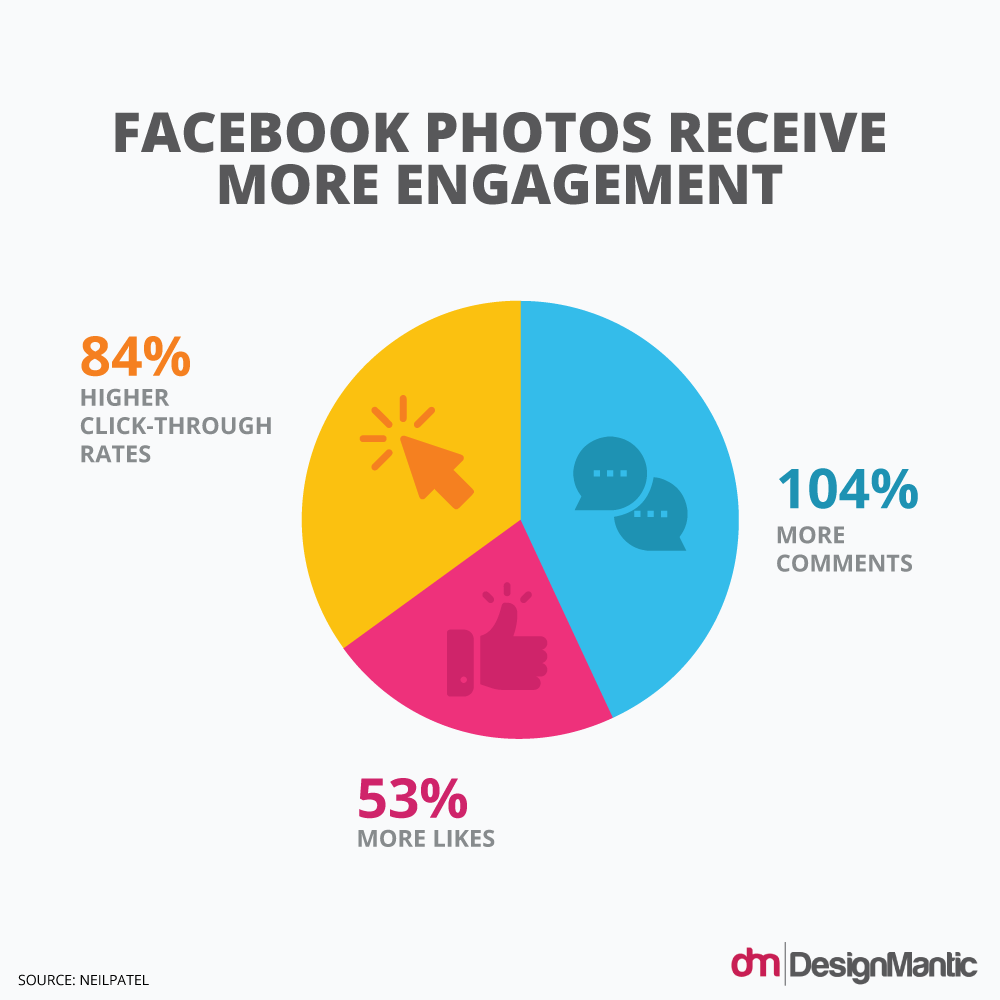 You can use photographs to show throwbacks, behind-the-scene imagery, as part of a how-to tutorial, or hundred other ways you like.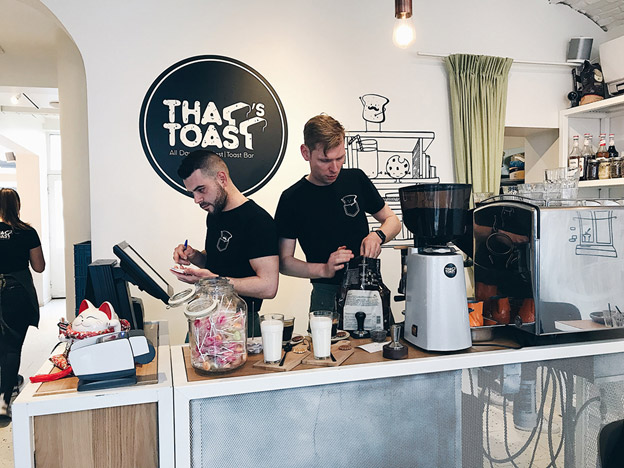 Image Source: Behance/Kinda Ghannoum
b) Branded Images
Branded images are adverts and other promotional material that you use as direct marketing assets, post from your social media or upload on your website. These images always include your business logo and a targeted message that you want to share with your brand community. Needless to say, these images should either be your original images, properly bought, or if they're free sourced, remember to give due credit.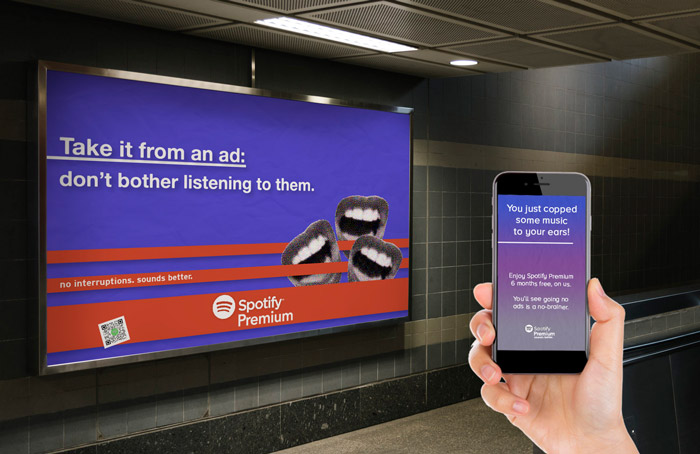 Image Source: Spotify
Pro tip: Add a cute or catchy caption with the image when sharing on social media to add the zing factor.
c) Videos
Videos are the most-watched and most-engaged with content pieces used for digital marketing. As per stat reports, videos have been seen to increase ROI, conversions, engagement, and brand awareness. Almost all brands online use videos as a necessary part of their social media engagement assets.
You can use videos to announce or launch something, showcase a process, as a tutorial, and so many other things.
Last year, Nike launched its Oscar video ad celebrating 30 years of its 'Just Do It' campaign. The ad featuring female athletes was an instant, viral hit.
Using this example, create videos that showcase your company's culture and values – things people can connect with.
d) Awesome Quote Cards
We all love a piece of a great quote. Pinterest boards littered with quote collections are a testament to this fact. These nuggets of wisdom, humor, perspective, and sometimes good, old real-life advice can be inspiring, motivating, and great daily reminders. These can be quick somethings that your audience can share with their networks.
When you are designing impressive visuals, pay close attention to typography. The size, style, legibility, and color must be looked at critically. You'll also have to make sure that if you're using a quote from a famous person, you are sure of the source. Always double-check that the quote has come from the right person. You'll be surprised (or perhaps not) at the number of random quotes credited to Shakespeare, Lincoln, and Monroe.
Have a look at how HubSpot keeps its Instagram community engaged with simple yet compelling quote cards:
e) Effective Data Visualization
Data Visualization refers to the presentation of data in visual forms: graphs, charts, pie-charts, and others. Businesses use data visualization to present statistics and numbers that make the figures interesting and more easily understandable. If you have an ecommerce website, you can use a Magento 2 Extension provider to optimize website's productivity and get built-in visuals.
You can use these charts, graphs, diagrams and other tools of visualization to present important information much more quickly and effectively to your audience.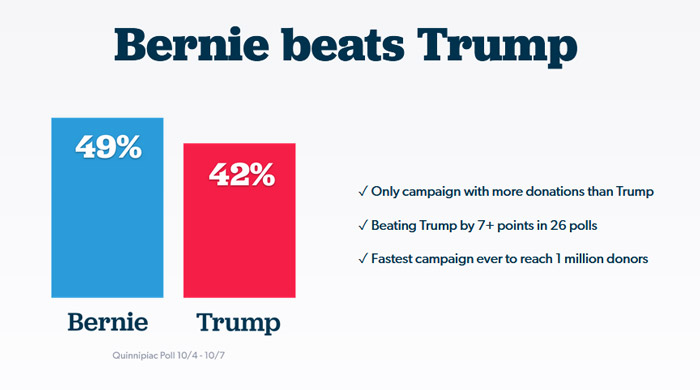 Image Source: Bernie Sanders Official Campaign Website
f) Infographics
Infographics can be considered a form of data visualization but they are more than that. More accurately, they are graphical representations of the information given in the blog post. Therefore, they are also sometimes used as the supplement content piece along with the blog post or repurposed as a completely new piece of content.
Compared to a regular blog post, infographics area shorter and more succinct, to-the-point. They are also information-rich. But the information they contain isn't limited to numbers (as it is in the case of data visualization).
Take a look at this infographic talking about Color Psychology – an important topic in branding.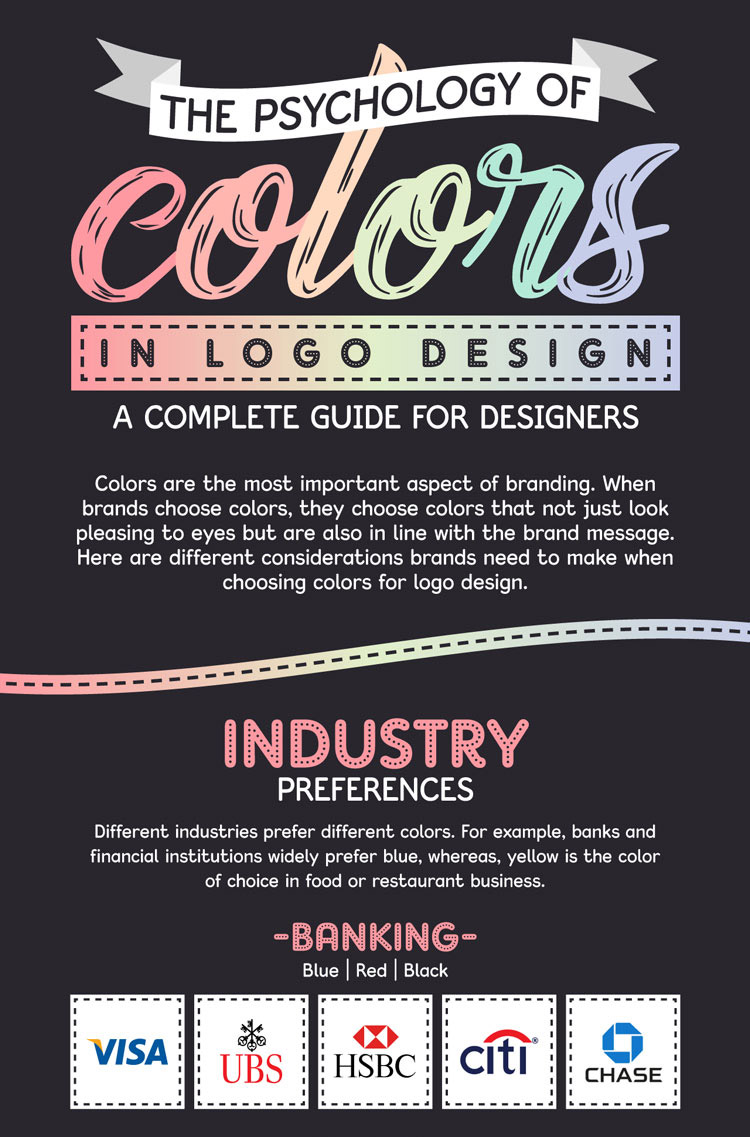 g) Screenshots
Screenshots are more informal than any other type of visual content listed here. And perhaps this is the reason it can seem more real and trust-building than your average photograph. Brands often use screenshots to backup sales claims they make in the ad copy, show-off a really glowing review, or highlight a product feature quickly.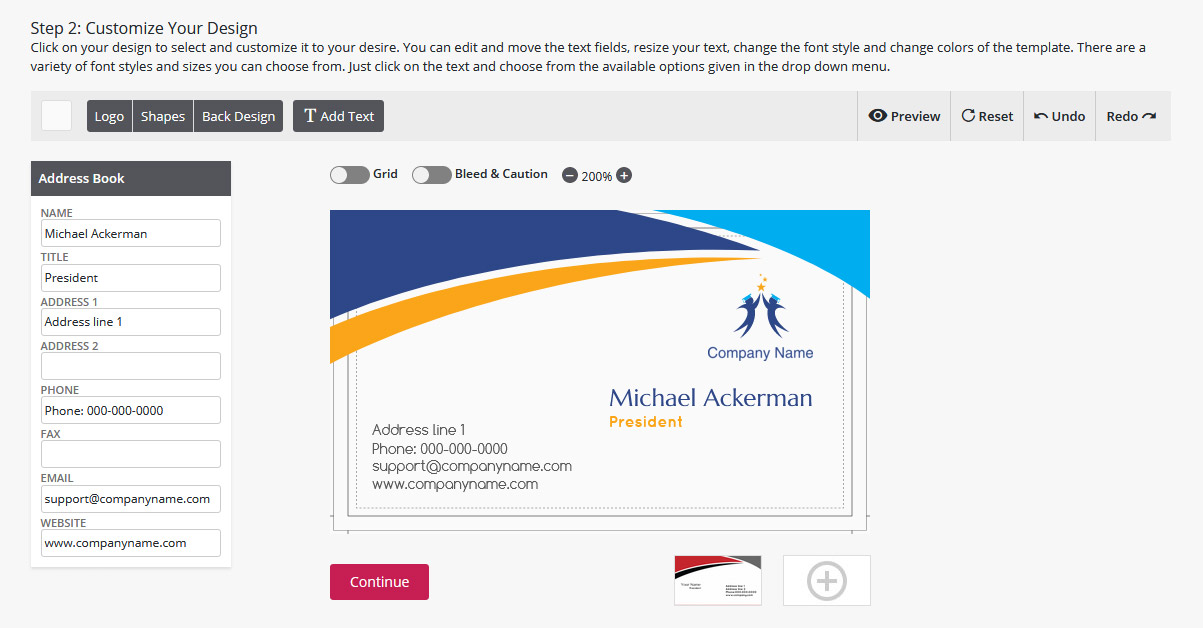 Image Source: DesignMantic
Concluding…
Needless to say, all of the brand content that you share on your social media or circulate on the Internet, must have a link that leads back to your website, online store, or a main social media channel (if you don't have either of the first two).
Remember to produce regular content if you want to remain relevant and current, and keep on finding ways through your original content to cut through the noise and establish your brand as an authority and an original.
Use Our Personalized Logo Maker:
Create logo designs for PR agencies
Logo Maker Tool for Women In Business
DIY Logo Ideas For Business Clubs
Business Support and Networking Logo Designs
Make Logos For Business Consultants