In the body of a brand, a logo is like the heart that beats and keeps pumping the passion all across the business body. A professional logo design galvanizes other brand elements into action. As it sends the message of motion, the active energy radiates towards the audience and delivers the intended message. But in order to deliver an effective message, the business service logo needs to be designed perfectly and it must be capable of lucid communication.
Speaking of motion, logos can be either static or animated. Static logos are the ones that lay flat on a 2D plane. And you know the animated type; it keeps moving so our eyes keep track, if the types used in the moving logo are going to crash like waves or roll like a stone or may even pour like the rain. Animated logos or 3D logo designs are the complete game changers for brands in this digital era.
While static logos are limited strictly on the course of action, small businesses and startups are seeking the aid of graphic designers to have their startup business logos designed – and you know how a designer's mind works. He tries to bring out the most intricate element in the most creative way possible, which is why he is deemed responsible for aligning the business goals and visions with the logo shapes, logo text, and logo colors used. And with that in mind, a dynamic logo add a creative edge to the business, especially if the business is going live on the web.
However, let's not bore you with theory and give you the real deal. We've collected 17 animated logos used by small businesses and startups, which will make you scratch your head. Why? Check them out yourself.
1. Flakers


Image Source: Behance
Flakers is a Russian café that serves flakes with milk. What's so new about that? The newness is actually the animated logo and, obviously, the promise to make your day a fresh start. It offers convenient and healthy breakfast options. The dairy logo, however, is simple, elegant, and powerful enough to create a strong impression of the café's message. As you can see, the outlines of a bowl, a milk bottle, and a box come together as a symbol of the ingredients used for the breakfast. The unity of these forms conveys the idea of fast cooked homemade food. The milk cafe logo is minimalistic, basic, and flakes!
2. Samcom


Image Source: Behance
When you see the transport logo from this company, you can see two red vans approaching towards each other from opposite directions. Then BOOM! The perspective changes and you zoom out to see that the two vans slide across and make a minimal 'S' logo. It's an easy one so, you must've guessed by now. SAMCOM is a cargo company that transports cargo from Russia to Kazakhstan and vice versa, catering mainly to small businesses. The red company logo is modern and simple, is highly distinctive to the company's work nature, and is a symbol of leadership among competitors.
3. Kokoc


Image Source: Behance
Kokoc means 'coconut' in Russian, but this brand delivers a wide range of Korean cosmetics, which are known for their purity and natural approach. Korean secrets are becoming popular among European women and for that reason, this newly introduced chain store of Korean cosmetics, called KOKOC, has gained recognition for providing skin and hair care secrets to its clients. Since it's all about perfection and natural beauty, the designers have employed the art of using the 'Golden Ratio', which makes the cosmetics logo look precise and to the point. And yes, that's a coconut in the logo you see there!
4. Burov Group

Image Source: Behance
BUROV Group is a technology firm that develops software, and web and mobile applications along with providing investment to its clients. It is a Russia-based aspiring firm that is developing rapidly to venture into the field of investment and make its way through to the international market. However, the designers have come up with a colorful logo that represents the company's activities and goals. The web design company logo combines both text and graphics with varying colors that cover other areas of the company's business.
5. Choppy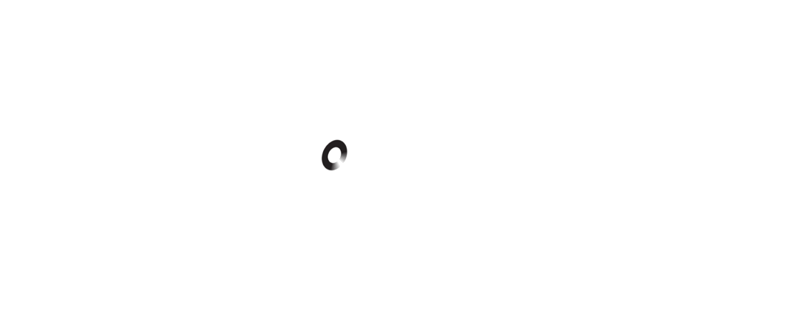 Image Source: Behance
Chop Chop, Man! I need to get to work fast! Drivers hear these words couple of times, especially when they're stuck in a jammed street with cars honking in every direction. That is where Choppy comes along. No, it's not the Uber service; it's a 'drive-with-a-pro-by-your-side' service. Using Gilroy and Open Sans as 'speedy fonts' and a stylish color theme, the designers came up with the idea to represent the speed of this learning platform through the moving wheel logo. You should look at the car hire logo when it's 'going for a drive'!
6. Cine365 Films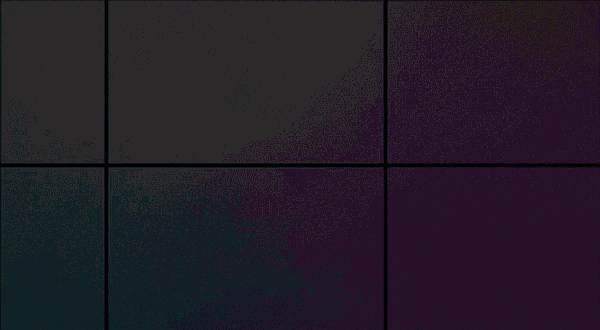 Image Source: Behance
Movies, music, and the silver screen are full of colors for those who can see them. Cine365 Films is a production house operating in Madrid for a decade. The artist transformed this exquisite production house's branding and gave it a modernistic touch, with a great concept and a new narrative language. The sliding text inside the gradient cubes looks nice, doesn't it?
7. Digital Moon


Image Source: Behance
Digital moon is a software developing company that is into some serious coding. And for that, they decided to hire graphic designers to produce a logo for the software company that is unique to the company itself. The artists used the binary code for the moon (1110011), which was used directly by the company to leave a code of curiosity for their digital clients.
Want To Create An Abstract Logo? Check Out The Abstract Logo Design Guide – What To Do And What Not To Do
8. Leivani Coffee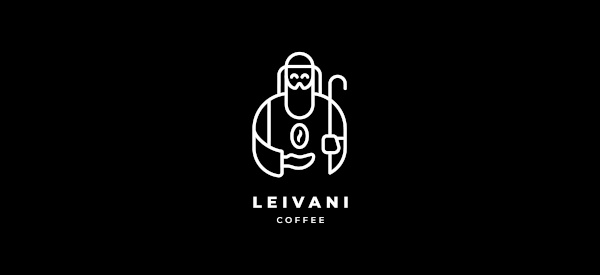 Image Source: Behance
The way the old man in this coffee house logo looks keenly towards the levitating coffee bean in his hand tells us how special and unworldly Leivani Coffee is. It is a specialty coffee brand that delivers an exotic coffee experience to coffee lovers. Apart from the usual morning coffee mugs, Leivani's convey their brand persona all too well with a coffee logo.
9. Blo n Glo Beauty Lounge


Image Source: Dribbble
Blo n Glo is a beauty salon based in Toronto, Canada. From blow dry to eyelash extensions, they deliver all the hair care services ladies need to make themselves glow. The beauty salon logo starts off with brush icon in a text with soft edges, giving it a feminine touch. The way handwriting logo plays across the screen gives a sense of modernity and simplicity that rocks anyways!
10. Skyboard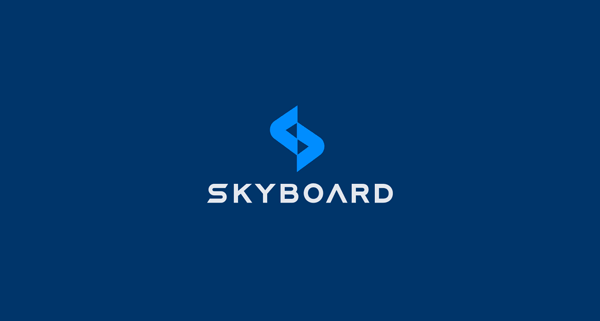 Image Source: Dribbble
SKYBOARD is a modern and minimalist company that focuses on developing and selling electronic transport, such as hoverboards, Segways, unicycles, and scooters. It aims to provide eco-friendly solutions for teens and men who want to try something different in their pastime. The eco-friendly logo is more of a graphic 'S' with an intersecting electric blue lightning cord. The way it keeps glowing reminds of energy and electricity, which is what exactly this company is about.
11. Miss Fluffy


Image Source: Behance
As the name indicates, Miss Fluffy is a fashion clothing studio that is known for delivering luxury and fur wear for modern ladies. The quality and patterns are highly exquisite and reflective of the studio's unusual taste. Just like the name, the designers of the fashion design logo used a silhouette of ermine as a symbol of 'fluffiness', protected inside a shield, representing nobility and elegance. The complementing font has smooth curves, which supplement the shield logo composition. And let's not forget the color; the ashen rose uplifts the feminineness of the overall logo.
12. Capsula


Image Source: Behance
Yet another brand, Capsula is a unisex clothing brand for the modern youth. It focuses on the teens who are into hip-hop, punk, RnB and such music, love skateboarding and hoverbording, have a wardrobe full of sneakers and are always on the hype. As the animation plays, the clothing logo motions upwards in a slanting position, making the impression of the font displayed over a sleigh. The logo is simple, due to which youth with a sense of style come to visit the store and make their clothes fit in the minimalist style – which means clothing fitting a capsule.
13. Beautown


Image Source: Behance
BEAUTOWN is a high-class beauty center that attends its clients from higher-than-average status. With their cosmeceutical (cosmetology + pharmacology) approach, they deliver 100% results. And guess what, their minimalistic crown logo is the best. The shades of colors reciprocate a feeling of elegance, the elite quality of the products, and the services provided. If you notice, there's a crown – the symbol of royalty and beauty – with the initials T and B inside the emblem. Without losing its lightness, the animated logo carries the powerful weight.
Interested In Fashion Much? You May Also Like Designing Fashion Logos Using The Element Of Repetition and Movement!
14. Deliverocket


Image Source: Behance
Let us tell you that this is a courier company, and you can see the courier company logo aligned with its prospects and contemporary goals. Via this logo, the company emphasizes its fast delivery service and surprise its clients. Plus, the logo is self-explanatory due to its exceptional simplicity, colors, and minimalism.
15. Olduvai


Image Source: Behance
With reference to the oldest rock chopping tool, Olduvai offers its services in the form of electronic locks for apartments with the overarching aim to familiarize people with technology and enhance their experience and interaction with the modern tech. Oh, and the company owes the Olduvai analogy to emphasize the technological impact of 2001: Space Odyssey. The modern logo is possibly the coolest way to represent the underlying concept. Technology, lead the way!
16. Pocket Cat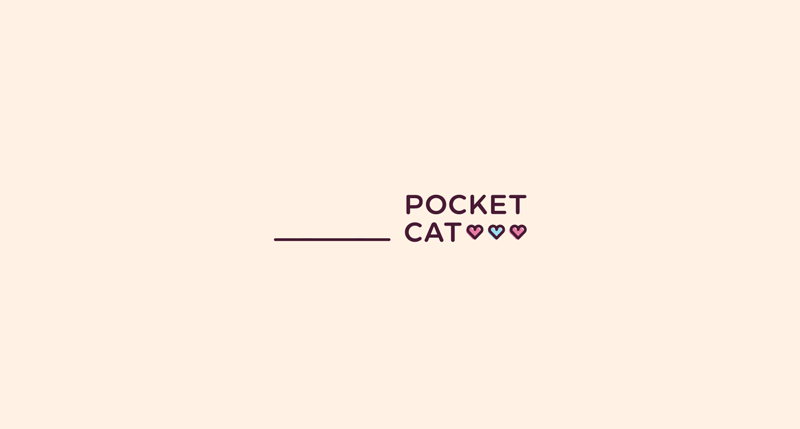 Image Source: Behance
Here is another clothing brand just for young girls and ladies. So, does it involve cat fur or free cats in the pocketed clothes? Nope. It doesn't involve any of those, but it does include embroidered cats on clothes, peeking out of the pockets. Isn't that adorable!? That sure is, that is why the company is planning to launch clothes with images of other animals. Just check how cute the cat looks when it peeks out of the pocket in the animated cat logo!
17. Papa Smoke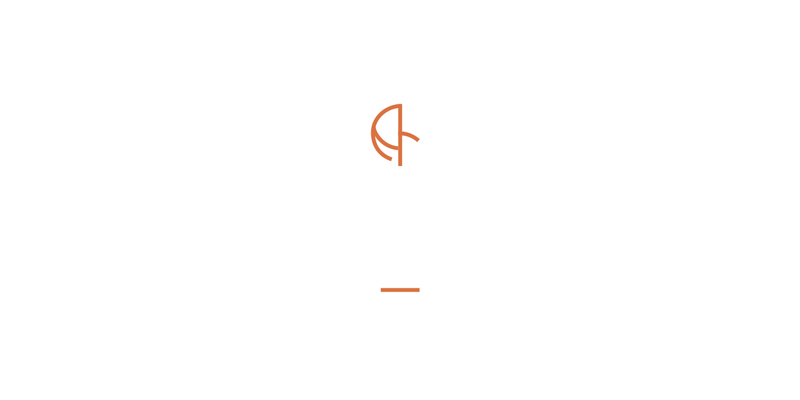 Image Source: Behance
Papa Smoke is a Hookah place with a relaxing atmosphere for young adults who are tired of the bar culture. The professional consultants here pay individual attention to each customer who seeks relaxation in a ventilated area. However, the cool swirl logo packs a punch of its own. You can see a geometric smoke around a line and construction the initials P and S around the central line. Clever, way too clever…!
Move The Design, Move Your Business
Since the list we mentioned includes all the businesses having animated logos, there isn't a doubt that animated logos are a must in this era of great digital renaissance. So, what did you like what did we miss? Let us know your thoughts in the comments below!
Try Our DIY Logo Maker To:
Create Line Logo Designs
Time Logo Designs
Geometric Logo Creator
Creative Logo Maker
Information Services Logo Generator
Logo for Management and Business Consultants