With the CDC announcing a mask-free policy (in most places) for the vaccinated public, we have officially entered into the post-Covid normal. This normal is fraught with changes: economic, personal, social, and global.
Businesses and individuals, both, have been through these changes; on different scales, but together. Therefore, if you are a business that wants to stay connected to its audience, doing something that marks this change to a version of normal is important. This is your opportunity to acknowledge what we have been through and to communicate what we are looking forward to in the future.
And what better way to symbolize internal business shifts than to show it in the language of design?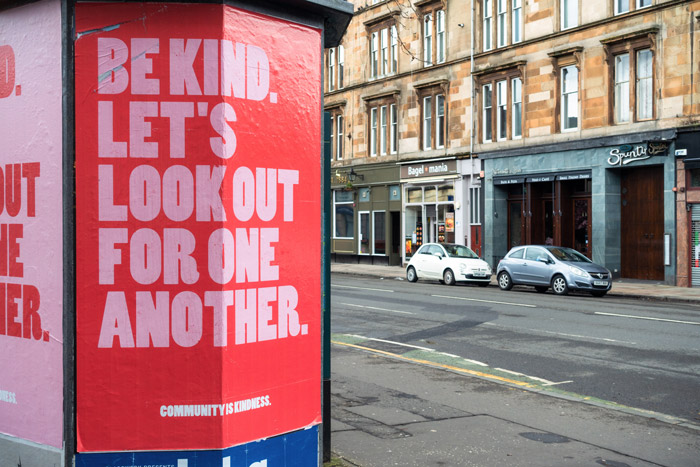 Image Source: iStock/georgeclerk
Enter: a fresh new look for your brand.
While a fresh new look is a great idea and will make your brand look more present, conscious, and open, it is also an expensive decision. It includes a brand overhaul not only in the digital sphere but also in your business' physical locations.
So, how should you go about it? Let's find out.
But first…
Is It A Good Time To Rebrand?
As restrictions lift and businesses open up, won't people gravitate towards the familiar, their favorite brands they have missed during the many lockdowns?
Sure, they will. But how much?
Multiple studies have shown that consumer loyalties, as well as preferences, have shifted. An article citing a McKinsey study even reports that over 75% of U.S. consumers have changed brands during the pandemic. They now expect brands to deliver value, transparency, and convenience. Most of all, the biggest demographic in America – millennials and Gen-Z – want brands to show that they care.
Cottoning on to these sentiments, many brands have already rebranded: Burger King, General Motors, and Expedia, to name a few.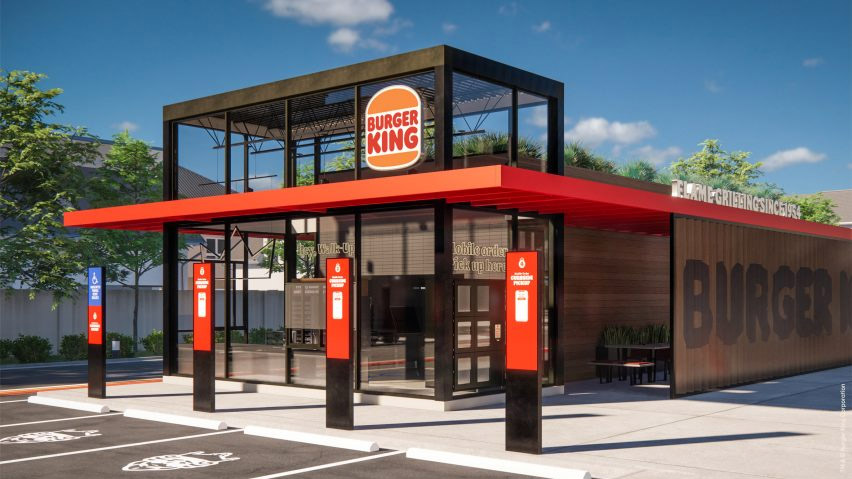 Image Source: static.dezeen.com
Still, as businesses open up, customers will look towards brand experiences that they have missed during the pandemic. They'll want to go to their favorite shops, buy their favorite products, and experience a sense of life that they lived before the crisis.
Therefore, your post-Covid rebrand needs to be the perfect balance of fresh + familiar, as the Fast Company puts it, to bring in not only the potential customers but retain the returning ones, too.
DIYing Your Branding
Let's talk about DIY branding. Most experts advise against it.
And we agree – to an extent.
Branding creates and sustains businesses. It impacts customer expectations, market standing, and even influences how much money you can charge for a particular product or service.
Should you be cutting corners on such an important business investment?
You shouldn't. And DIY isn't about cutting corners. It's not just a matter of cost.
Branding your business yourself is time-efficient and empowering. Nobody understands your business better than you do. So why should you not have the reins of the process?
With next-gen technologies such as artificial intelligence giving you extremely agile tools to work with, DIY does not mean giving your logo design project to your amateur designer cousin. It means exploring tools and technologies that diminish your reliance on expensive designers and time-consuming processes and spearheading the project yourself.
Companies like DesignMantic allow small businesses (and large) the ability to sit in the driver's seat and design their brand with complete autonomy.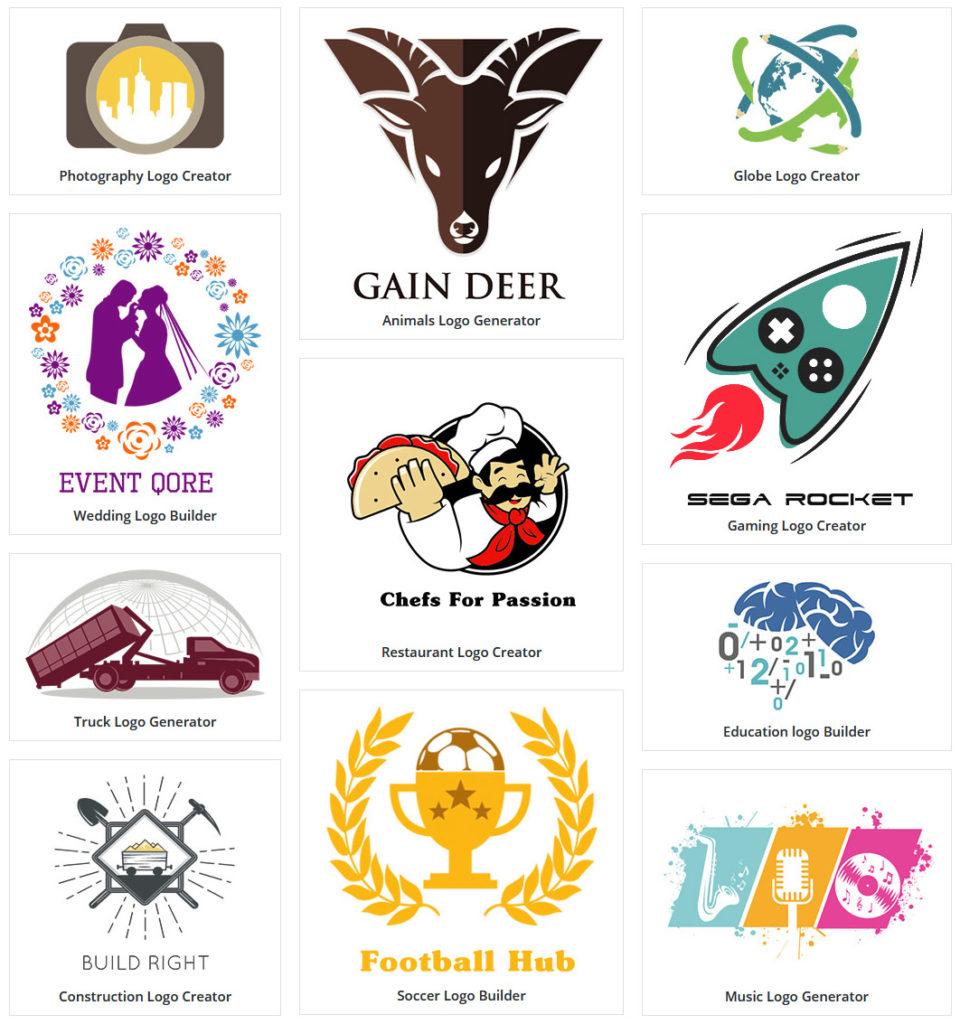 Let's see how it can be done.
1. Brand Mission & Values
Your rebrand needs to start with a fresh look at your brand mission and values. This is a part of the process where you and your team sit together and articulate how your brand mission has realigned it to fit with post-Covid realities and how you intend to move forward.
As an exercise, create a list of descriptive words and adjectives that you think represent your brand and what it stands for. Going through this list, and editing it, will give you a clearer idea of where your core brand character is headed.
While most of your core brand values will remain the same, do add any changes that have taken place in your brand philosophy.
2. Brand Mood Board
Your brand's mood board is a collection of visual assets that represents how you picture your brand identity. The mood board includes shapes, colors, typography, words, textures, pictures, and patterns, etc. that serve as inspiration for how the brand is supposed to look.
You can include logos and other visual assets from various brands that you find matching with what you have in mind for your brand. Mood boards are a fantastic way to organize your brand's aesthetic and style. It also keeps everyone in the team on the right track and provides direction and focus when it comes to the actual design process.
Pinterest is a great tool to create a DIY mood board for your rebrand. A dedicated Instagram account can help in the task where you can collect and organize photos that serve as your design inspiration.
3. Color Schemes
Colors are one of the most potent forms of communication. We all know this because we all find a pastel peach shade calming and feminine while a dazzling red excites our emotions.
Subtle rules of color psychology guide these emotional changes and perceptions.
Choosing the correct colors for your brand, therefore, requires your greatest consideration. The list of descriptive words that you created earlier will help you narrow down the color choices. For example, if you have used 'electrifying' to describe your brand's fresh image, you know that a bright orange color may be a better choice than a cool green.
Above all, choose a brand palette that is industry-specific, evokes the right emotions, and distinguishes your brand from the crowd. For more on harmonious color schemes, here is a quick infographic to guide you.
Tools that help you design great color schemes:
4. Typography System
A typography system is more than a collection of fonts that you want to use for your brand's new look. This system directs the number of fonts a brand should use, the usage of each font, the hierarchy between these fonts, colors of fonts, the scale of each one, and other fine details.
Choosing the right font system is important not only because it communicates your brand and influences consumer moods but also because it impacts your brand's legibility. Your typography colors, scale, and size will impact whether people can read what your text is saying.
Tools that you can use to understand various aspects of a typography system:
5. Logos
Thanks to technology, creating a DIY logo is no big deal. As long as you have a clear understanding of what your business is about and what you want this rebrand to mean, the process of logo design is fairly easy.
AI-backed design tools such as DesignMantic allow you to access hundreds and thousands of unique and human-created designs that best match your brand image. The logo templates available in our gallery serve as a canvas that you can twist and mold according to your branding needs.
We also have a fully-equipped design studio that lets you manipulate designs in simple clicks and with a great user interface. You can add colors to the logo, tweak the icon, add another icon, experiment with design effects, and go as crazy as you want.
The design process is free. You can shortlist as many designs as you want and do as many changes to them as you like. Our trained designers are available to help you out when you feel stuck at any stage.
6. Website
No serious rebrand is ever possible without your website playing an equal role in it. Every design change that you are making needs to be reflected on your website, too.
Now, this is something that you may not be able to completely do yourself, especially if you had hired an agency to build the site. So, hire someone. Again, this is something that a graphic design service, like DesignMantic, can be hired to do. Our website developers will help make visual and other tweaks on the site that will reflect the new look.
If your budget allows, you can also create a completely brand new website with better UI and UX. If you never had a website, consider this the right time to get one, and demonstrate to your audience how you are modernizing your brand.
7. Other Branding Assets
Major digital design assets out of the way, you now need to think about other areas where your new brand will be visible. These may include your physical store, your official documents, stationery, staff uniforms, business cards, and similar.
To keep the budget in line and to ensure you are doing the majority of the work yourself, keep the new color scheme similar to the old one so you don't have to change a lot in your store. Just a new storefront and some signage and you'll be good to go.
Our vector logos allow you to print and reproduce the logo design easily for various branding materials without damaging the image quality. You can use these vectors to print your logo on storefronts, signage, billboards, uniforms, and stationery. In addition, incorporating QR codes into your branding materials can be a smart move. You can use Dynamic QR Code Generator to generate your unique QR code that can be easily scanned by smartphones, allowing customers to quickly access your website, social media profiles, or other relevant information.
Remember that to make your rebrand a success, you need to consistently display your new brand everywhere. That is why ensuring that your entire branding galley represents the new look is essential.
8. A Branding Guide
It is a business document consisting of rules and standards that illustrate how various branding and visual assets of a brand need to be used when presenting, marketing, or promoting the brand. The branding guide can be a digital or a physical book, depending on the needs of the business.
It consists of information on a brand's mission and values, its primary logo and variations and how and when to use each, the color palette and typeface system, images and pictures, and other design assets.
With large brands, the branding guide will be a collaborative effort between the design agency and the business' in-house teams. As a local business DIYing it, you can create a branding guide with the help of this easy tutorial.
At a glance, a brand's style guide consists of the following parts:
Brand Mission
Brand Values
Brand Logos & Variations
Color Palette
Brand Typeface
Images
You can keep it as detailed or as concise as you like. Just make sure it covers the important parts.
Bottom Line
With economic activity revving up, brands and customers are looking for a mix of fresh and familiar. We want the acknowledgment of change but also want the reliability of a brand experience that we enjoyed before all this craziness.
As a small local business, rebranding can be a costly affair when handled by a design agency. However, if you decide to take the reins of the project, some tools and services that can help give your brand a fresh new look.
Hopefully, our discussion today has given you enough confidence and empowerment to take up this project and see it through to the end. If you get stuck at any stage, we are just a call away.