A logo design is comprised of three essential elements: iconography (symbols), colors, and fonts. In our previous two articles on the topic of photography logo designs, we have covered essentials of photography design and colors used in photography logos. Today, we will talk about fonts.
Typefaces come in three distinct styles: Serif, Sans Serif, and Script. Each style is quietly distinct from the other, and in today's collection, you'll find a representation (or two) of each of these styles.
The key to choosing the perfect font for your photography brand logo is selecting a style that is in sync with the kind of images you take. If you take traditional wedding photos, for example, a traditional font in your logo will attract a similar audience to you. But for a free-spirited travel photographer, a signature font may look more appropriate.
Below, as we discuss each of our selected fonts individually, you'll start appreciating these subtle differences more. So, let's start.
1. Operetta 52 Regular
Operetta belongs to the Serif font family and looks contemporary, elegant, and chic. It gives you ample control over its readability by providing you with alternates and extended glyphs coverage. It also comes with an extensive character set and additional features (swashes and arrows) to add even more oomph to your brand design.
If you want to exude confidence through your photography logo and attract a clientele that is looking for elegance and luxury, go with Operetta in your design.
Cost: $34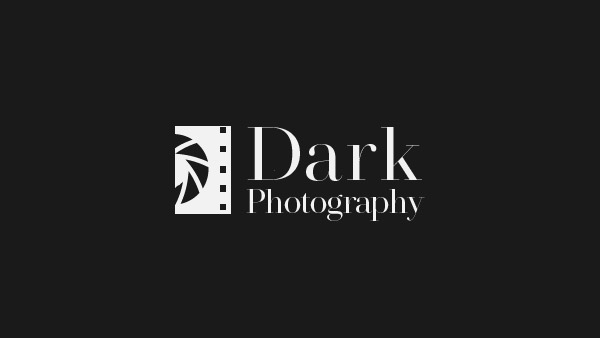 Image Source: Behance/Ramiz Mortada
2. Sequel Sans Semi-bold Display
Sequel Sans, as you can probably guess from its name is a Sans Serif font. It's one of the most stylish fonts for a photography logo and looks versatile and timeless. As a modern and very direct font style, it suits a photography brand that is purposeful and focused.
Cost: $50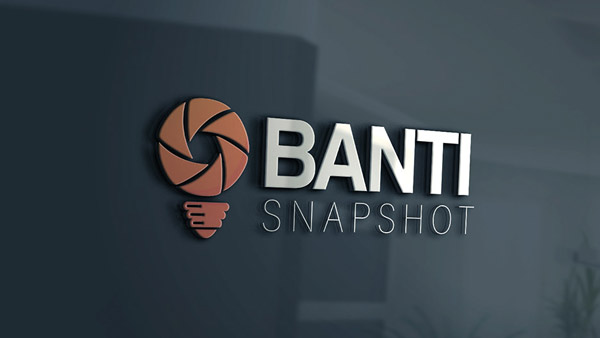 Image Source: Behance/Tanmoy kumar biswas
3. Showcase Script
It is a very interesting font, primarily from the Script family but it also consists of typestyles comprising of Sans, Slab, different ornaments, and other decorative characters. As a handwritten font, it brings all these different characters together to form a single, harmonious family of the typeface.
If you want to use it on your photography brand identity, see if its casualness and free-spiritedness matches with your style.
Cost: $15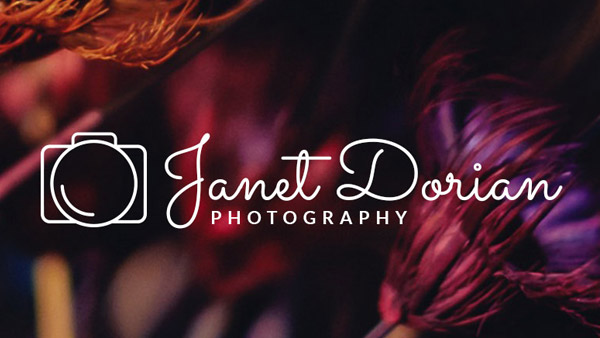 Image Source: Dribbble/Tanita
4. Today SB Medium SC
The next font on our list and is used in this illustrative photography logo is Today SB and belongs to the Sans Serif class. It's easy, non-pretentious, can look good on a number of photography logo designs from contemporary to abstract and from minimal to retro.
Consider it one of the most forgiving fonts on this list, which can look good on a number of surfaces and colors.
Cost: $39.50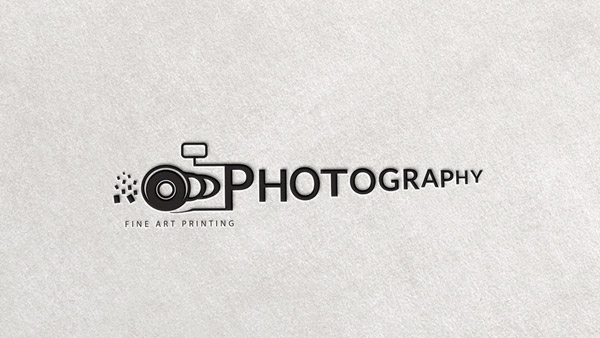 Image Source: Behance
5. Futura No 2 D SC Medium
Another Sans Serif, it is one of those fonts that look absolutely fitting on a photography logo. It's clean, angular, impactful, and stylishly minimal. If you are a fashion photographer, into artistic photography, or cover modern weddings, consider this your go-to font as you start branding your photography business.
Cost: $19.95

Image Source: Behance/Dimitrije Mikovic
6. Asket Extended Medium
Another Sans Serif, it is made for a modern photography logos with its clean edges, uniformed application, and fresh feel. By modifying colors and canvas surfaces, you can make the font look sophisticated and elegant, too.
Cost: $25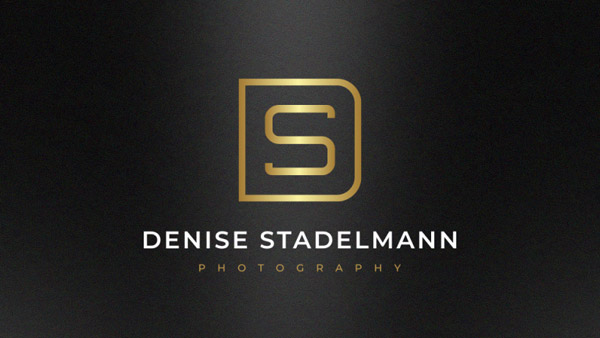 Dribbble/Rubel Sarowar
7. Shopping Script
As evident from the name, Shopping Script belongs to the Script style of fonts and is aptly named. It has been designed to look handwritten and casual, much like how you'd scribble on a shopping list. Few ligatures have been crafted deliberately differently so the text may look legible and not too-casual.
For adventure and lifestyle photography logos, this font will look the best.
Cost: $15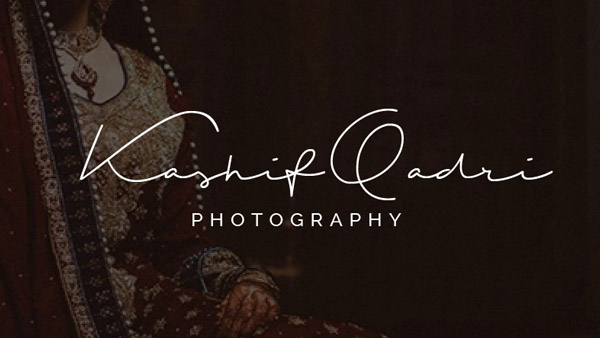 Dribbble/John Alee
8. Circe Slab A
This one belongs to the Slab Serif font family and is a non-conformist, non-contrasting, geometric typeface. It's modern, edgy, futuristic and appropriate for a photographer who shares these stylistic leanings with the font.
Cost: $15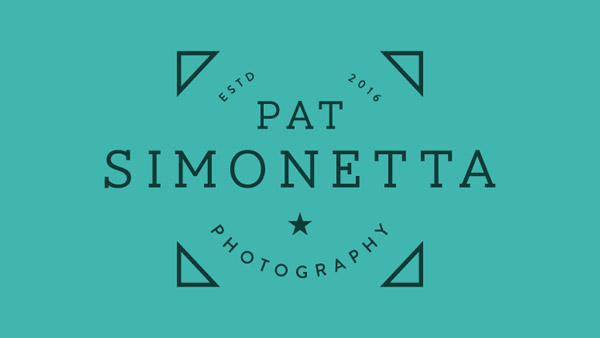 Dribbble/Patrick Von Spreckelsen
9. Quinoa SC Light
As a Sans Serif font, it combines the qualities of geometric architecture and organic writing to add warmth to the design. Its unique aesthetic suits a wide number of professional photography studio logo concepts such as family photography, landscape photography, fashion photography and event photography, too.
Cost: $199.00 for $2.01 per style (total 99 fonts)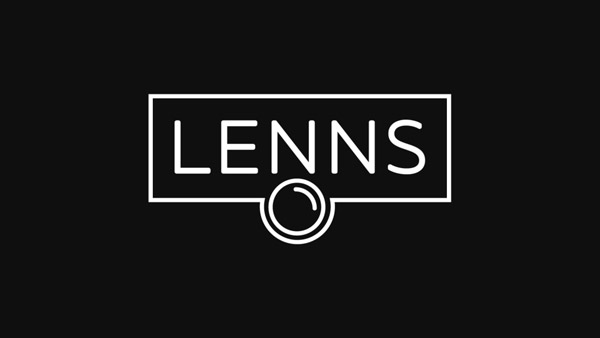 Dribbble/Golam Sharwar
10. Thirsty Script Light
It is a Script font which contains some elements of a modern Sans Serif. It combines vintage with a bit of an edge. Perfectly suitable for landscape, lifestyle, weddings, and corporate photography logo design.
Cost: $20

Dribbble/Tom Anders Watkins
11. Trajan Bold
It is a classic typeface from the Serif family which looks completely at home on a professional photography logo of an established photographer. If you want to emphasize more on the corporate outlook of your brand and professional expertise, pick Trajan as your logo font.
Cost: Free.

Camera Icon logo for photographers
12. Marcellus
It is another Serif typeface but with a twist. Unlike Trajan, it uses small case letters and has a bit of flare in its characters. If you want to remain professional-looking in your design but want to add a bit of warmth in your logo, Marcellus can be a great choice.
It is especially fitting for social media photography brands where you want to set yourself apart on professionalism but want to remain accessible.
Cost: Free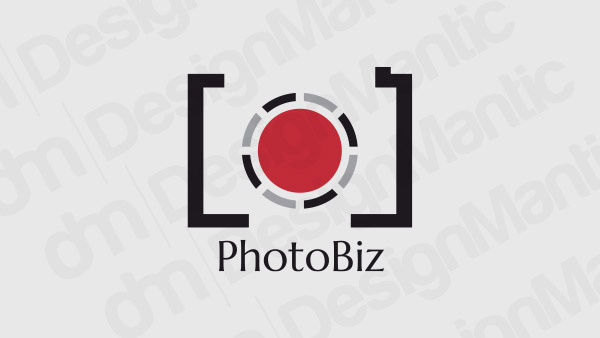 Red shutter logo design for photography businesses
13. Neuropol
It is a Sans Serif font with a futuristic feel due to its geometric architecture and shorter strokes. It is one of the edgier fonts on this list and can be easily used to display a sense of adventure and modernity in the logo design.
If you want to set your photography brand apart by highlighting your futuristic aesthetics, this may just be the font for you.
Cost: Free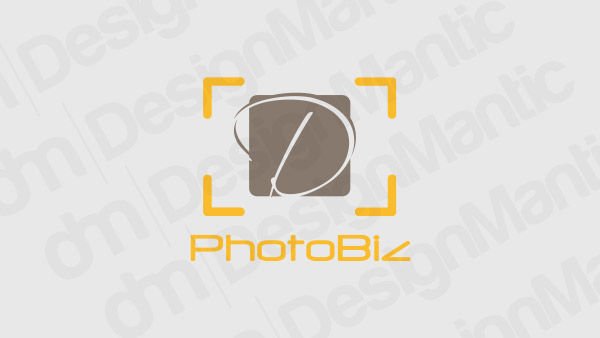 'P' logo design with a camera frame
14. Honey Script Light
Belonging to the Script font family, Honey looks more like handwriting than calligraphy which is good if you are a wedding and family photographer. It is one of the best photography logo fonts for designs where you want to appear more relatable and less all-business. The personal touch of the handwritten style makes clients immediately connect with Honey Script and other fonts similar to it.
Cost: Free

Heart shaped logo for photography professionals
15. Quicksand Bold
It is a crowd-favorite. Quicksand looks equally good on logos, books, and websites. It's a non-assuming and confident-looking font for a photographer who's willing to go the extra mile and will do it with a smile.
If it sounds like you, try on the font. It may bring the whole thing together.
Cost: Free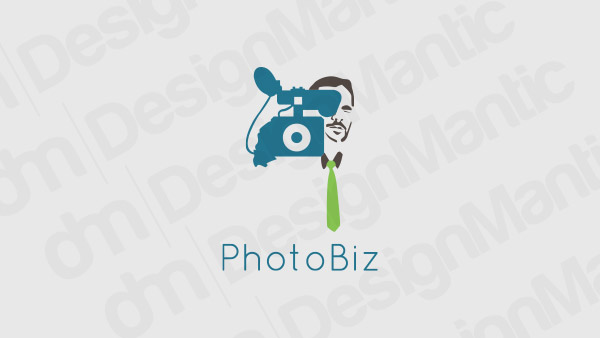 Photographer logo with a camera
16. Society Editor
The logo below is the perfect example of how best to add the warmth and humanity of this Script font into your logo designs. As indicated through this example, Society Editor will not only look good on a pet photography logo design but can be used on a number of related niches: family photography, social media photography, and party photography, too.
Cost: $59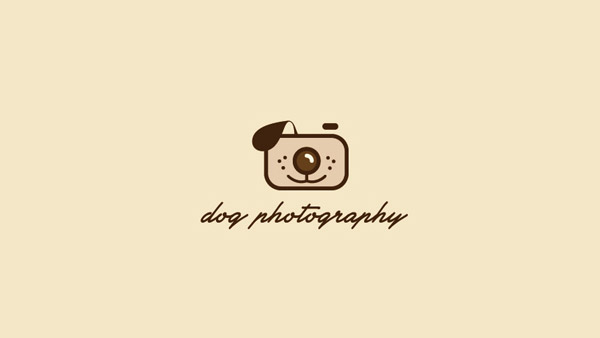 Image Source: Logopond/malibus
17. Futura Pro Light
Futura Pro (light) is a part of the Sans Serif family and adds a lot of cohesion and sophistication into the design through its clean lines and uniform ligatures. A favorite of design professionals, it is more suited for photography studios that are heavily invested in the art of the business. I recommend it highly for fashion and runway photography logos.
Cost: $35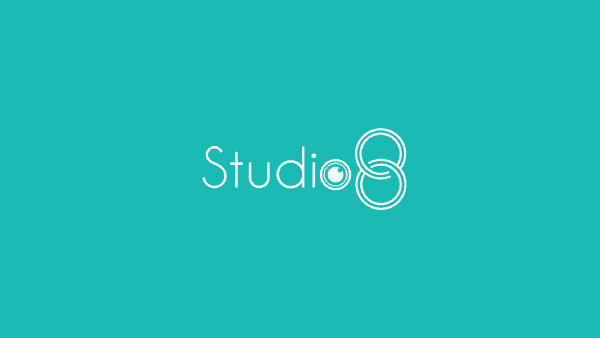 Logopond/AliveThoughts
18. Bauhaus Bugler Soft Light
It is perhaps the comfiest and most friendly font on this entire list. Perfect for pet and family photography, it also looks good for artistic imagery, cosmetic photographing, and food photography, too. It is also uniquely stylish and will look exquisite on the glass window of your high-end fashion photography studio. So think about it.
Cost: $35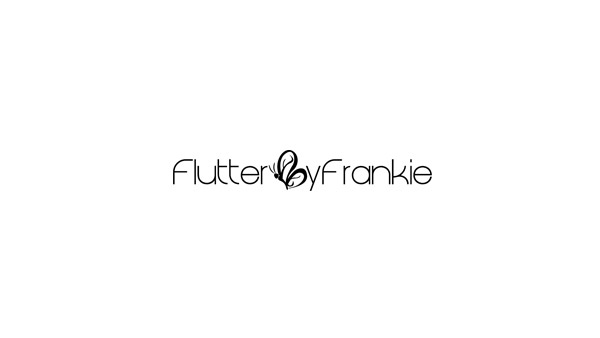 Logopond/totopc
19. Simpliciter Sans Small Caps
A Sans-Serif with more emphasis on professional precision than anything else. The small caps let you display your business name with impact but without overpowering the other elements in the design. However, I recommend you keep this font for your lettermark or wordmark logo design for photographers because its clean aesthetics can then really shine through.
Cost: $19.95

Logopond/heatheradesign
20. Garamond Premier Pro Semi-bold
Garamond belongs to the Serif family and you can see its representation in every stroke and corner.
The font is impactful, shows purpose, is being direct and thus is able to display a high level of confidence in the design. Confidence, which, I might add, can translate into trust in the business, too.
In this logo, especially, combined with the eye-catching yellow, the Garamond looks beyond perfect; it looks made-for-this-logo. If you are looking to make an impression, this last on the list fits your bill.
Cost: $35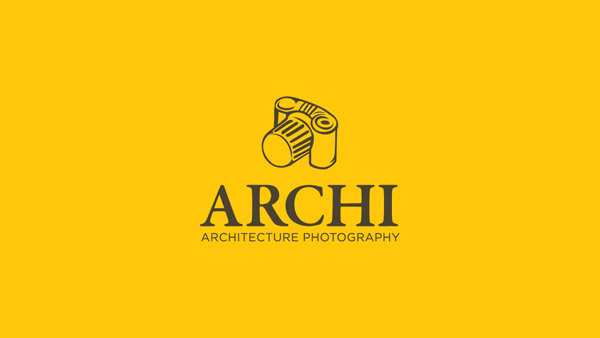 Logopond/deree
So, What Do You Say?
As we conclude our discussion for today, I just want to remind you of a golden rule of font selection: never pay much attention to the cold logic of rules. When you are designing or getting a design made for yourself, let it be a process and discover which font looks better where. It may happen that you set your heart on a Script only to realize later that the sense of kinship that you want to achieve with your audience can be accomplished more successfully with a leaner Serif too.
So, keep an open mind.
Check Out Our Personalized Logo Maker Tool: