As we write this, the official start of the summer season is just around the corner. Depending on where you live and your personal preferences, summer can have its plusses and minuses.
The biggest minus: the humidity, the stickiness, the humidity.
The biggest plus: air conditioning.
Sure, it's not a season marvel yet you appreciate it all the more when the sun is out torching everything in its path.
For graphic designs, the arrival of summer means the gates of variety opening up. You can now choose any color that you want. Any shape, any design. Summer inspirations are more diverse, richer, and more open. Whether you are designing a logo, a flyer, or a poster, a summer backdrop makes everything better.
As evidence, here are 25 gorgeous summer posters for you to peruse and save on your mood boards.
1. Glassmorphism
Let's start our list with some glassmorphism + gradient work that has given us this neatest, most crunchiest design. Also, it doesn't get cooler than this shade of blue.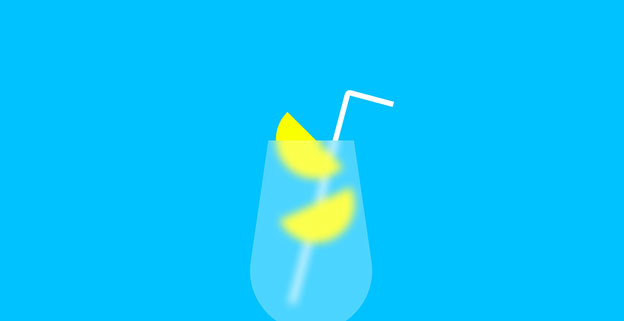 Image Source: behance
2. Surfer Dudes
All the tanned, retro galore that you need to spice up your walls.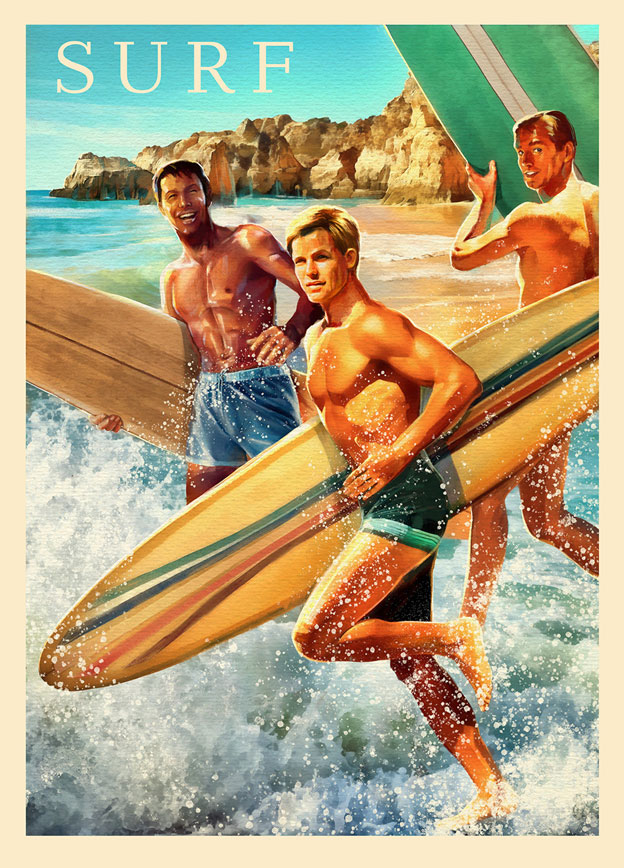 Image Source: behance
3. A Cool Green Summer
A travel poster for some much-needed vacation inspo? Yes, please.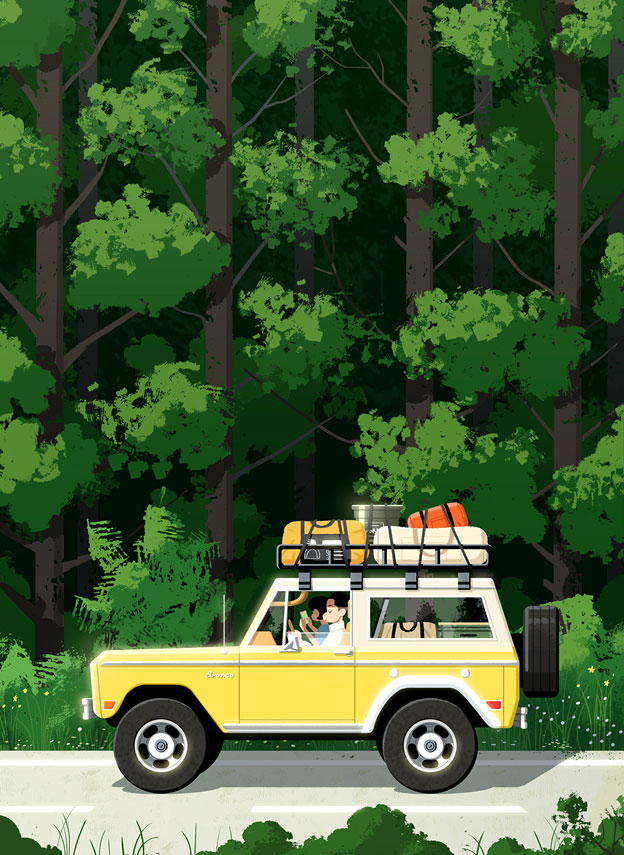 Image Source: behance
4. This Is The Coolest Poster In The List.
For when you need to quench your thirst with awesome visuals.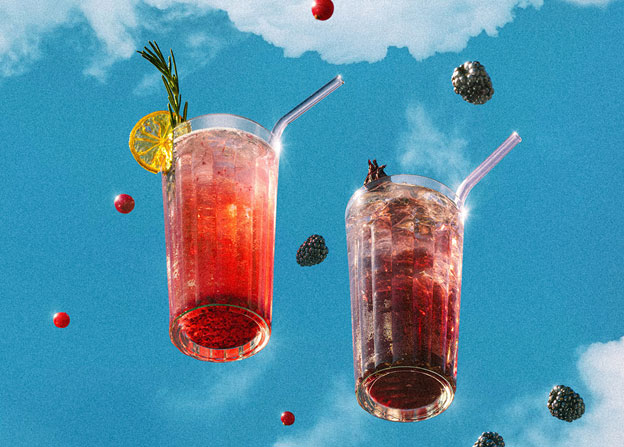 Image Source: behance
5. Straw Hat? Check. Cat Eye Frames? Check. A Beer Bottle? Check
If you are going for a retro, 50s look that's right on the dot, this is it.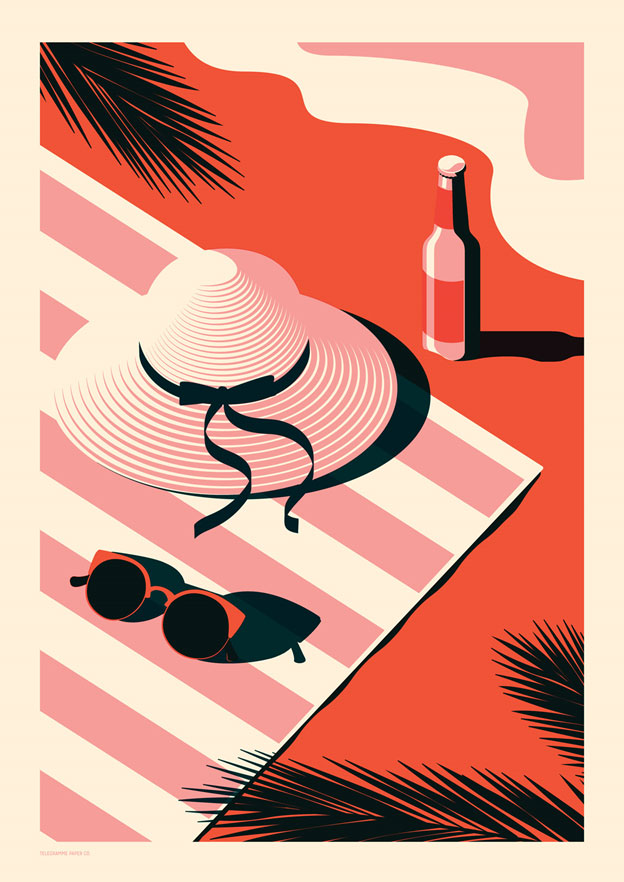 Image Source: behance
6. When We Say Soothing, This Is What We Mean
Your wall art should not scream at you. Especially not in summers when the sun is already blazing. For those who are looking for some calming, restful energy from their wall décor, this poster fits the bill.

Image Source: behance
7. A Summer Beach Party Invite Can Never Be Too Yellow
All amount of yellow is good amount of yellow when you are design a party flyer for a summer beach party. Want to make it even better? Add a beach-y font in white.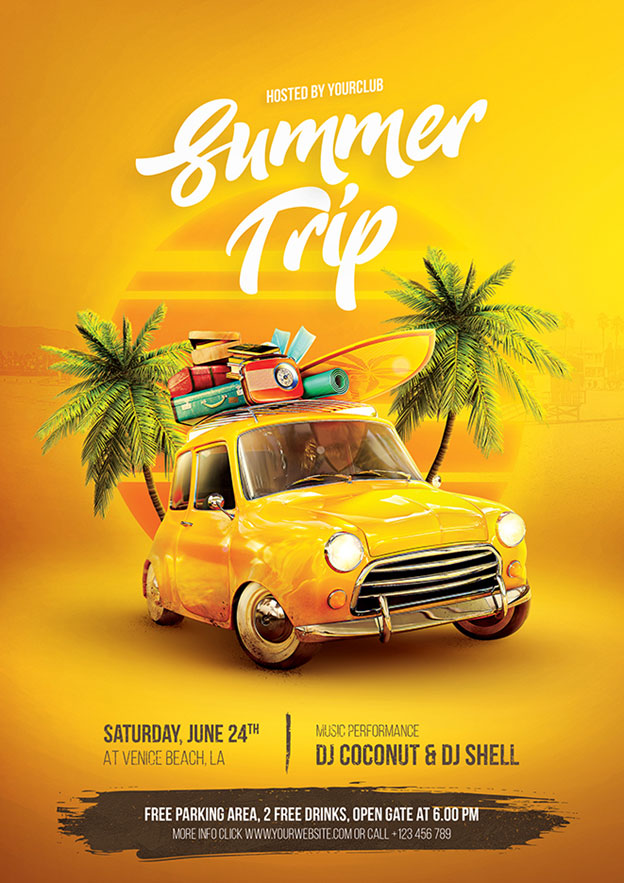 Image Source: behance
8. Speaking Of Party Flyers…
If you're calling your beach party a 'sunburnt fun tour', you might as well throw in the towel and go all out with your flyer design. Yellow flames? Sure. A burning red all over the poster? Why not! The font that looks like it's lapping up fire? Gimme more!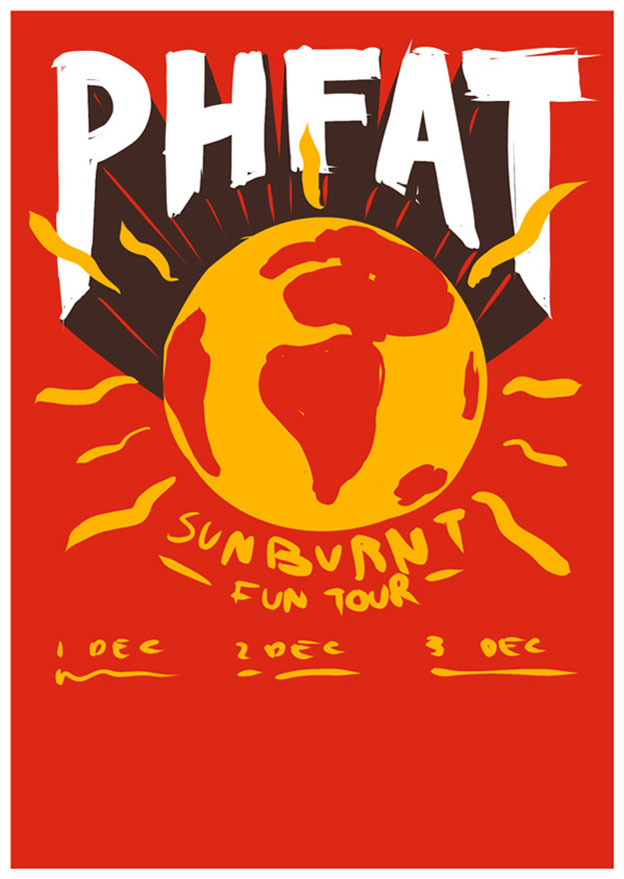 Image Source: behance
9. Keep It Real
Polished graphics are cool but there's something about the grainy backgrounds and imperfect detailing that make the design look more authentic, and rad.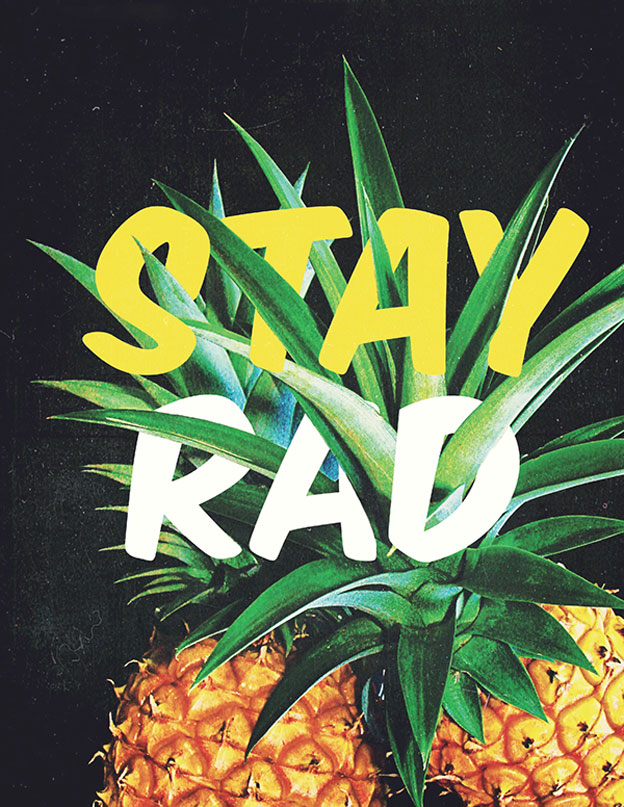 Image Source: behance
10. A Multipurpose Look
This beautiful beach babe will not only look great on your wall but also as a notebook cover. Think about it.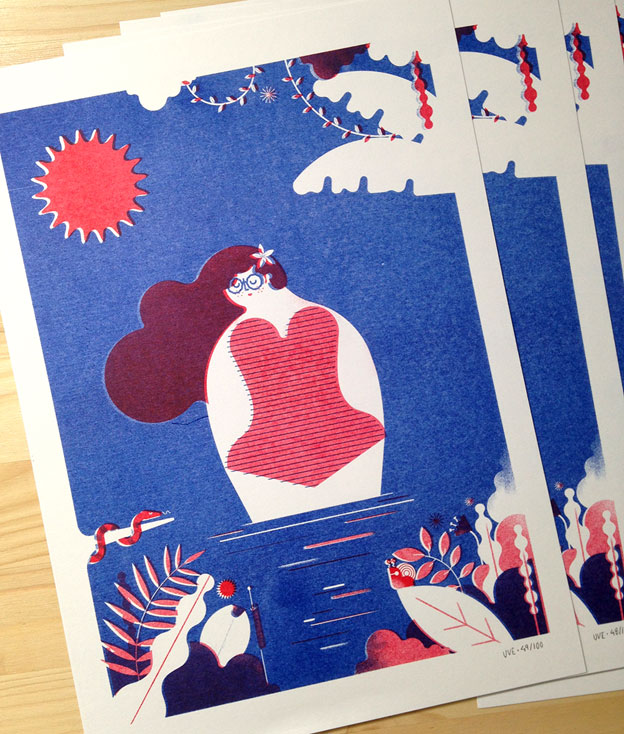 Image Source: behance
11. For The Mermaid Vibe – If That's Your Thing.
No summer collection can be considered ultimate if you are not featuring at least one mermaid in. This is very close to that.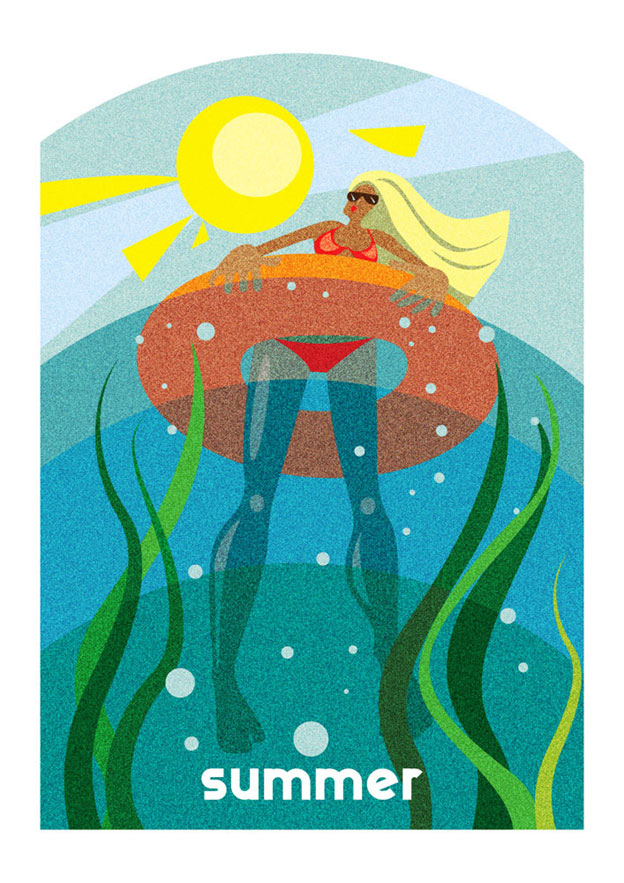 Image Source: behance
If you like your posters to make a statement and be striking without a lot of tins and tinsels, this is what you should be commissioning.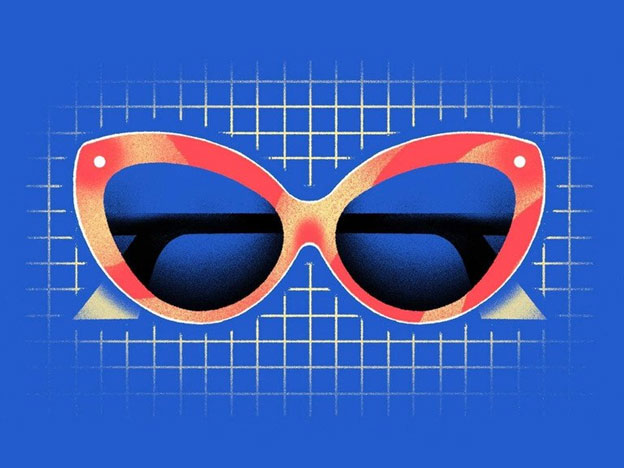 Image Source: dribbble
13. The Tea Pink Sky
A poster is going to be on your walls for a long time – at least the whole season. Choose its colors wisely. This subtle shade of tea pink is all kinds of right and you can't go wrong with that.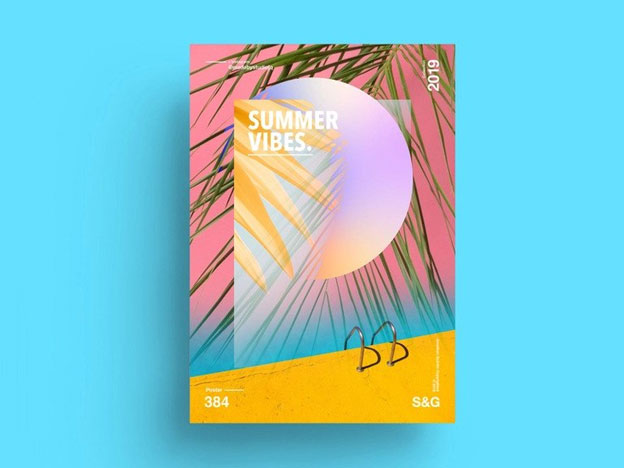 Image Source: dribbble
14. For The Bubble Gum Summer
The bubble gum look is a highly specific aesthetic, and is superbly achieved here.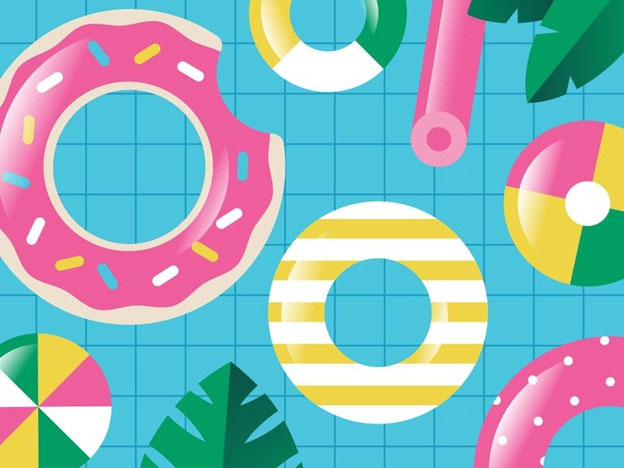 Image Source: dribbble
15. The Juxtaposition Of Geometry
Summer posters that forgo all the wavy structures in design and stick with geometry are going to be our saviors in the future.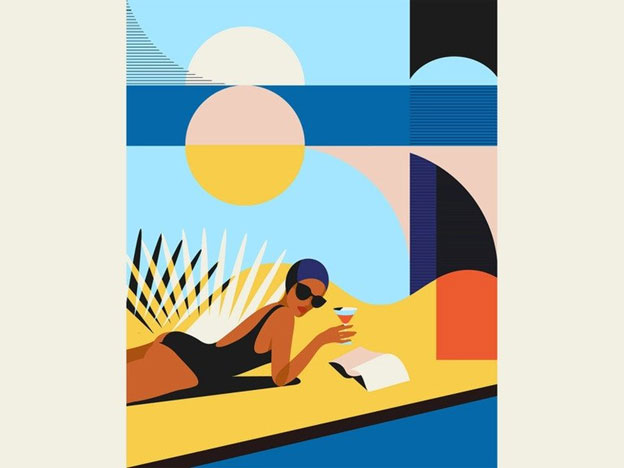 Image Source: dribbble
16. It Doesn't Get More Serene Than That
A perfect poster to wake up to, and do some yoga.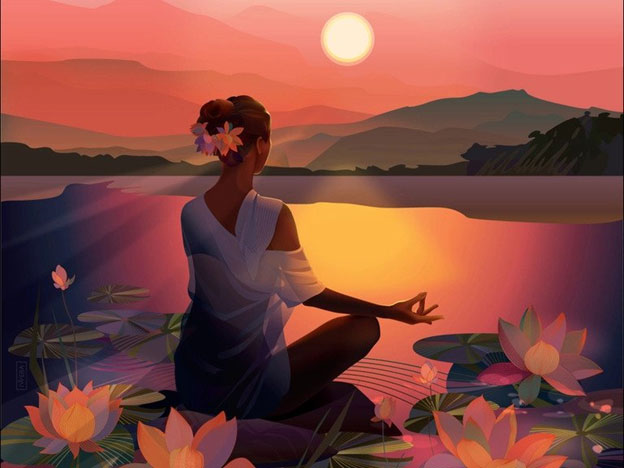 Image Source: dribbble
17. A Splashy Contrast
The hot bright orange dazzles differently when it's surrounded by cool greens and blues. Also, the summer foliage – *chefs kiss*!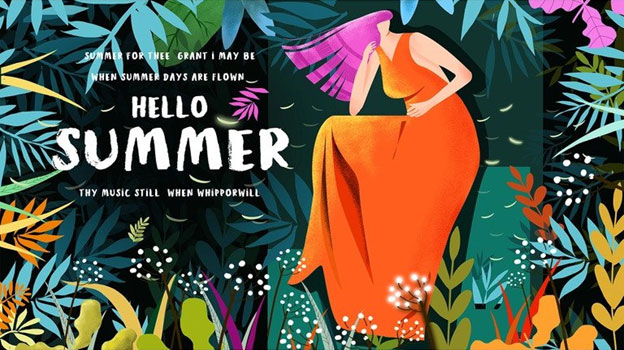 Image Source: dribbble
18. A Load Of Lolly
Did you think we were going a summer posters collection without ice lollies featuring even once? You need to visit us more.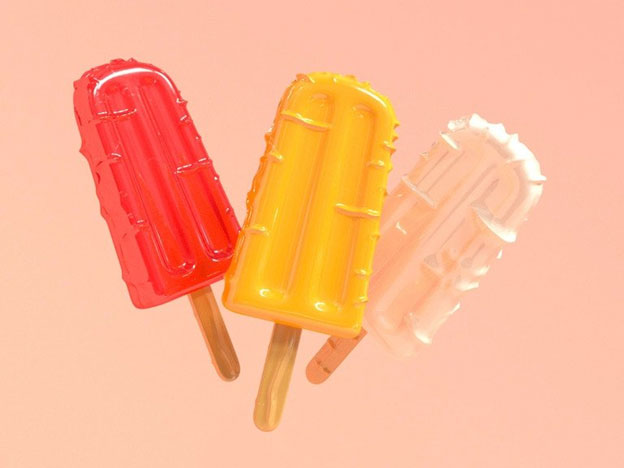 Image Source: dribbble
19. A Delightful Slice Of Summer
Summer starts when you can gorge on a juicy slice of melon. We are not accepting contradictory opinions at the moment.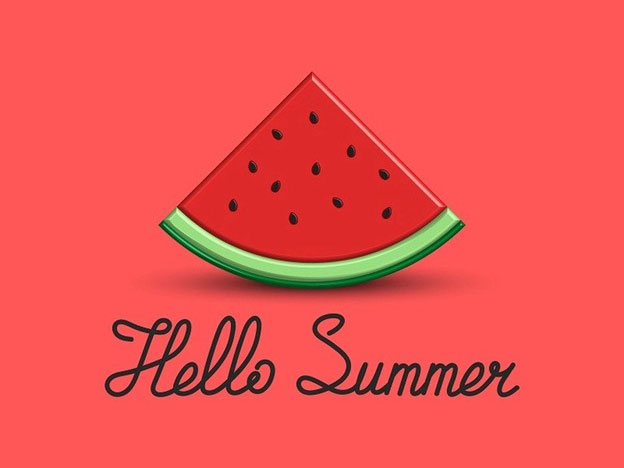 Image Source: dribbble
20. Imagine This As A Glossy Poster Print
Something about the marriage of pink with the purple in this poster is so fashionable.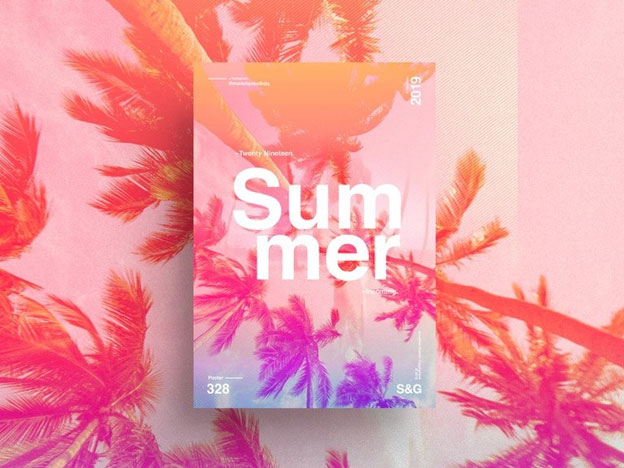 Image Source: dribbble
21. If You Are Looking For Magazine Cover Inspo
This looks right out of a photo shoot (and some bit of Photoshop).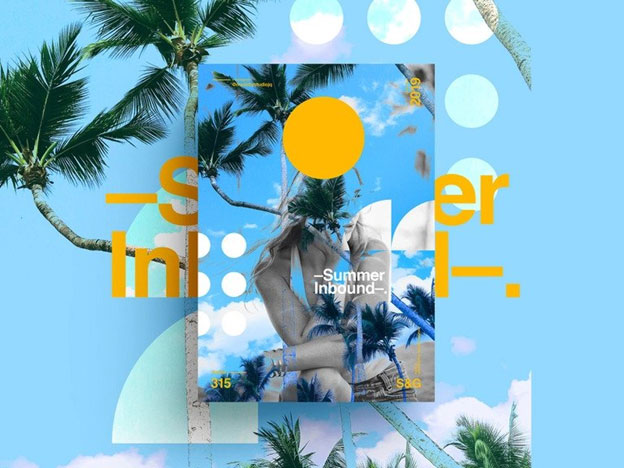 Image Source: dribbble
22. A Boy In A Boat
With a whole hoard of summer treasure.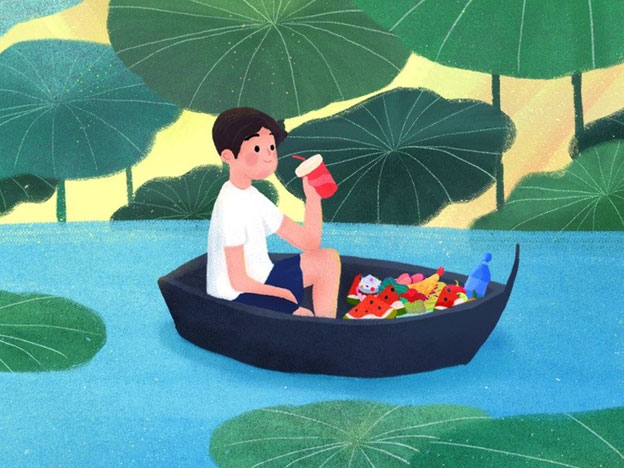 Image Source: dribbble
23. Beachside illustration
Another retro design but with more details. How beautiful is the consistency of stripes throughout?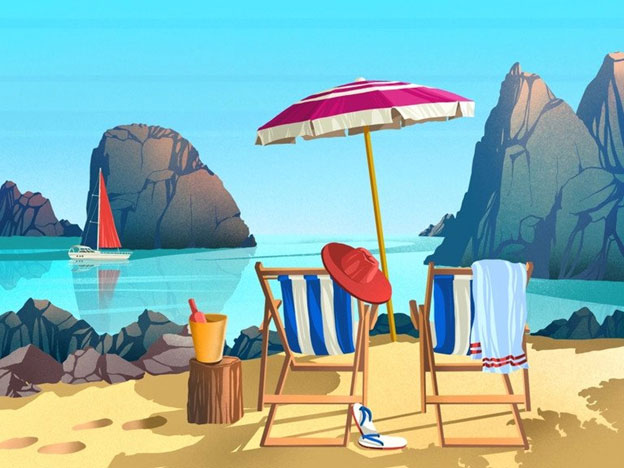 Image Source: dribbble
24. Can We Declare Brown As The Color Of Summer?
The reason brown looks so gorgeous here is because it gives a rich, stabilizing contrast to the pulsing orange that dominates the foreground. As a summer design, brown may look out of place but considering how oranges and yellows dominate this season, a neutral brown seems like the perfect backdrop for any art work.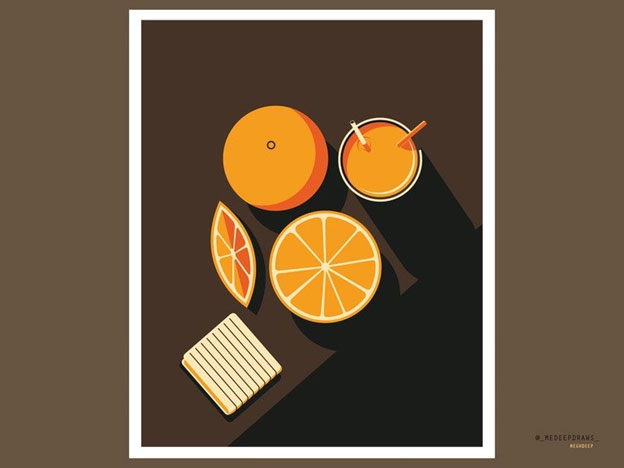 Image Source: dribbble
25. The Last Rose
This Western summer design is made even more beautiful by the stunning shadow work done in the poster.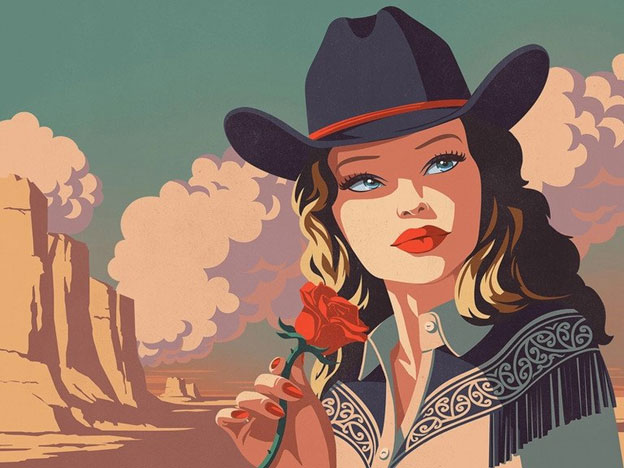 Image Source: dribbble
Conclusion
Summer is all about openness. We suddenly get more time on our hands, colors seem a tad brighter, and everyone starts throwing parties. Beach bashes, weddings, 4th of July barbecues. You name it. If you are going with summers as your design inspiration, contrast is going to be your guiding star. Bring opposing forces together to introduce harmony to your structure. Also, shadows will add more depth to your work. Don't forget them.
Disclaimer:
The images in this post are taken from sites such as Behance and Dribbble. Every designer is credited appropriately. If you find your work here and would like us to take it down, please reach out to us at support@designmantic.com.