The design world is in ever-changing phenomenon saying a casual 'hi' to every contribution that comes its way, halting and jerking at every valuable addition. We would call the people responsible for this frequent upheaval true geniuses, the creative designers who bring life to designs and whose contributions are smart enough to the world so that it stops and takes notice. Be it in any form; art masterpieces, graphic designs or album covers, corporate logos or typography, computer graphics or web design, the masterminds behind the scene are taking the world of design by storm.
This Thanksgiving, we are giving a brief tribute to some gigantic names of design industry to thank them for their creativity and design aesthetics and to make this world a little more beautiful.
1. Rob Janoff
Design world is thankful for: Apple logo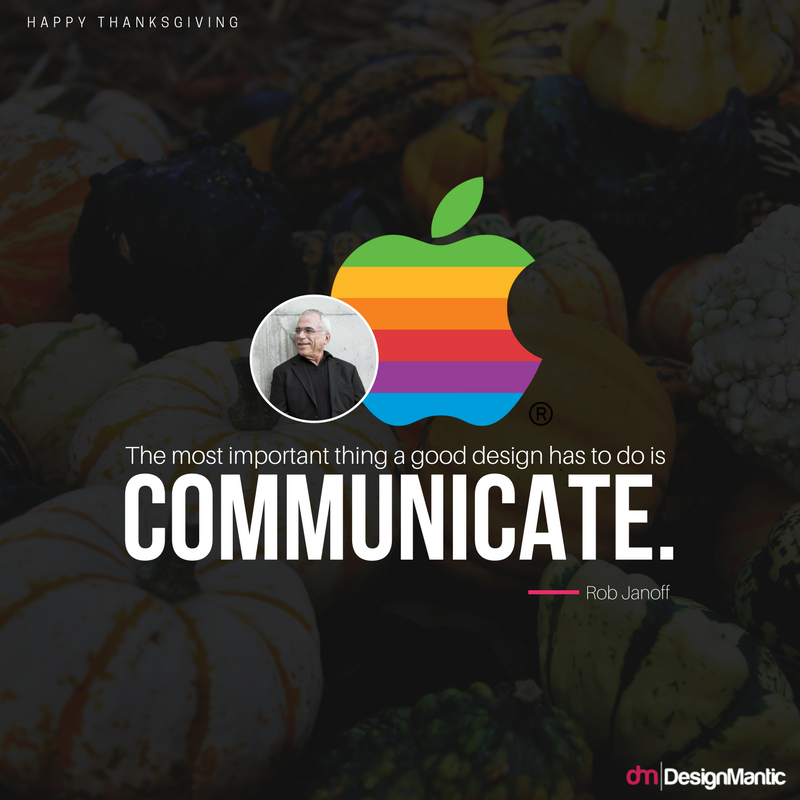 Largely known for creating Apple logo, one of the most loved brands of the century, Rob Janoff is a graphic designer of corporate logos and identities, printed advertisements and television commercials. After studying at San Jose State University majoring in industrial design, Rob switched his focus to graphic design and landed a job at Regis McKenna, a prominent advertising agency. It was there when his creative director asked him to design a corporate identity for Apple Computer, the work that eventually became his claim to fame. Being associated with prominent and biggest conglomerates like IBM, Kleenex, Diners Club, Kraft, SC Johnson, AT&T, Citibank, Intel, Janoff still relishes adverting design and also works as a consultant and educator.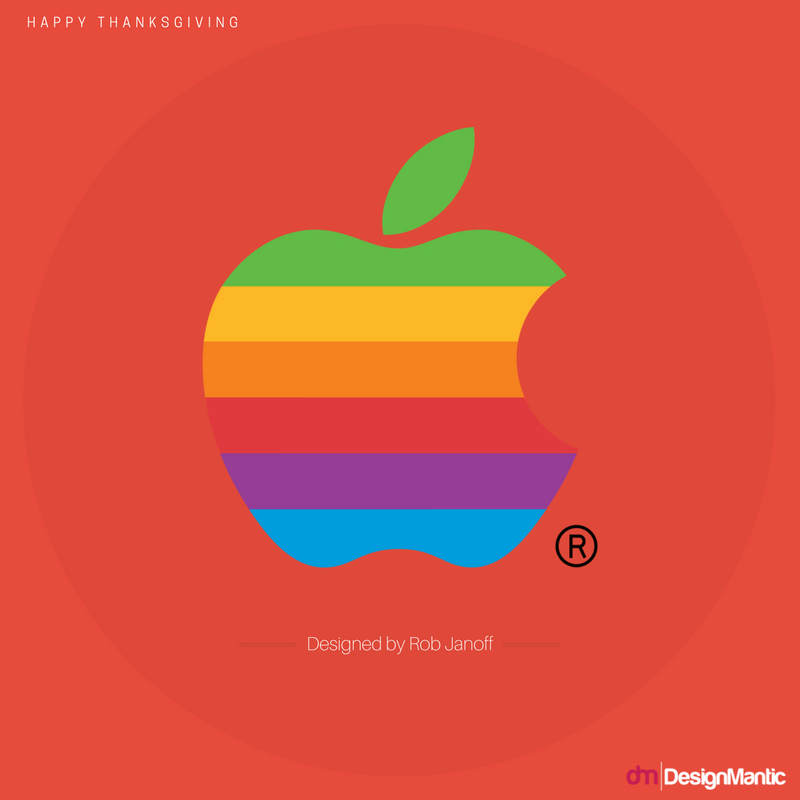 2. Chip Kidd
Design world is thankful for: Unconventional book jackets and iconic Jurassic Park logo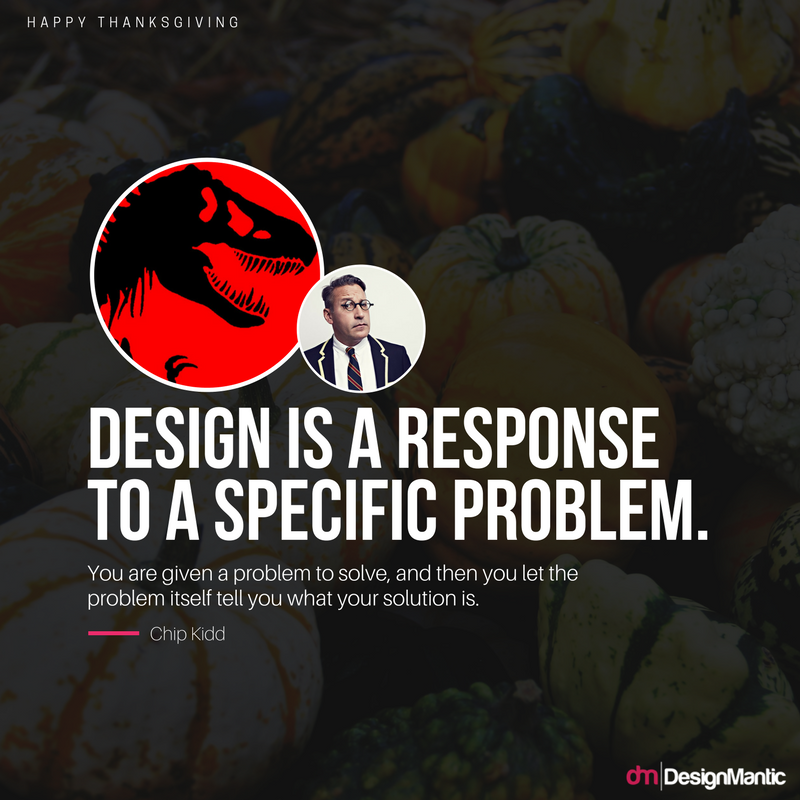 Currently, the associate art director at Knopf, Chip Kidd is a graphic designer popularly known for his unconventional book covers. Kidd graduated with a degree in graphic design from Pennsylvania State University and forayed into the world of graphic design taking inspiration from comic books. Designing jackets at an average of 75 covers a year, Kidd has done freelancing for Doubleday, Amazon, Farrar Straus & Giroux, HarperCollins, Grove Press, Penguin/Putnam, Columbia University Press and Scribner.
According to Graphic Design: American Two, he has been credited with "helping to spawn a revolution in the art of America book packaging in the last ten years."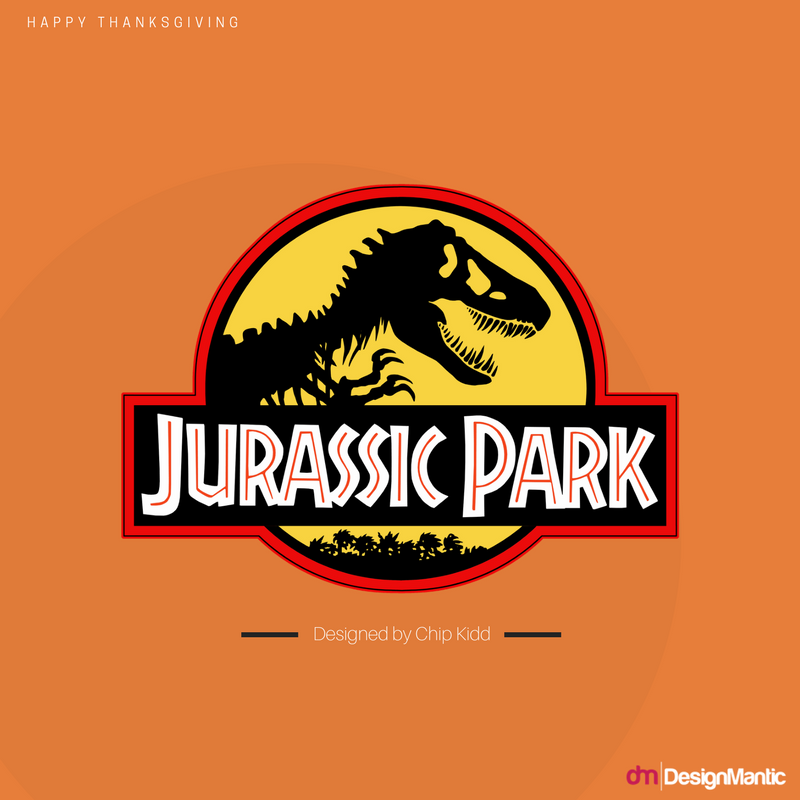 One of Kidd's most recognizable covers. His artwork was adapted for a $1.9 billion movie series that you might have seen.
3. Peter Saville
Design world is thankful for: Unique record sleeves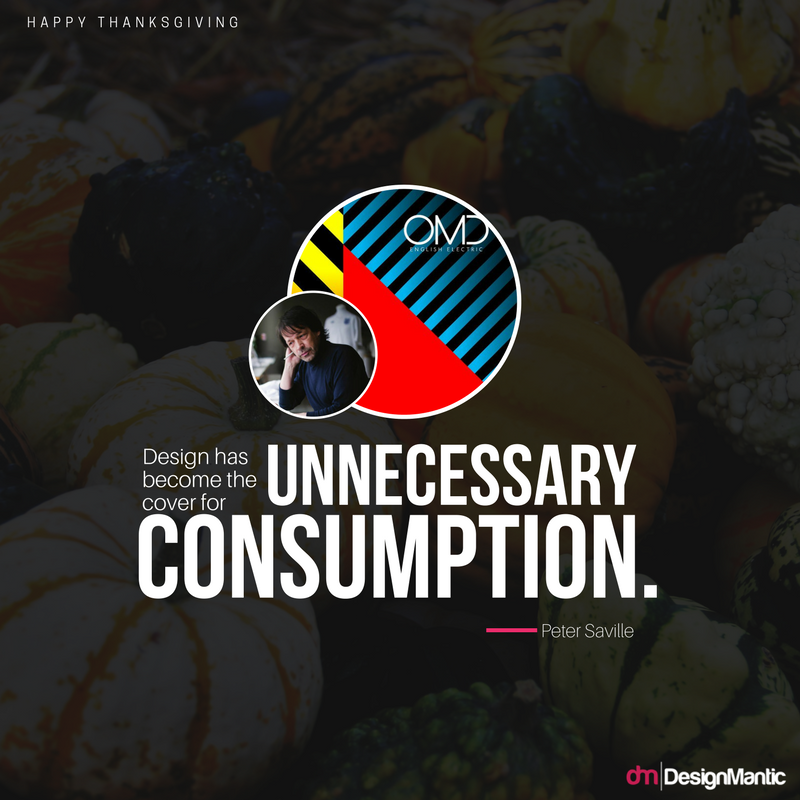 Peter Saville is an English art director and graphic designer. Born in Manchester, Lancashire, Saville attended St Ambrose College and studied graphic design at Manchester Polytechnic. He came into limelight for the many record sleeves he designed for Factory Records as a director most notably for Joy Division and New Order.
True Faith By New Order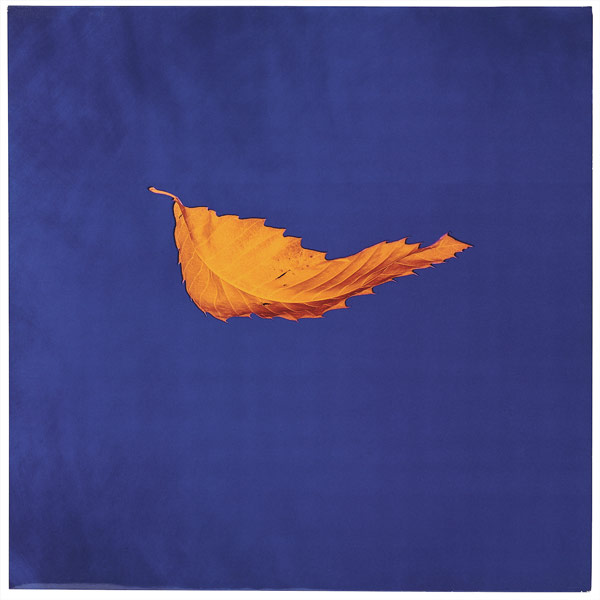 4. Lindon Leader
Design world is thankful for: simplicity and clarity in logo design
Lindon from Landor Associates and Leader is a well-reputed graphic designer. Having studied design at Stanford University and Art Center College of Design, he is popularly known as the creator of FedEx logo that has won over 40 awards worldwide and is ranked as one of the 8 best logos of the past thirty-five years, according to Rolling Stone Magazine.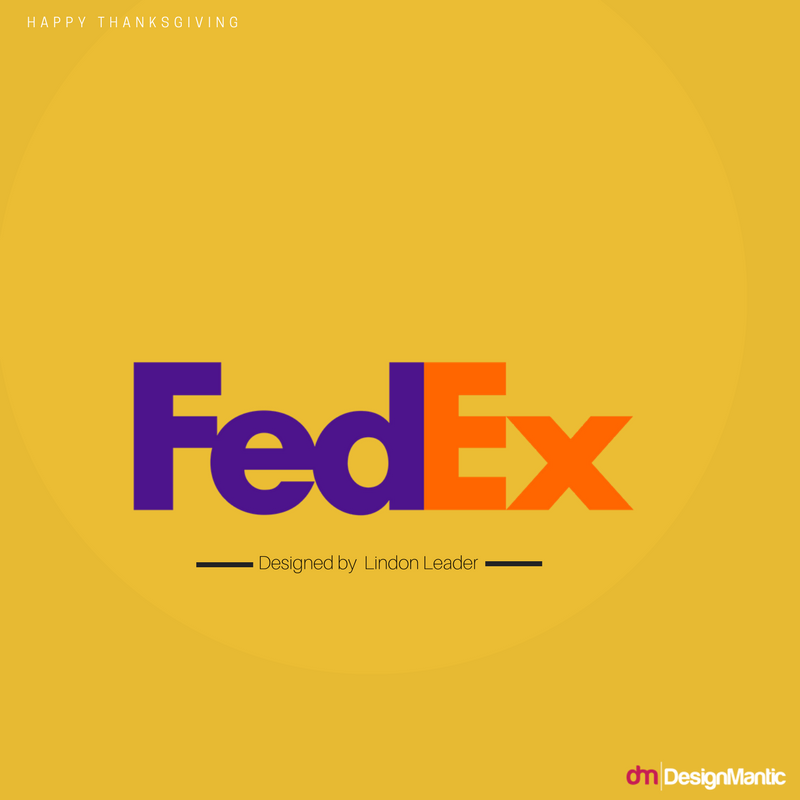 5. Susan Kare
Design world is thankful for: typefaces, user interface graphics and icons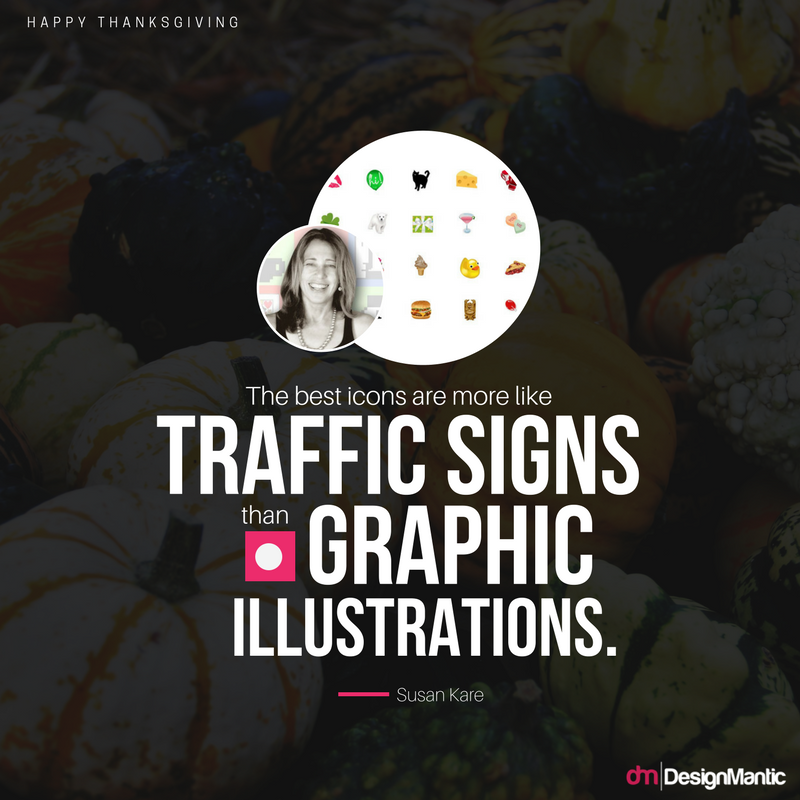 An artist, computer iconographer and graphic designer, Susan Kare was a member of the original Apple Macintosh design team and the brains behind creating many of the interface elements for the Apple Mac. A recipient of MA and Ph.D. degrees in fine art from New York University, Kare is considered to be an early pioneer of pixel art and is known for Chicago, Geneva and Monaco typefaces, Clarus the Dogcow, the Happy Mac and the symbol on the Command key on Apple keyboards.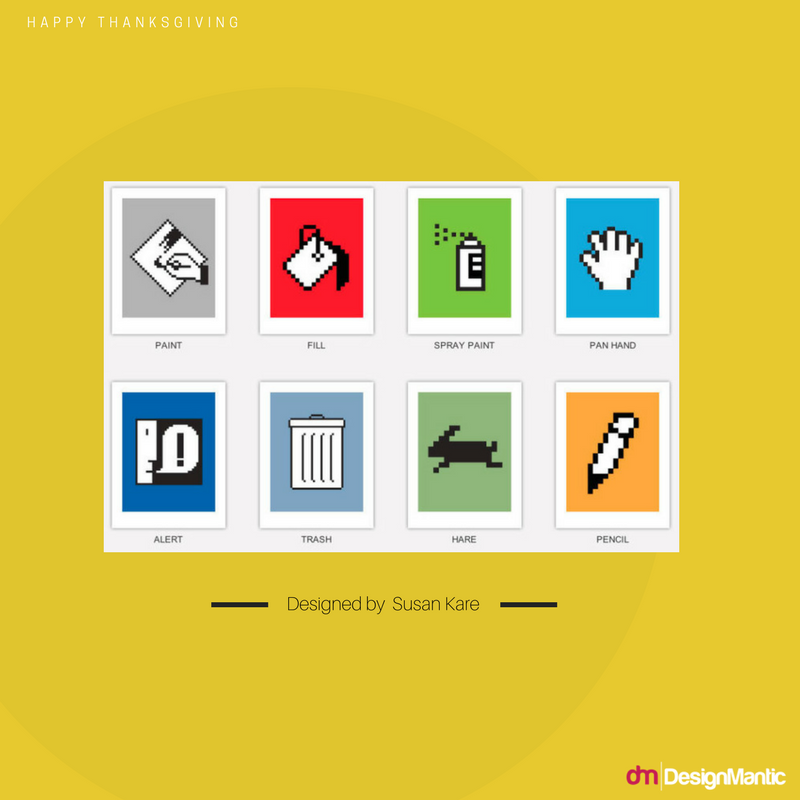 6. Ethan Marcotte
Design world is thankful for: Responsive Web Design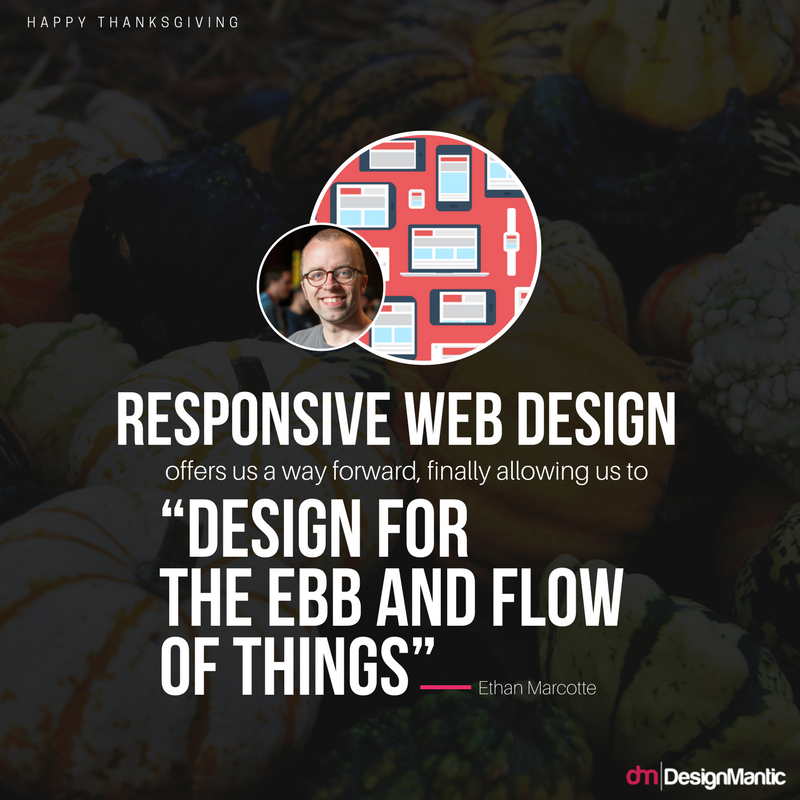 An independent web designer, Ethan Marcotte is always on a hunt to look for beautiful designs and elegant codes, and sometimes the intersection of the two. For being the pioneer of responsive web design and coining the term a few years back, he was named as one of the Most Creative People in Business in 2012 by the Fast Company and 2013 was declared the year of responsive design by Mashable. He has been working with New York Magazine, the Sundance Film Festival, The Boston Globe, and People Magazine amongst others.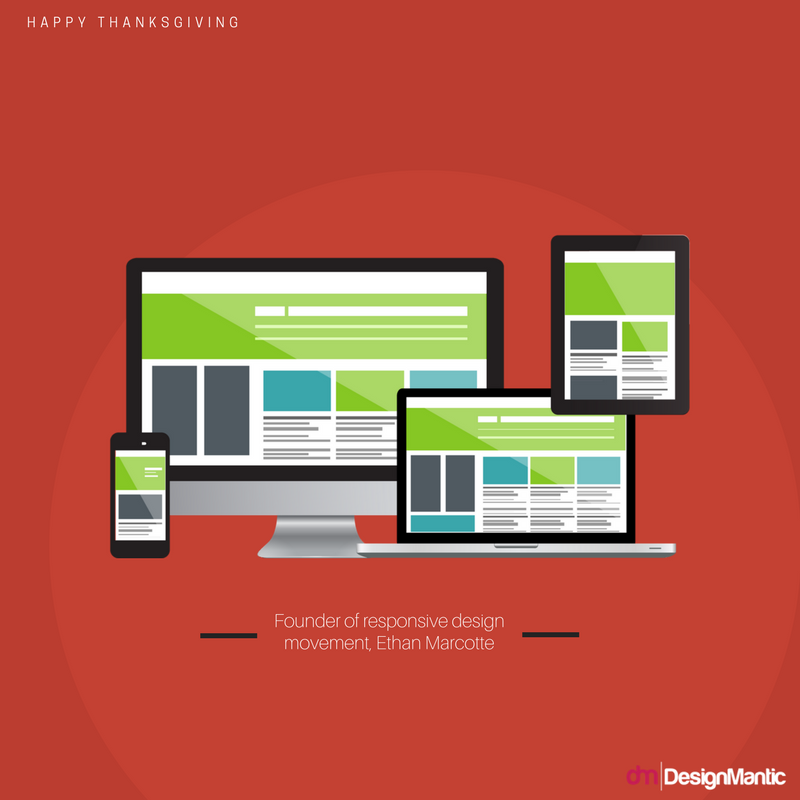 7. Milton Glaser
Design world is thankful for: I ❤ NY logo, the most frequently imitated logo design in human history / meaningful contribution to contemporary design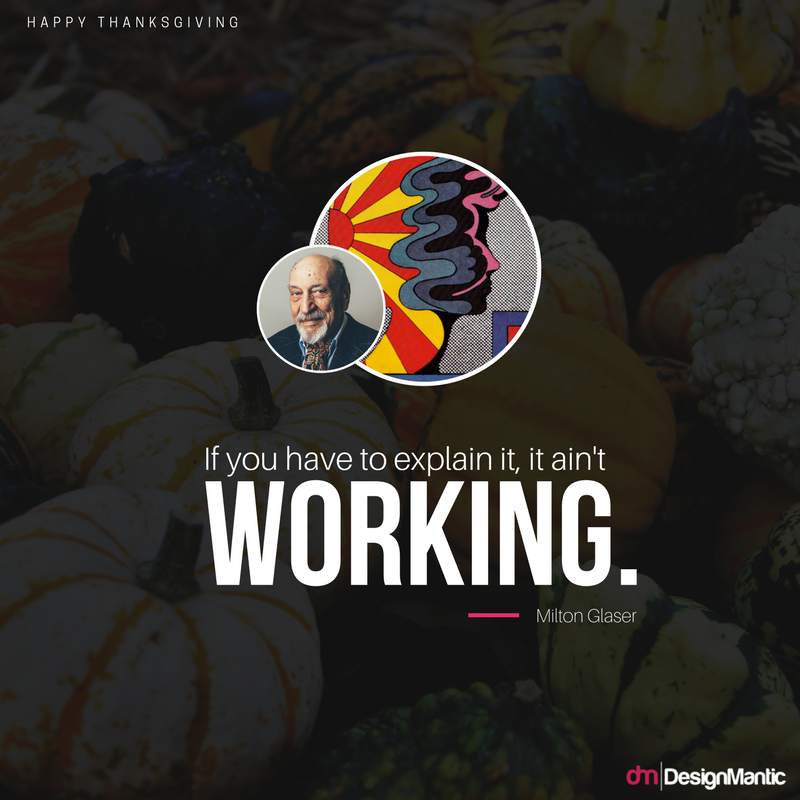 The recipient of lifetime achievement award of the Cooper Hewitt National Design Museum (2004) and the Fulbright Association, Milton Glaser is one of the most celebrated graphic designers the United States has ever had. Having imprints on the New York tourism history, he also enjoyed having the distinction of one-man-shows at the Museum of Modern Art and the Georges Pompidou Center. Creator of one of the most imitated logo design in human history, he was the first graphic designer to receive the National Medal of the Arts award in 2009. Being also an architectural designer, Glaser's work also includes graphic and decorative programs for the restaurants in the World Trade Center.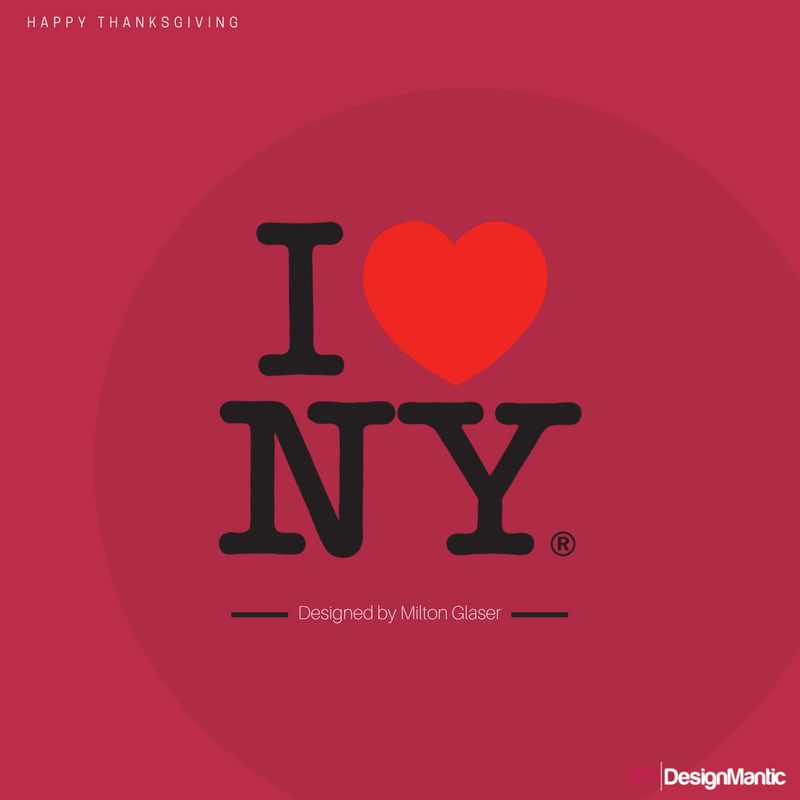 8. Gail Anderson
Design world is thankful for: typographic diversity and emotions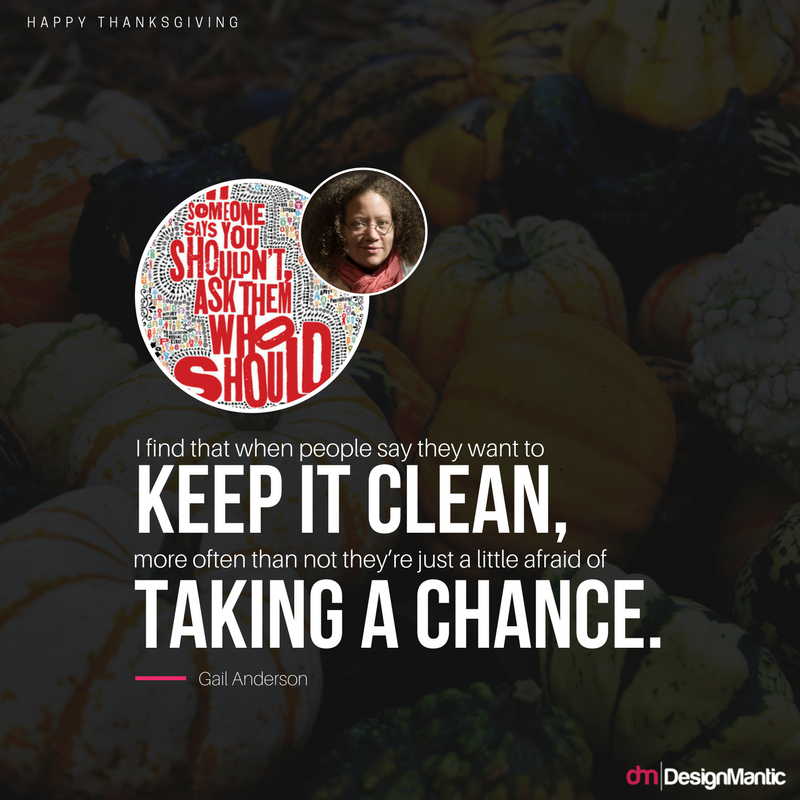 Gail Anderson, a graphic designer, writer, and educator, developed a flair for art and design in her youth when she used to create Jackson 5 and Partridge Family pretend magazines. After graduated from the School of Visual Arts with a BFA in 1984, she opted for commercial art as a possible career field.
After working as a designer at Vintage Books and The Boston Globe Sunday Magazines, she got hired by Rolling Stone as art director. She was creative director at SpotCo, an advertising agency for the arts and entertainment where she was also in charge of the typeface library. Currently, she is a partner at Anderson Newton Design with Joe Newton.
9. Emily Oberman
Design world is thankful for: witty graphic designs
"All good design has a level of wit," says Emily Oberman, a New York-based multidisciplinary graphic designer and a partner at Pentagram, who is known for her good sense of humor.
After studying at the Cooper Union, she got associated with Tibor Kalman at his studio M & Co. Her brainchild Number Seventeen, a design studio, was born in 1993 that used to specialize in graphics for print, film, and television media. It was the closure of Number Seventeen in 2012 that led Oberman to join Pentagram's New York office as a partner. In 2016, Oberman redesigned a logo for American comics publisher DC Comics.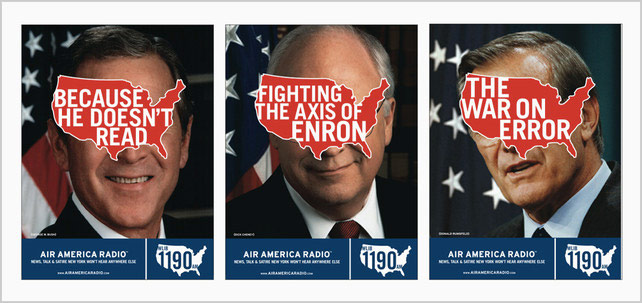 Image Source: FastCo. Design
"Wit helps you make an emotional connection to your audience: wit reaches across, reaches out of the computer to whoever is interacting with it and helps make something more human."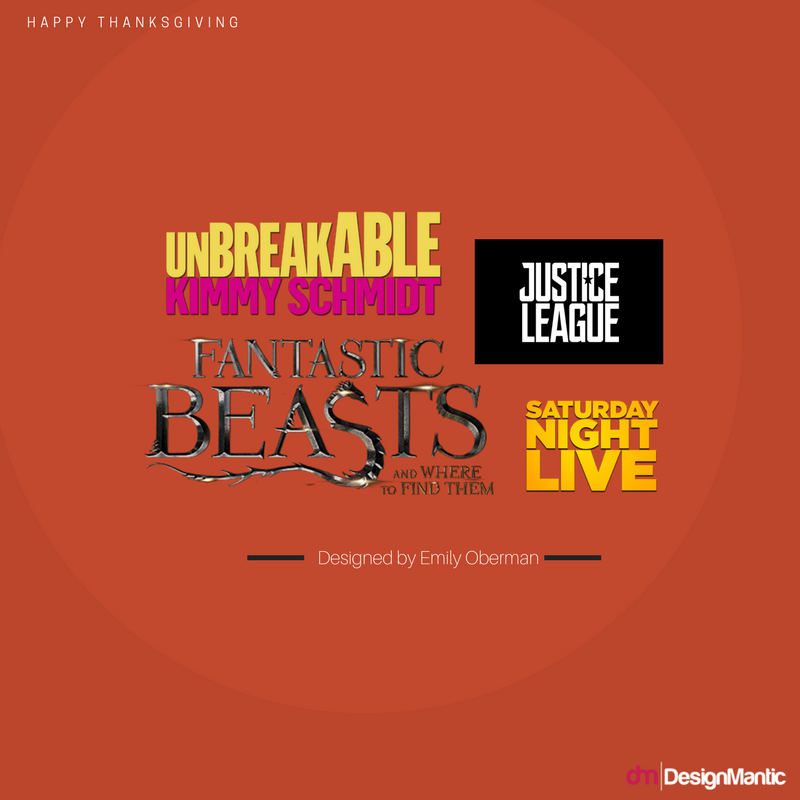 10. John Maeda
Design world is thankful for: flying letters, intersection of tech, art and design, 12 O' clocks, Tap Type Write, The Reactive Square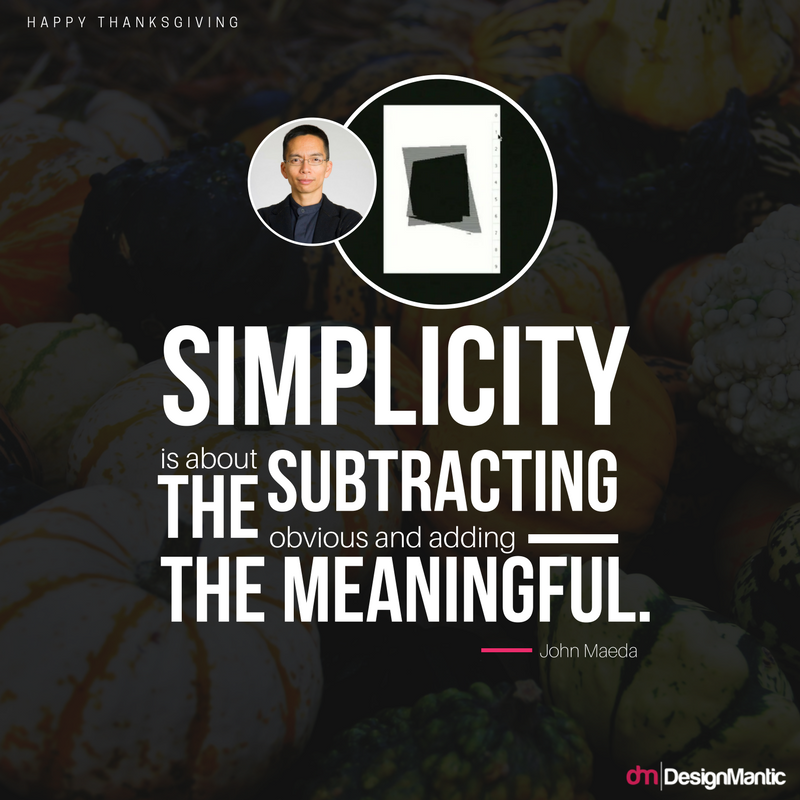 "I believe art and design are poised to transform our economy in the 21st century like science and technology did in the last century," says John Maeda.
An American executive, designer, and technologist, the work of Maeda explores the intersection of tech, art and design. Originally a Computer Science student at the Massachusetts Institute of Technology, he became fascinated with the work of Paul Rand and Muriel Cooper, who was a director of MIT's Visible Language Workshop at that time.
After completing his education at MIT, Maeda studied in Japan at Tsukuba University's Institute of Art and Design to complete his Ph.D. in design. Later, he worked at MIT Media Lab as a professor for 12 years and developed a designers' community, Aesthetics + Computation Group, code and engineer the design. After resigning from MIT, he joined Rhode Island School of Design (RISD) as President. He also launched the #DesignInTechReport to share valuable and latest ideas on design, investing, tech and business.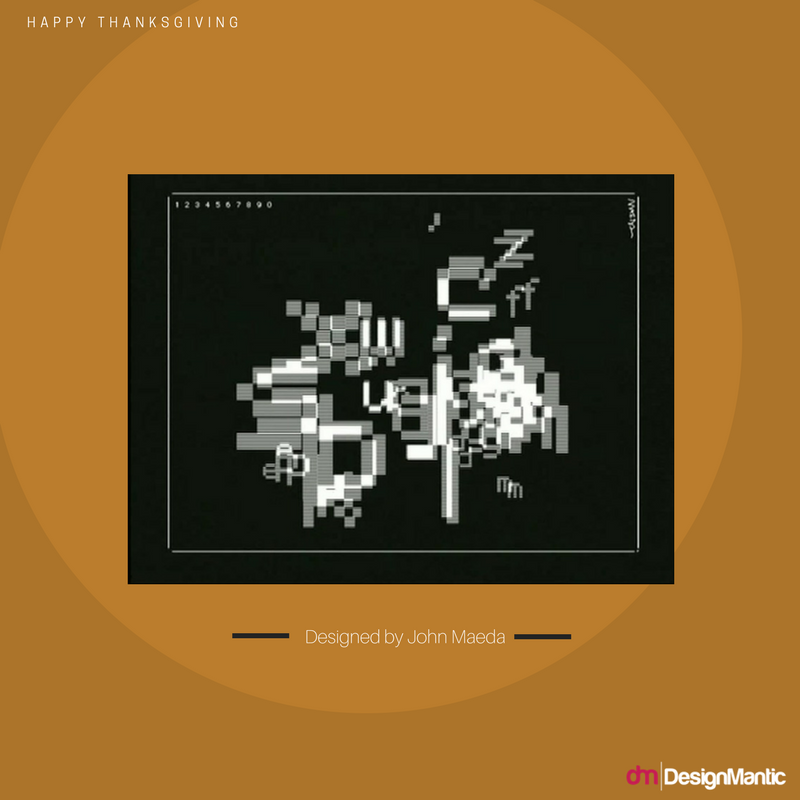 Tap Type Write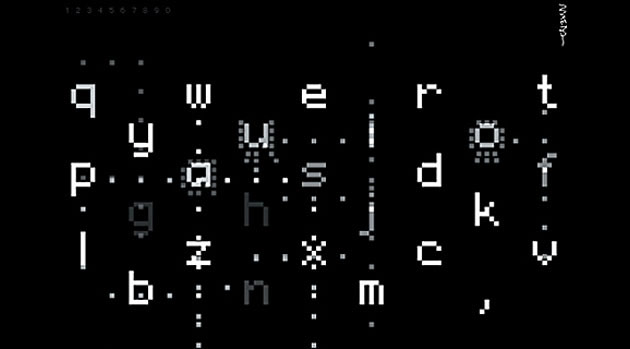 Image Source: CooperHewitt.org
Flying Letters
11. Paula Scher
Design world is thankful for: typographic solution based on Art Deco and Russian constructivism / postmodern design / promotional graphics system for The Public Theater
Ever come across the iconic Citi Bank logo and the recent logo redesign for Microsoft? These all are masterpieces of Paula Scher. She is a graphic designer, painter and art educator and the first female principal at Pentagram that she joined in 1991.
In the beginning of her career and having worked with CBS Records she had made quite a name that lent her a innovative pursuit at Atlantic Records, where she designed her first album covers as an art director. Scher made her return to CBS as an art director for the cover department and is credited with designing as many as 150 album covers a year.
It was when she started working on her own after quitting 9 to 5 job that she developed a typographic solution based on Art Deco taking inspiration from Russian constructivism.
New Jersey Performing Arts Center Exterior Graphics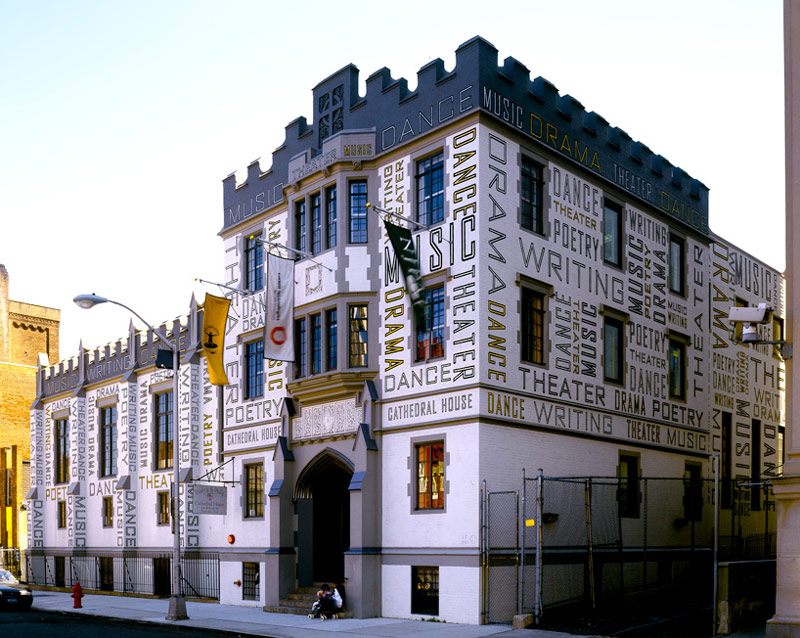 Image Source: Pentagram.com
"As a student I didn't understand typography; I couldn't see the form. One day, Stanislaw Zagorski told me, "Illustrate with type," and that was the best design advice I have ever received."
12. David Carson
Design world is thankful for: Grunge typography
Having worked for the Self and Musician magazine as a designer, David Carson is claimed to be the godfather of grunge typography. He developed a passion for graphic designing in his later life. As an art director of Ray Gun magazine, he got its style and layout revised. Developing a signature style with his unconventional techniques he was responsible for a revolution in graphic designing during the 1990s. As an art director of Ray Gun, he introduced grunge typography for the first time.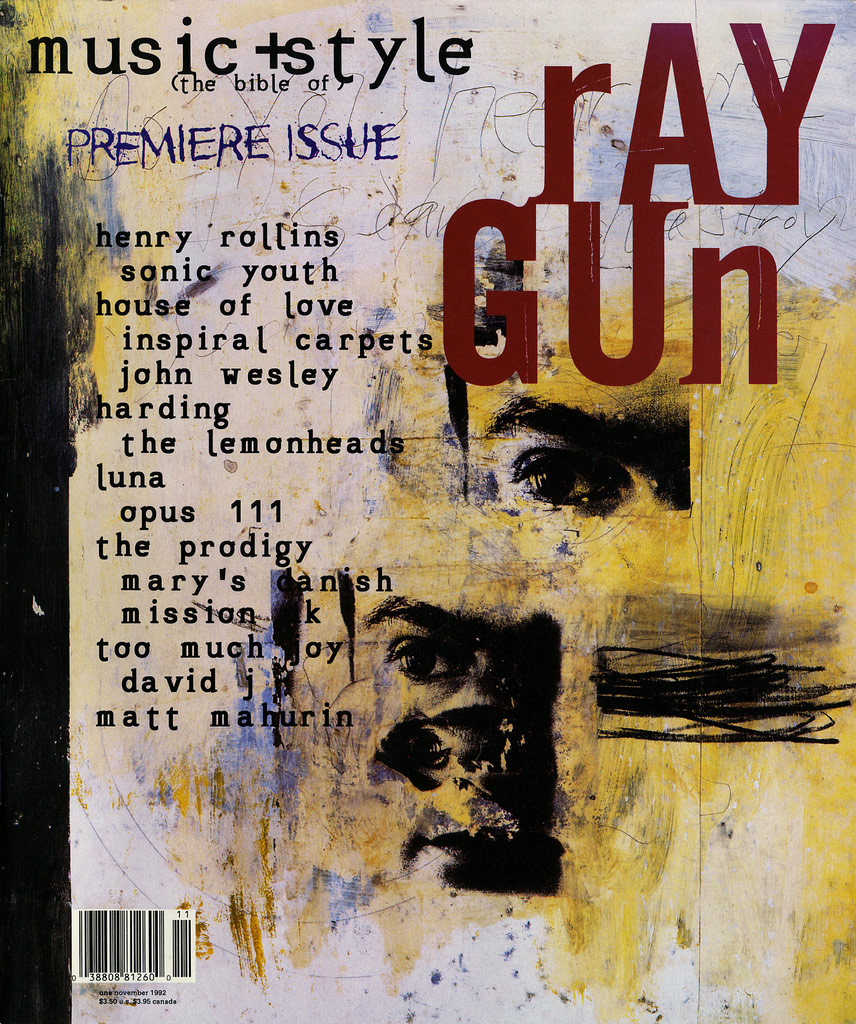 Image Source: CoverJunkie
13. Neville Brody
Design world is thankful for: a number of typefaces / record covers / best seller, The Graphic Language of Neville Brody
Neville Brody is a British graphic designer, typographer and art director who is best known for creating different typefaces and The Graphic Language of Neville Brody, the best-selling graphic design book in the world. Being a founding partner of FontShop, Brody has designed many typefaces such as Industria, Insignia, and Blur. Apart from working in his own design practice called Research Studios, he is also busy in revamping design identities for big firms like BBC. Redesign of The Times' typography and on-screen graphics for Paramount Studios were also his endeavors.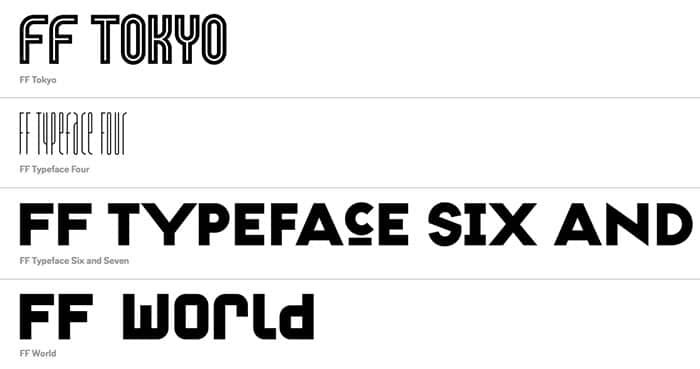 Image Source: FontFont.com
14. Michael Bierut
Design world is thankful for: state-of-the-art signage for prominent buildings
A graphic designer, design critic, and educator, Michael Bierut is famous for designing the logo for Hillary Clinton's 2016 presidential campaign. Bierut studied graphic design at the University of Cincinnati's College of Design, Architecture, Art, and Planning and went on to become Vignelli Associates' as vice president of graphic design in the later part of his career. According to Pentagram (that he joined in 1990 as a partner), "Bierut is responsible for leading a team of graphic designers who create identity design, environmental graphic design, and editorial design solutions."
His most prominent work is redesigning and giving a more modern feel to the Bulletin's Doomsday Clock.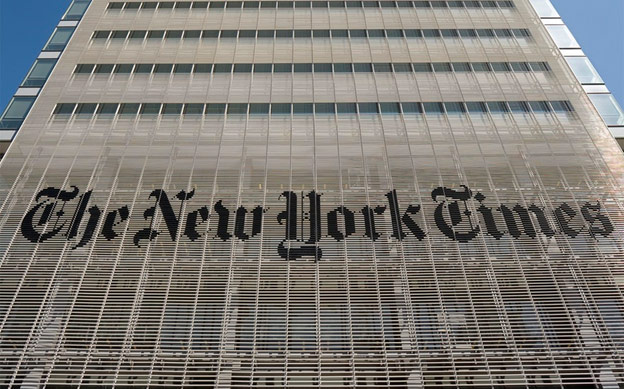 Image Source: Pentagram.com
15. Andy Clarke
Design world is thankful for: the book 'Hardboiled Web Design'
The world knows Andy as a comic artist who came to prominence working at 2000 AD and later at DC Comics. About himself, the artist says, "People say that I'm one of the UK's best-known web designers because of my design work and contributions to the web design industry. I've given more than sixty presentations at conferences all over the world. As well as numerous articles in web design publications, I've written two books on website design and development Transcending CSS and Hardboiled Web Design. Every few weeks, thousands of web professionals listen to me and my guests on our Unfinished Business podcast."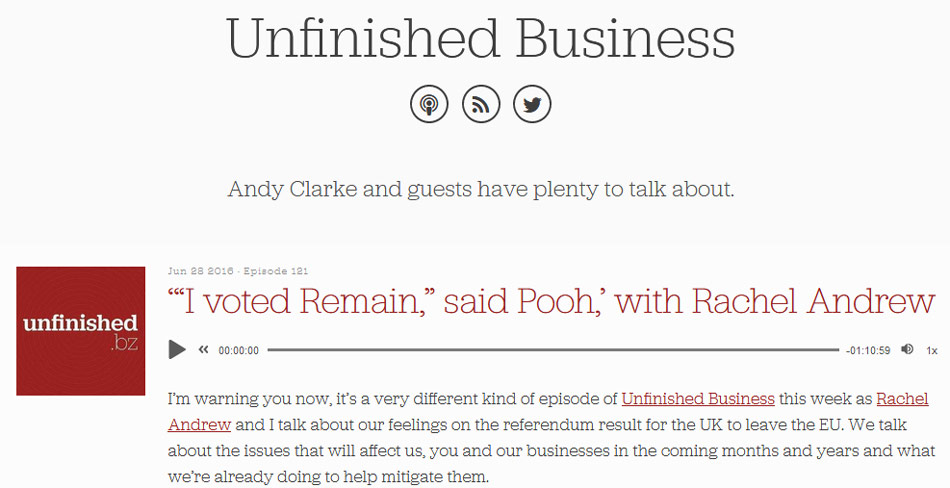 Image Source: unfinished.bz
16. Eddie Opara
Design world is thankful for: design and technology with interactive installations
Eddie Opara, a contemporary English-born America based graphic designer, believes his father's saying, "Design is spiritual." And no wonder that he was awarded Fast Company's Most Creative Person in 2012 and 2013 for the refreshing soul touching designs, modern technology, and strategy. Interactive installations, software, publication and packaging, brand identity and user interface are some of the projects that he focuses on primarily.
17. Dan Cederholm
Design world is thankful for: Dribbble
Dan Cederholm is a US designer. Author, founder and Principal of design studio and blog SimpleBits, he co-founded Dribbble, a vibrant community of designers. He made a name for himself having worked with YouTube, Microsoft, Google, MTV, ESPN, Electronic Arts, Blogger, Fast Company. Dan is a big supporter of standards-based web designs and is a keynote speaker at design events.
18. Carolyn Davidson
Design world is thankful for: iconic Nike swoosh
Who does not know the iconic Nike swoosh, one of the most recognizable sports logos in branding world? Carolyn Davidson, the woman behind its making was paid only $35 for coming up with the design when she used to work for Blue Ribbon Sports (it officially became Nike, Inc. in 1971) while still a student at Portland State University in 1971. In 1976, John Brown and Partners was hired as Nike's first external advertising agency and Davidson was very much a part of the team.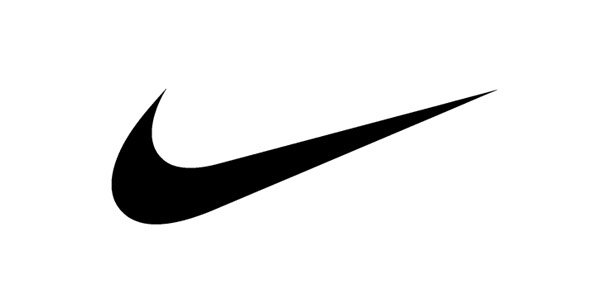 19. Debbie Millman
Design world is thankful for: Design Matters, the world's first podcast about design
Debbie Millman, best known as the host of the podcast Design Matters, is an American writer, educator, artist, and designer. Millman's is a prominent figure in design industry having worked with corporate giants like Gillette, Pepsi, Colgate, Nestle, Kimberly-Clark and Campbells. She also redesigned Burger King and was actively involved in merchandising for Star Wars. As off-staff creative director of HOT 97 in New York City from 1993-2005 Millman worked hard to transform the radio station into the world's first hip-hop radio station that also included designing of its current logo.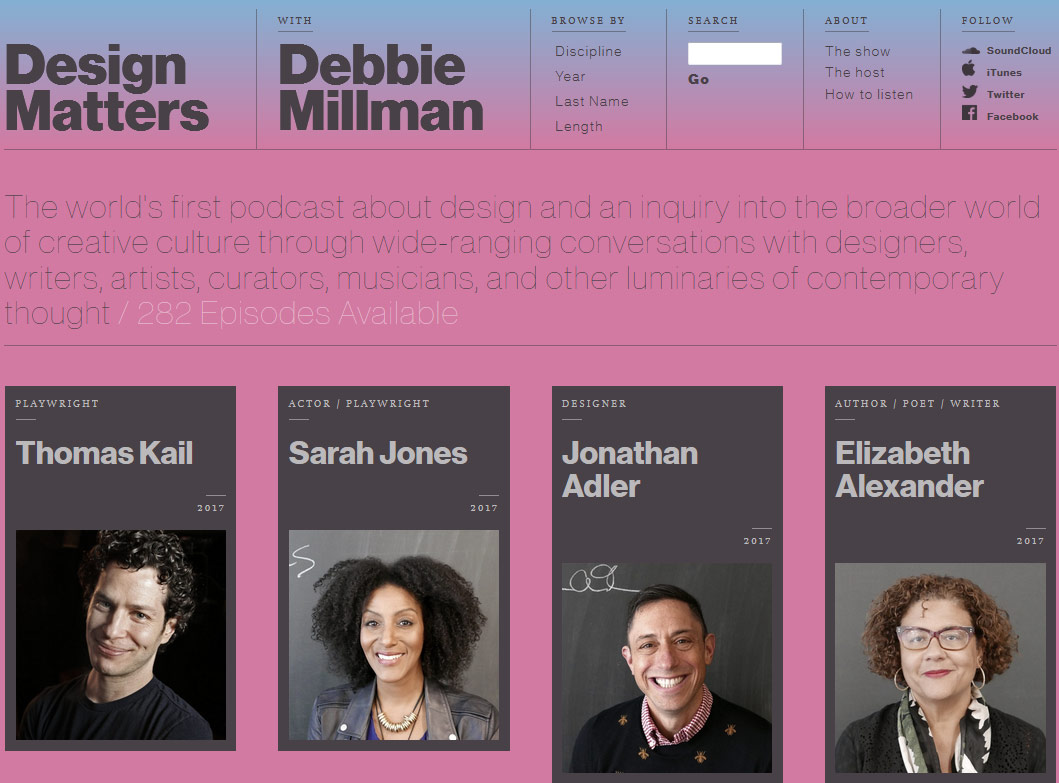 Image Source: Design Matters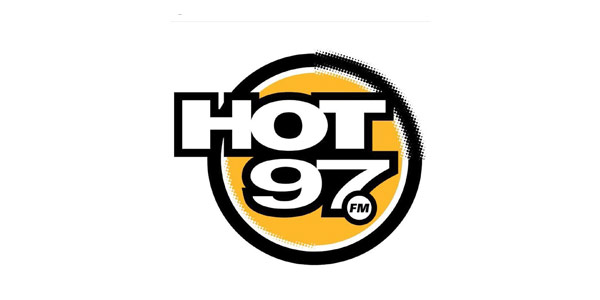 20. Stefan Sagmeister
Design world is thankful for: revolutionary cover art
Largely known as one of the best typographers of present times, Stefan Sagmeister studied graphic design at the University of Applied Arts Vienna and went on to receive a Fulbright scholarship to study at the Pratt Institute in New York. An Austrian Youth magazine, Alphorn, was his first employer. After going through several highs and lows in his designing career, both Sagmeister and Jessica Walsh founded the design firm Sagmeister & Walsh Inc. where he designs album covers for David Byrne, The Rolling Stones, OK Go, Lou Reed, Jay Z, Pat Metheny and Aerosmith.
21. Jessica Walsh
Design world is thankful for: giving new meaning to branding
Jessica Walsh, a co-founder at Sagmeister & Walsh, has a knack for creativity, multi-media and interaction design. A very young lad, she has got big names in her kitty like The New York Times, Pentagram design firm and other high-profile names to which she has been contributing design work. With her prolific sense of creativity and design, she is continuously rising with a fearless approach.
Aishti Minis paper campaign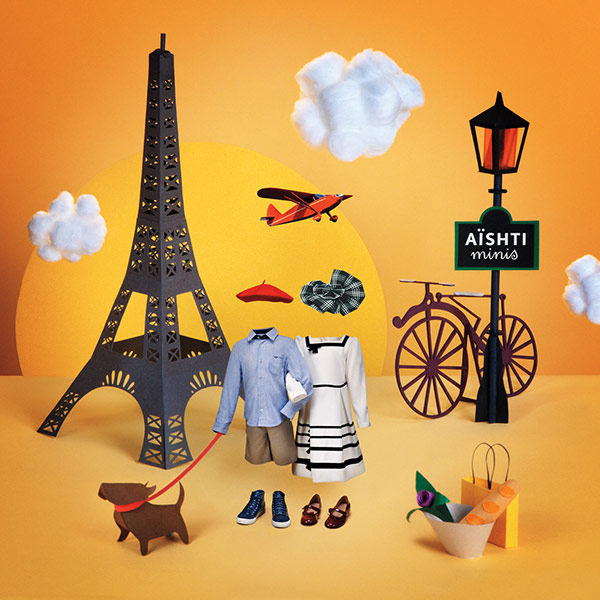 Image Source: designrfix.com
22. Cameron Moll
Design world is thankful for: a series of letter-pressed typographic posters
The founder of Authentic Jobs, Cameron Moll is largely known as a designer, author, speaker, or 'any combination of the three,' according to him and also for letter-pressed typographic posters. He is a regular speaker at web design conferences across the world and has also collaborated on books with Andy Budd and Simon Collison.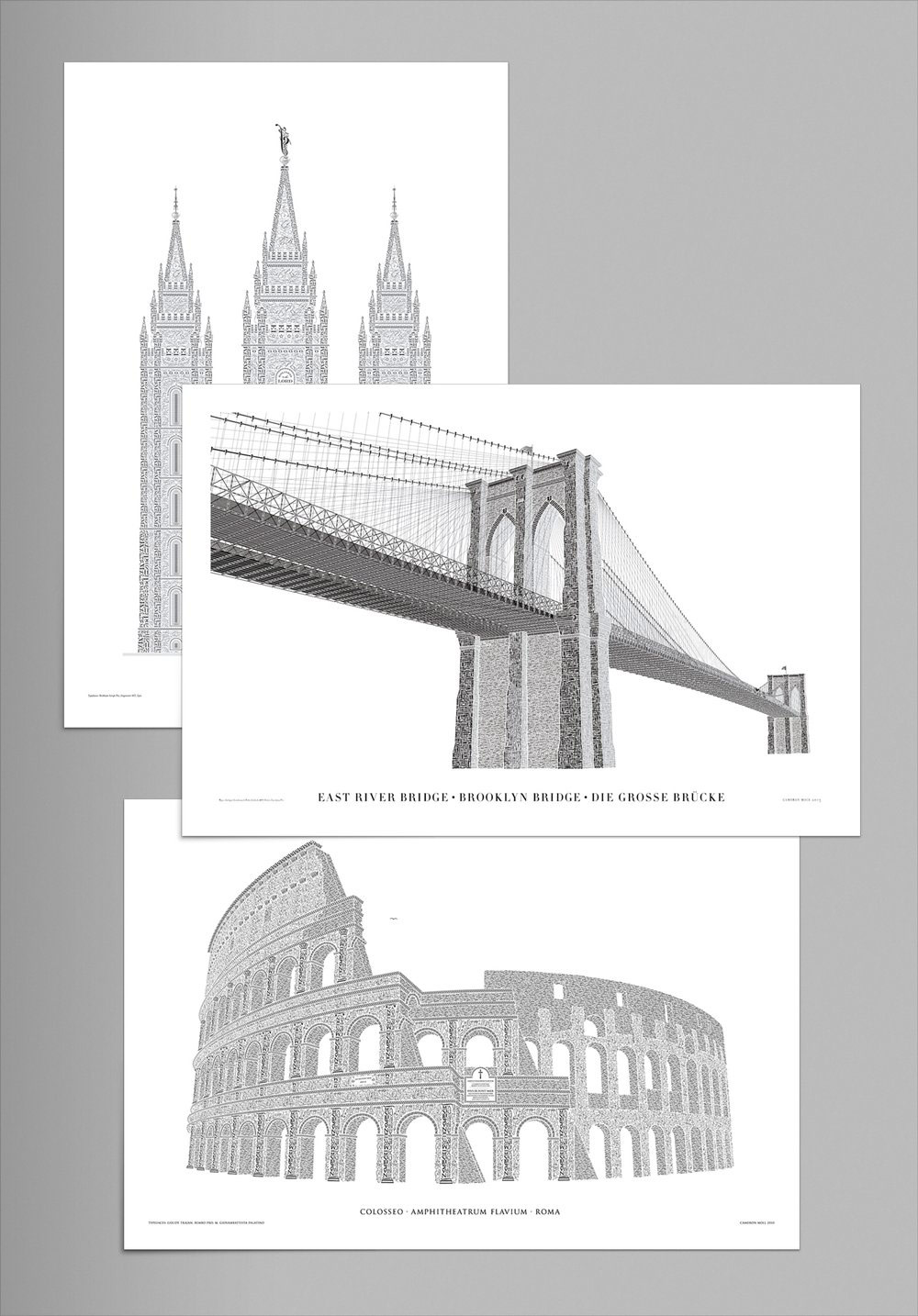 Image Source: brooklynbridge.io
23. Chris Coyier
Design world is thankful for: the blog CSS-Tricks
Chris Coyier is a CSS expert and HTML guru and is the curator of CSS-Tricks, one of the most popular CSS blogs. In the course of his career, Chris has actively been involved in publishing tutorials, websites, and scripts thus helping the designers improve their skills.
24. Joshua Davis
Design world is thankful for: introducing Hype framework for generative art
Joshua Davis is a designer, technologist, author and a new media artist and is often cited as an illustrator, coder, and a magician. His prominent works include hyper framework, praystation.com and is also a winner of the Prix Ars Electronica 2001 Golden Nica for "Net Vision / Net Excellence". He is an active speaker the TED and 99U conferences and frequently speaks about his career in algorithmic image making and open source.
Calling It A Day:
Creativity is a trait gifted by God. Sometimes the creative idea is just a click away and sometimes coming up with an impactful idea takes mind-grappling days and weeks. The enlisted legendary designers have won hearts with their inspiring creative geniuses and are in a race to do more for a better-designed world.