While it may not seem like that now when it looks all bedecked and ready for its red-carpet moments, veganism wasn't always stylish.
Sure, it was always a healthy and more compassionate way to live, and the activism behind it helped everyone reconsider their consumerism, but speaking strictly from a branding and design point of view, vegan aesthetics of the past were always a bit dated and predictable.
A beige color palette, simplified fonts, and a boho-chic vibe.
These visuals aren't bad on their own but hand-in-hand always with a sustainable brand identity, the entire look quickly became well-worn.
Cut to 2023, and things are decidedly more luscious.
The New Age of Vegan Packaging Design
Vegan packaging design has had a reckoning. This 2.0 version is fresh, vibrant, and colorful. We see bolder, more daring hues. Patterns are vivid, fonts more characteristic, and healthy eating never looked more glamorous.
For vegan brands, this is incredibly good news. They can now face off with other ethical and regular brands dressed more suitably for the occasion. And when we say dressed, we refer to the packaging.
Packaging plays a more crucial role for vegan brands than any other kind. Because for them, the USPs may be somewhat limiting. When all the rest of the brands in the category offer the same benefits of being ethically sourced and cruelty-free, why should the consumer choose your brand and not somebody else's?
Impactful packaging design makes sure the needle tilts in your favor. Manipulating shapes, forms, and hues, designers create packaging design that elevates a product; making it look more attractive than all the rest on the shelf and allowing each eco-conscious brand to set itself stylishly apart from the next.
In this article, we are showcasing the work of 36 talented designers who have done exactly that. Approaching vegan packaging design with individual thought and free creative expression, they have given us some of the most delightful and dazzling designs in the vegan packaging category.
Have a look.
3 Most Notable Elements of Vegan Packaging Design:
Whether you are designing for vegan foods or vegan cosmetics, three elements emerge where the designers have been the most creative and expressive.
They are:
Let's unpack them one by one.
Colors
Understanding the relationship between colors and emotional cues is vital for a designer. Modern vegan packaging uses a cacophony of color that leaps out at you as you browse the shelves. From the traditional greens to hot pinks, all the colors of the rainbow and their many combinations are here.
Let's browse four trends that we think are the most exciting.
– The Many Shades Of Green
Green is a popular color in the food industry, especially for vegan brands, though it may not be the most original choice.
But humor me for a minute.
Originality for the sake of it is blasphemous in the identity design world. In branding, every element must bow at the altar of the brand message. If what you design is doing nothing for the brand, it has to be sacrificed.
So if you are choosing a color just to create something different and it doesn't align with the brand's values, rethink it. For this reason, green is a highly valued color for vegan brands. It not only provides emotional connection but ready recall, too, and has many shades for the designer to work with.
Below we share a few examples in mint green, olive green, turquoise, forest green, and jade.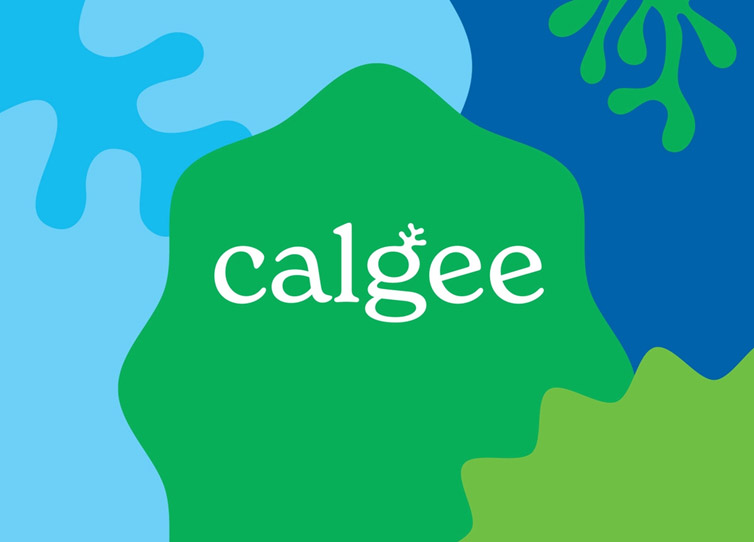 Image Source: dribbble.com/Alexandra Necula

Image Source: dribbble.com/Maskon Brands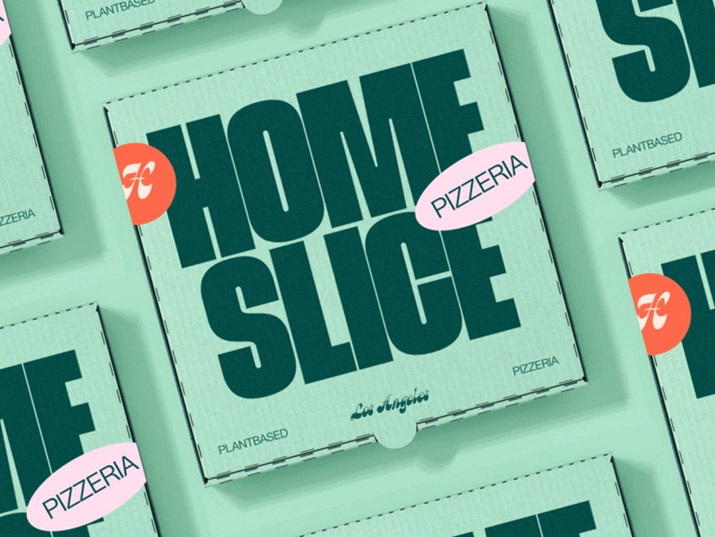 Image Source: dribbble.com/Celsey Jones
– Earthy and inviting neutrals
We dissed beige a few paragraphs up, but like green it's a useful staple for vegan brands. The reason we are including here is the very chic ways in which designers have started to use it for vegan packaging.
Have a look.

Image Source: dribbble.com/ Insigniada – Branding Agency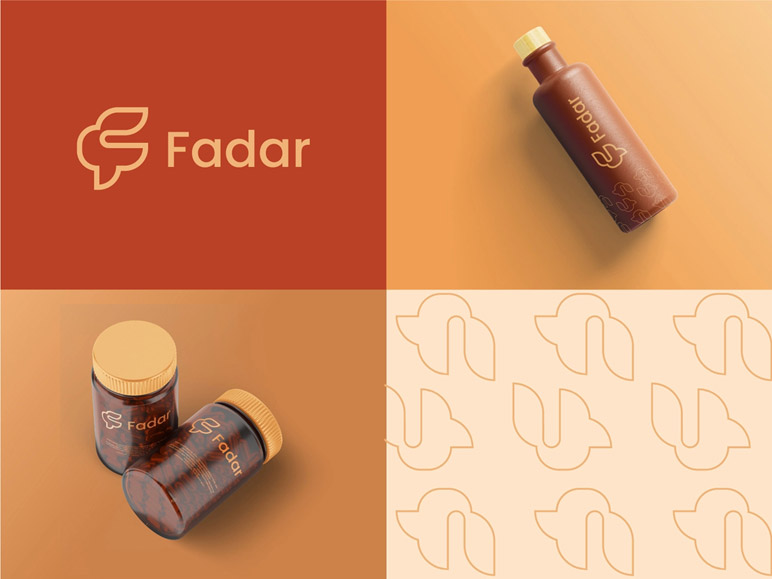 Image Source: dribbble.com/ikram h sakib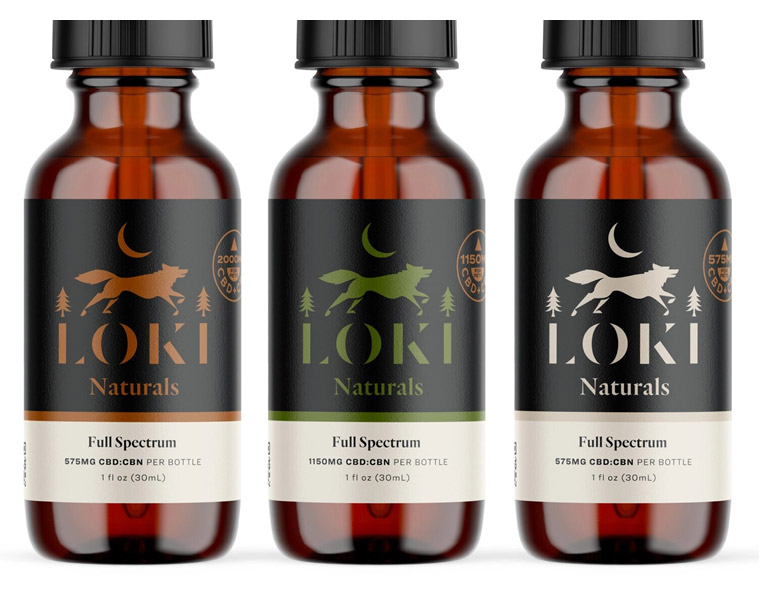 Image Source: dribbble.com/Kevin Kroneberger
– Lavender is vegan
Who knew lavender, a color more suited to grand palaces, will find its way into vegan visual boards? But it's a beautiful calming color, that speaks of peace and tranquility. And isn't that all a vegan wants? Peace in the world and no harm to anything?
So here is lavender in all its glory for vegan package design.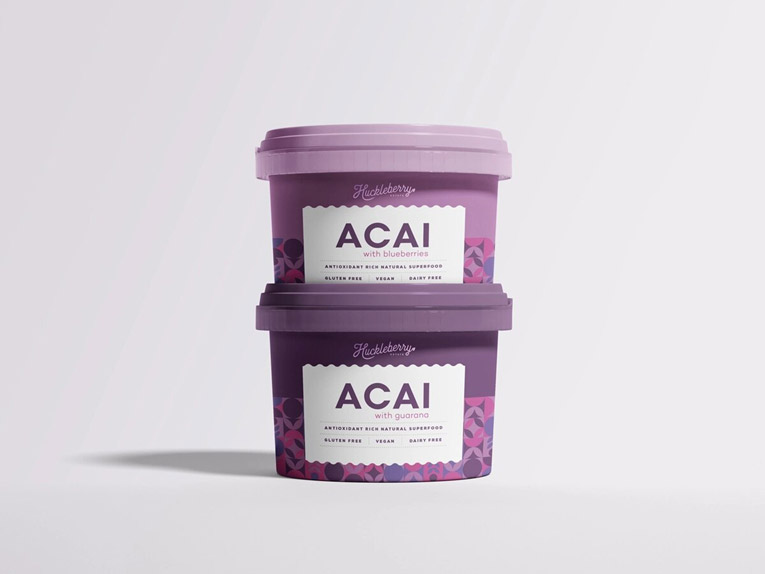 Image Source: dribbble.com/Andrea Binski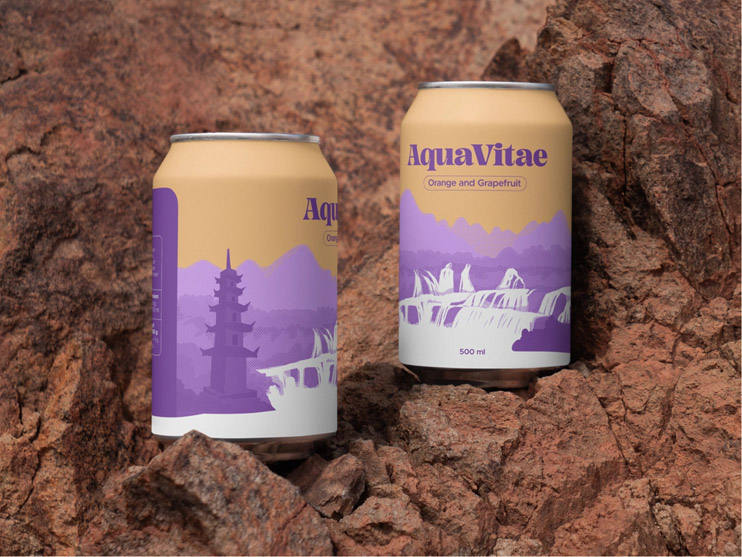 Image Source: dribbble.com/tubik.arts

Image Source: dribbble.com/Marina Zakharova
– Neon, Bright, And Bold
Now this is the one that no one saw coming. As vegans become more and more adventurous in combining ethical consumer choices with a more exciting way to live, we see a vibrant color palette emerging for them. Bold and bright colors, fun expressions, and even neon hues in there. It's vegan gone valiant.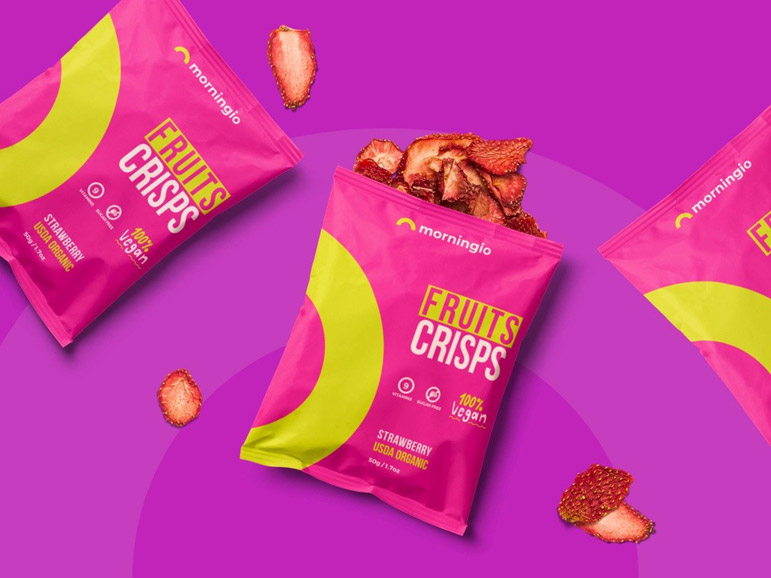 Image Source: dribbble.com/Marina Zakharova

Image Source: dribbble.com/Matt Erickson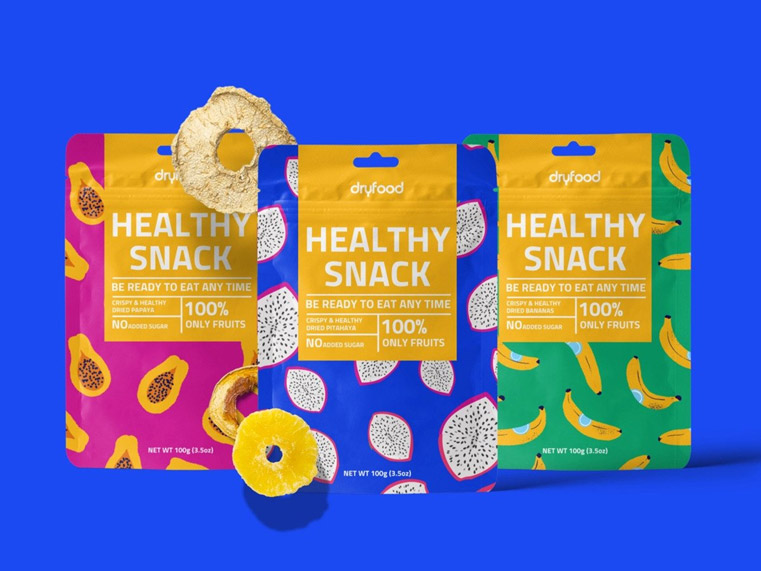 Image Source: dribbble.com/Marina Zakharova
Visual Imagery
A logo can be subtle but a package design has to be shameless in its attempt to be clear and obvious. When people are browsing for products, the packaging should leave no room for confusion as to what the product is about at its core.
Packaging designers use a lot of prominent imagery on product labels to help brands stand out and aid consumers in choosing the right product. Designing for vegan packaging is no different.
– Food On The Label
Adding food imagery on the label not only improves product comprehension but, when done right, also ignites the tastebuds into buying more of it.
Take a look at these vegan food brands below and tell us which one makes you feel the more ravenous.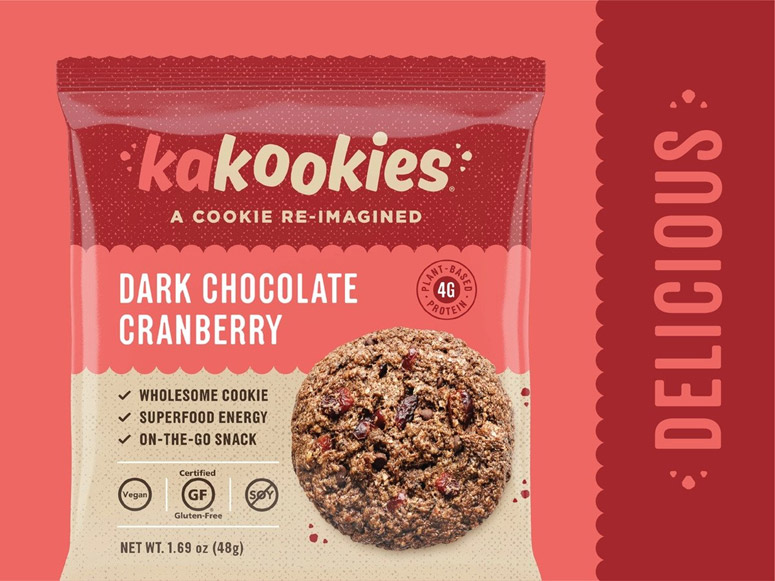 Image Source: dribbble.com/Cody Petts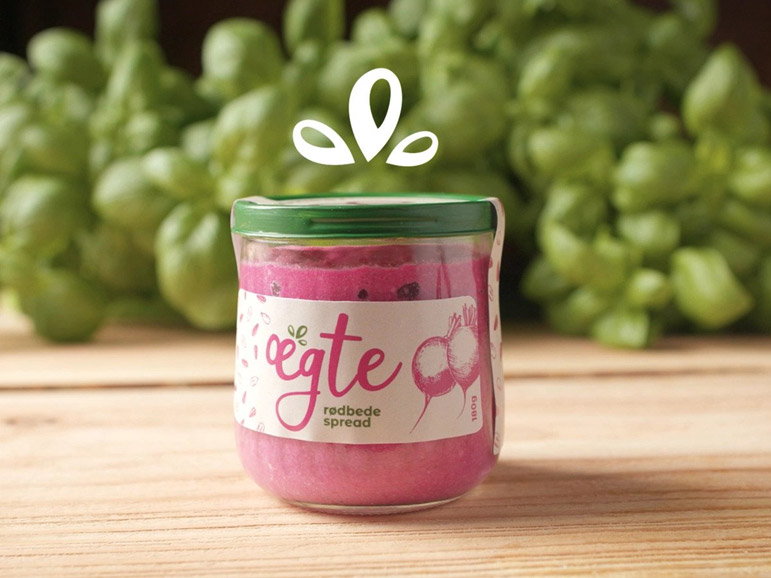 Image Source: dribbble.com/Blagoy Nikolaev

Image Source: dribbble.com/Jonathan Rudolph
– Leaves, Seeds, Fruits, And More
When you don't want to include literal pictures or illustrations of foods on your packaging, how about adding things that allude to them? Leaves, stems, fruits, and the rest of the plant-related imagery might not be a bad thing to try.
Kinda like something that these designers have done.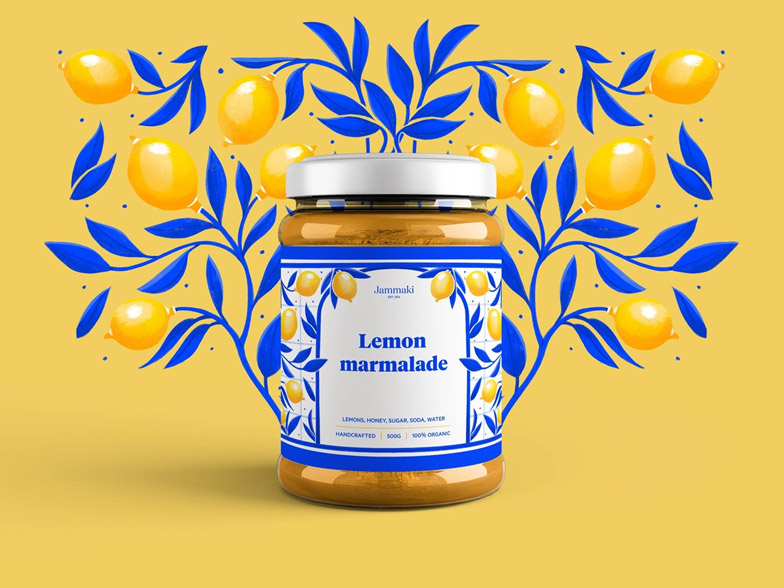 Image Source: dribbble.com/tubik.arts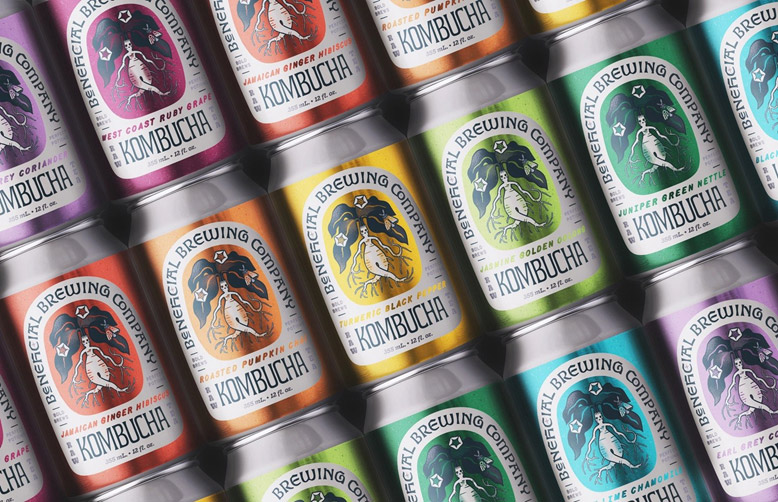 Image Source: dribbble.com/ch〰rtz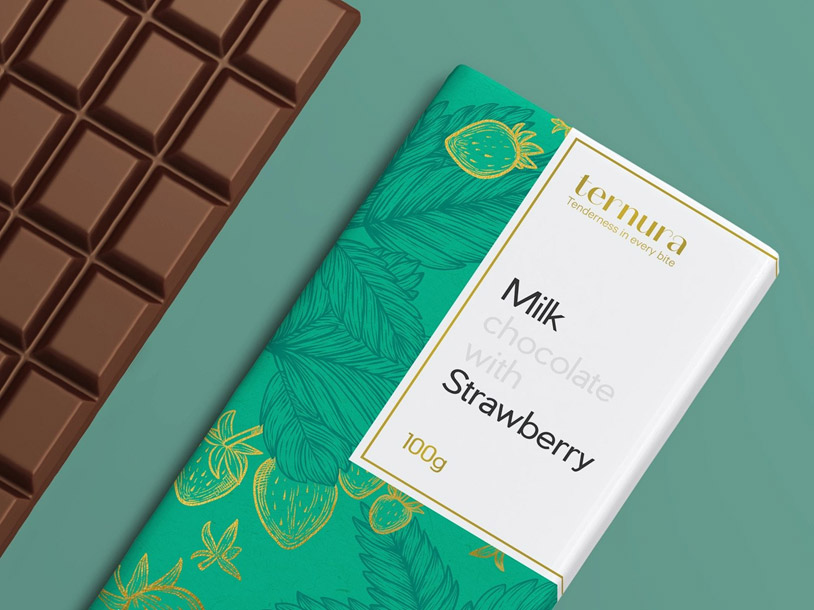 Image Source: dribbble.com/tubik.arts
– Fun, Flirty, And Vibrant
Don't limit yourself to the illustrative flora. Dare to think beyond what's possible and make your packaging come alive with mascots on the label, some cheeky illustrations, and even some complex bit of drawing.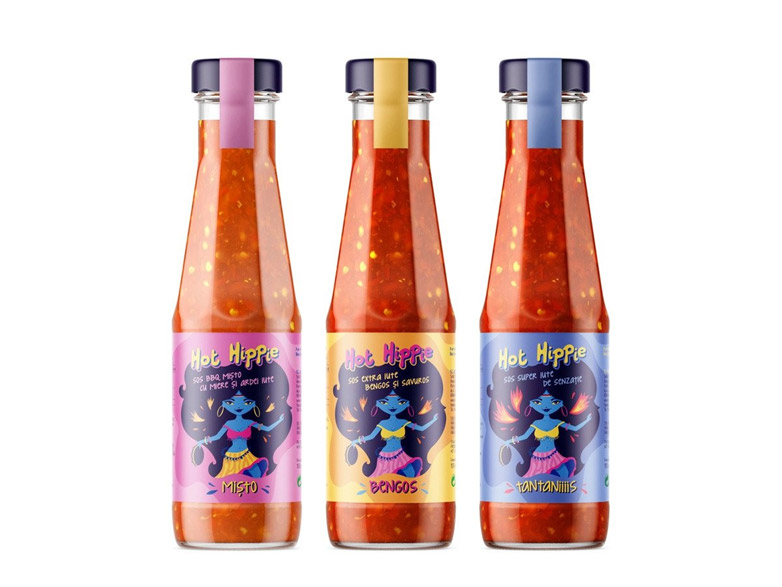 Image Source: dribbble.com/WeRock Studio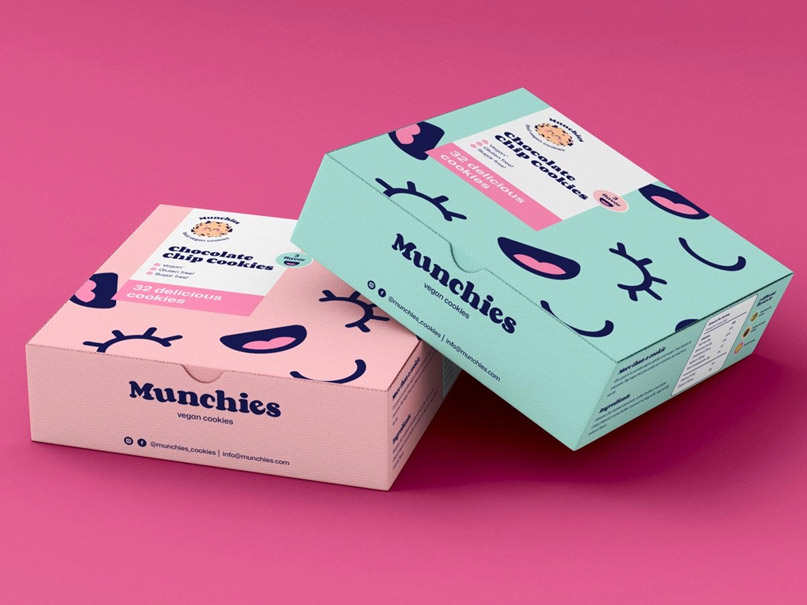 Image Source: dribbble.com/Margarita Sobrak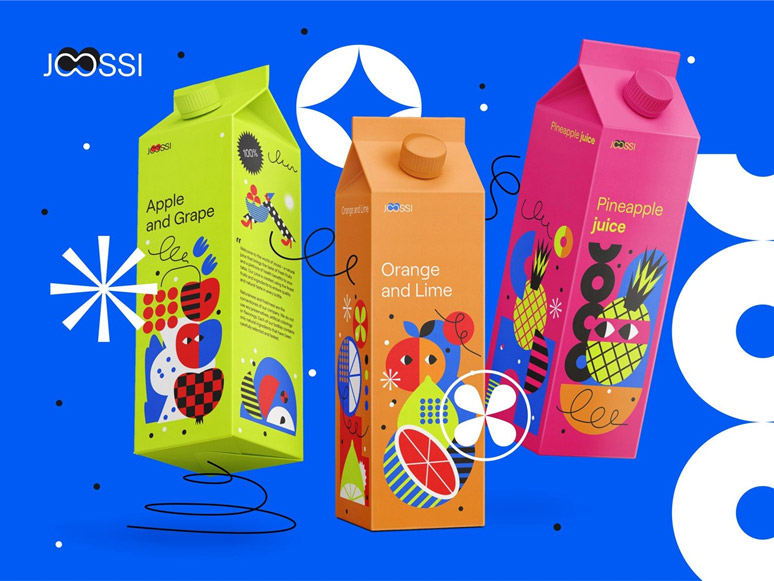 Image Source: dribbble.com/tubik.arts
– Geometry And Patterns
Geometric icons and patterns may look at home on things like engineering logos and other machine-related visuals, but here, on vegan packaging, contrasted with bright and lovely colors, they give the perfect free-spirit energy of being a vegan and look decidedly delicious.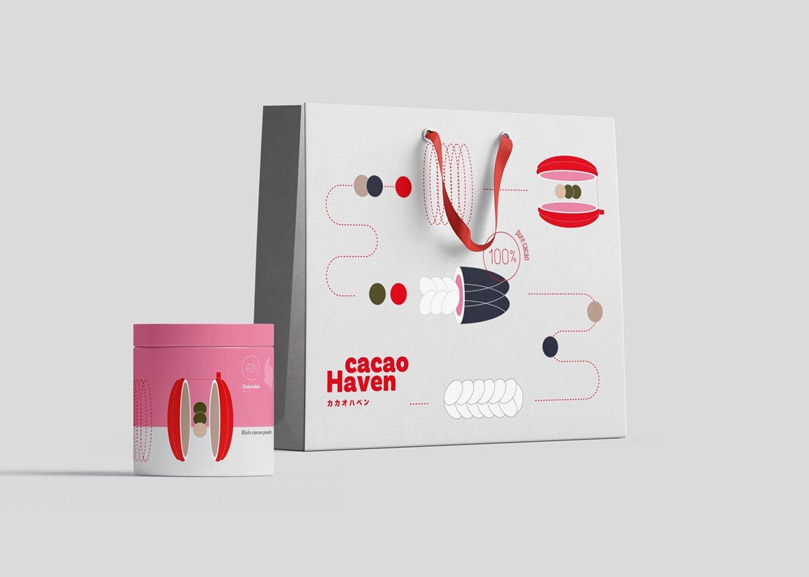 Image Source: dribbble.com/Joséphine Grenier Furukawa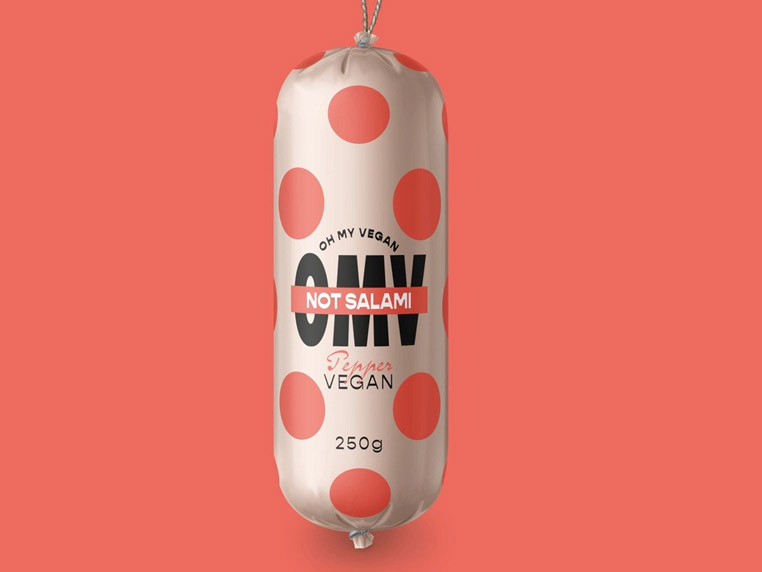 Image Source: dribbble.com/Horea Grindean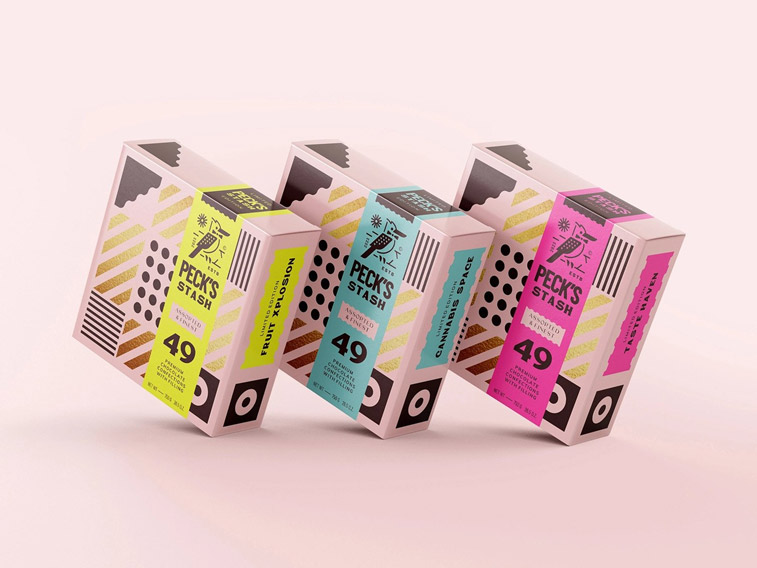 Image Source: dribbble.com/Type08 (Alen Pavlovic)
Typography
Words carry meanings but so do fonts. As a designer, you quickly learn the power that flows through the veins of individual letters and characters. When designing a vegan brand, you can elevate its packaging by using this power to influence consumer emotion, add transparency and identity to the label, and make the fonts argue the purchase decision in your favor.
Below you can see a range of vegan packaging where typography systems are based on flavorful fonts, dynamic colors, and high-energy font combos.
– Gutsy Fonts With Delicious Colors
Who said conscious living has to be restrictive?
Look at these vivacious fonts below and embrace responsible brands that are innovating. These are the brands leading the charge of what vegan could taste and feel like.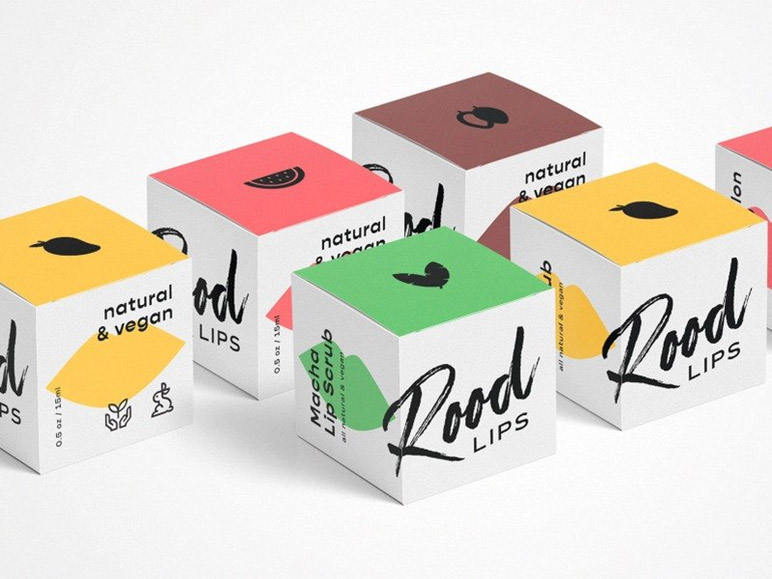 Image Source: dribbble.com/Alexandra Necula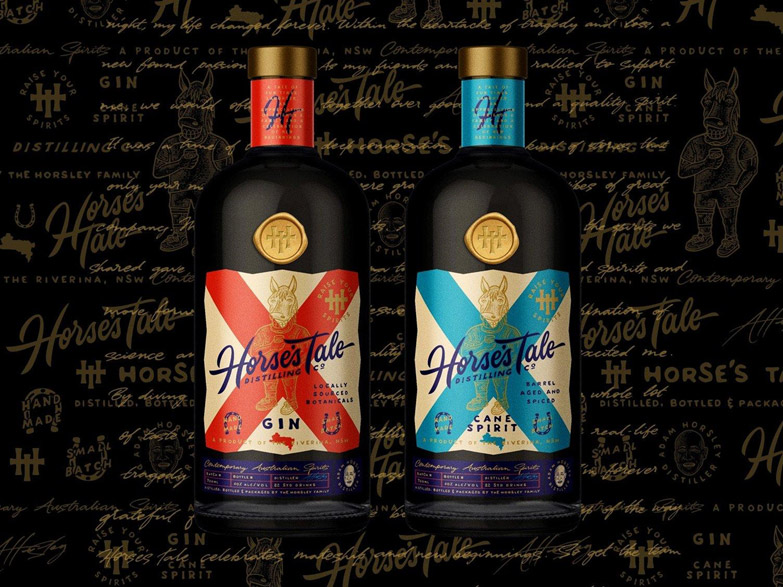 Image Source: dribbble.com/Matt Vergotis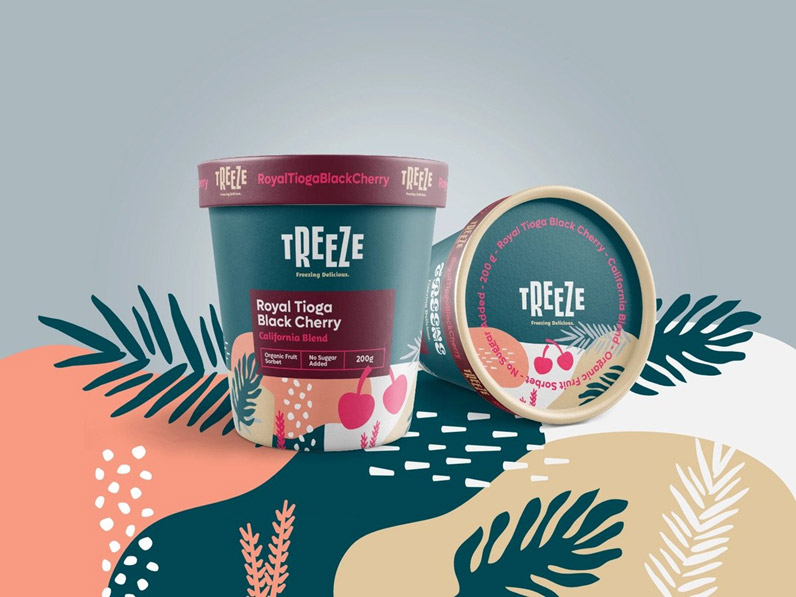 Image Source: dribbble.com/Pedro Eira
– Round And Chunky
Retro is having a moment and vegan designs are taking an active part in it. Everywhere we look, so much of modern vegan packaging is made up of thick fonts, curled edges, and a very lively and chunky presence.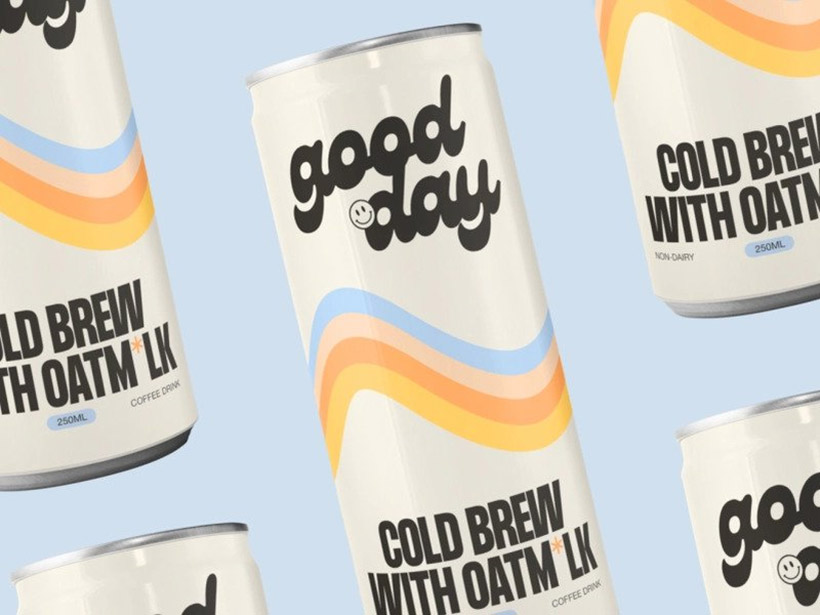 Image Source: dribbble.com/Celsey Jones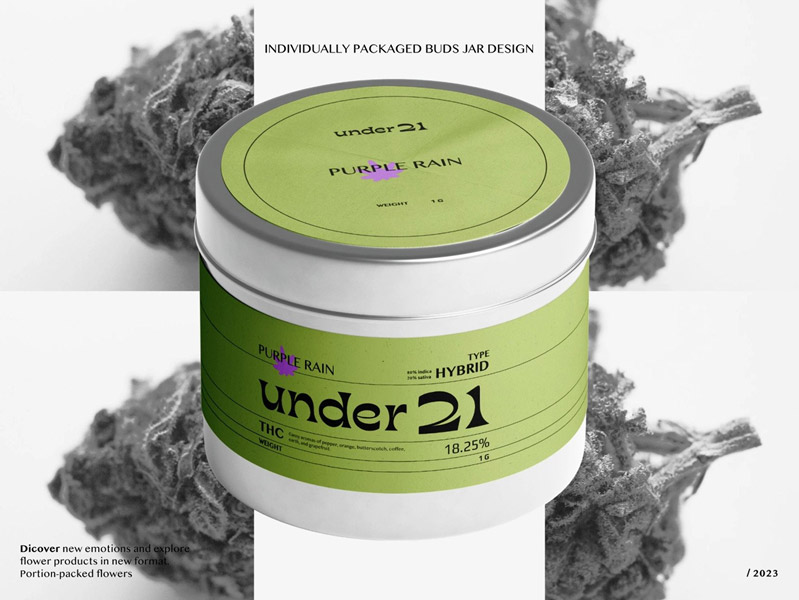 Image Source: dribbble.com/Marina Zakharova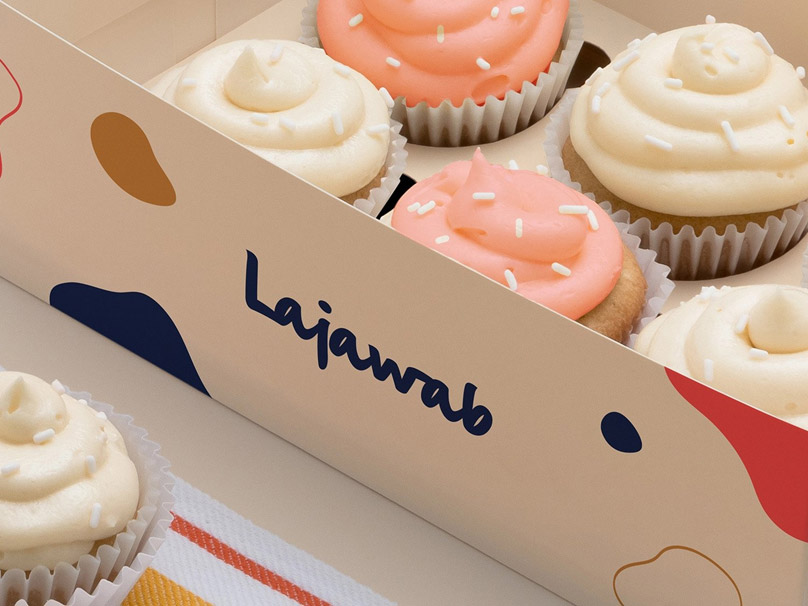 Image Source: dribbble.com/Muhammad Ali Effendy
– Young, Dynamic, And Custom-Made
Custom fonts have always found a home with brands that want to represent their values with typography that's truly unique. By creating dynamic custom fonts, these vegan brand expressions are instrumental in giving veganism a makeover.

Image Source: dribbble.com/Type08 (Alen Pavlovic)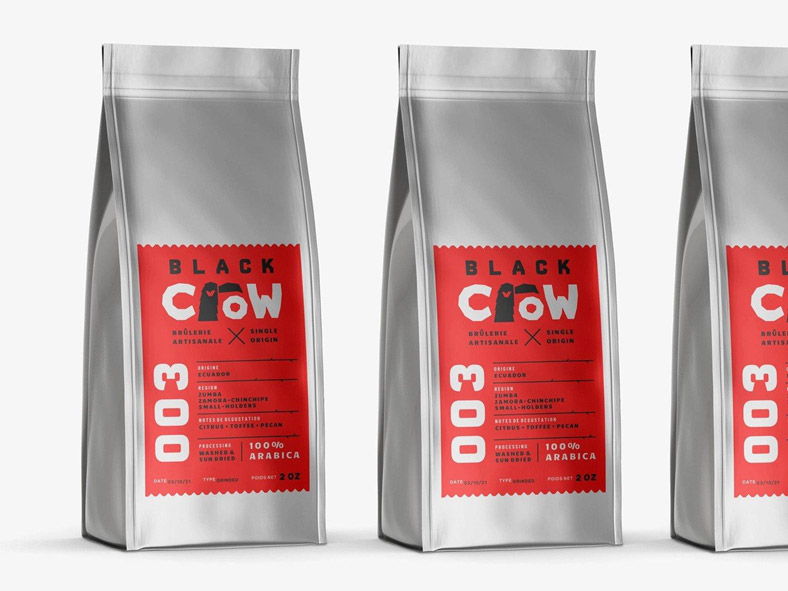 Image Source: dribbble.com/Type08 (Alen Pavlovic)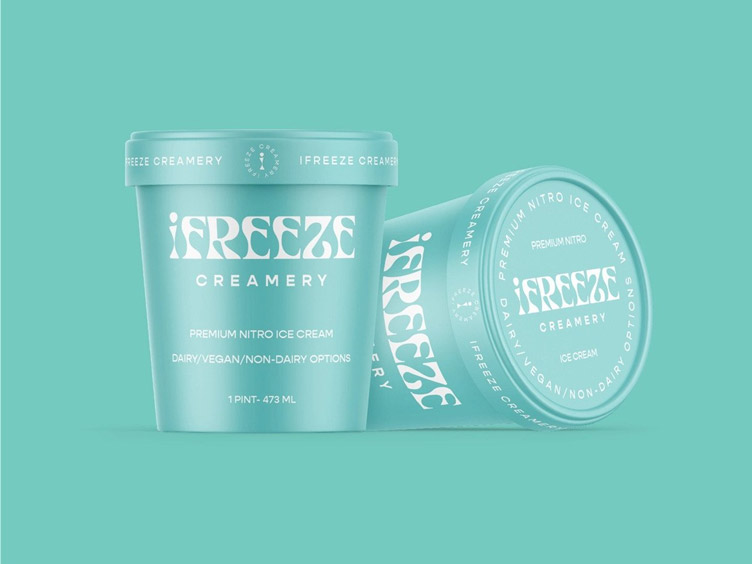 Image Source: dribbble.com/Emir Kudic
– Sexy Serifs
Stoic sans serifs, gaunt slabs, and weak scripts? Banish the lot because we're not having any of that near vegan designs again.
In 2023, we only want vegan brands that are packaged in the sexiest, most sultry serifs. Much like these.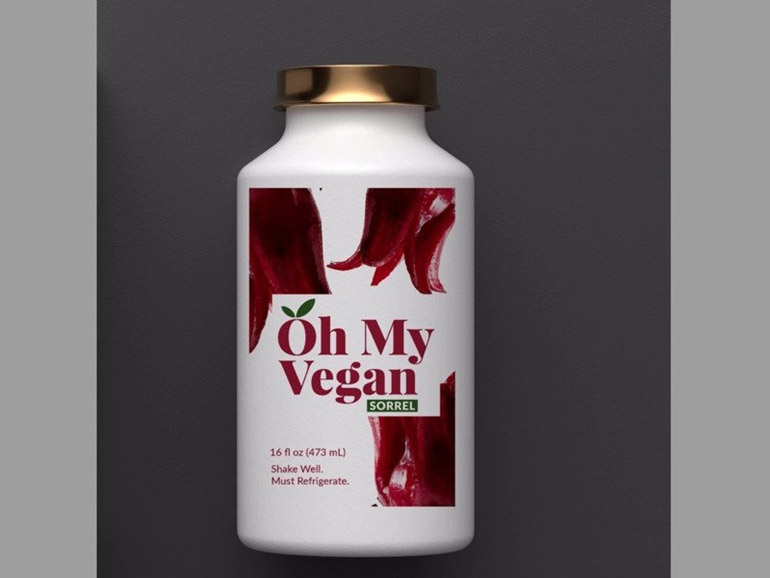 Image Source: dribbble.com/Laura Roberts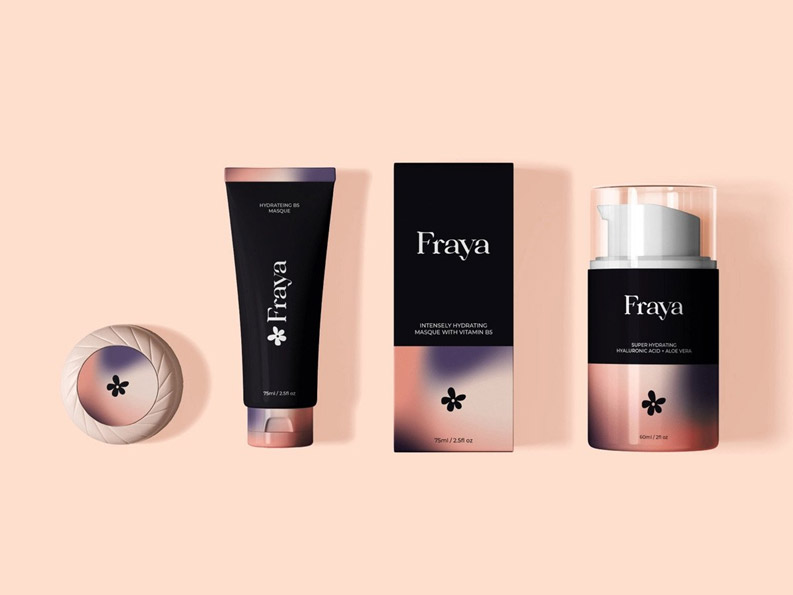 Image Source: dribbble.com/Stan Aleyn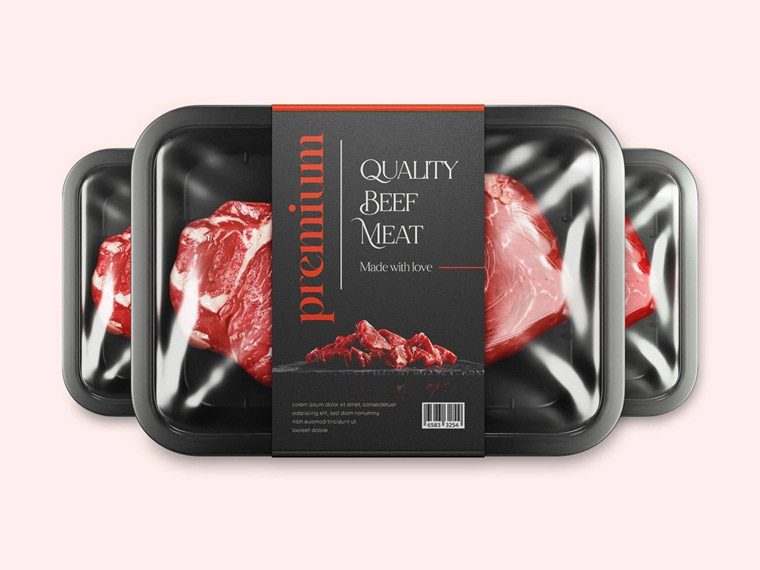 Image Source: dribbble.com/Mahdy Hasan Hridoy
Conclusion
Veganism forces you to reflect on how you consume the resources of this world. It asks you to find alternatives that are healthier for you, your community, the world at large, and even the entire planet.
It's a worthwhile calling, but visual expressions of earlier vegan brands made it look too drab to contemplate. All those muted colors and fonts that you couldn't even make out from the distance.
But modern veganism has matured and become confident. Still anchored strongly to ethical consumerism, it is more adventurous, free, and spontaneous. Vegan recipes are no longer bland, vegan menus no longer restrictive, and vegan fashion no longer Bedouin.
There are now aisles and aisles stuffed full of vegan products to browse through and the visual design concerning vegan brands feels like a no-hold-barred paintball match. We hope the packaging designs we have shared today give you an insight into this new age of vegan aesthetics and serve as a strong source of inspiration for future work.